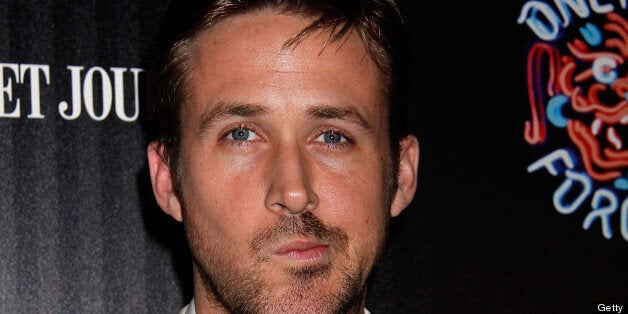 "When people love or hate your films, it's the only time you've actually penetrated," Refn told HuffPost Live in a recent interview. "That was like the whole point of making films: You're meant to react to it. If everybody likes it -- which, of course, is great -- it's the same thing as everybody hating it. Of course it's more pleasurable if everybody likes it -- because being degraded and hated by everyone is a terrible emotion -- but it's the same [thing]. It only becomes interesting if people love it or hate it for the same reason."
Judging from the reviews, most of the critics who hate "Only God Forgives" have coalesced around a narrative: it's too slow, too boring and much too violent. Which reviewers, however, felt most violated by Refn's newest feature? Ahead, the nine most scathing reviews of "Only God Forgives."
1. "Movies really don't get much worse than Nicholas Winding Refn's 'Only God Forgives.' It's a shit macho fantasy -- hyperviolent, ethically repulsive, sad, nonsensical, deathly dull, snail-paced, idiotic, possibly woman-hating, visually suffocating, pretentious. I realize I sound like Rex Reed on one of his rants, but trust me, please -- this is a defecation by an over-praised, over-indulged director who thinks anything he craps out is worthy of your time. I felt violated, shat upon, sedated, narcotized, appalled and bored stiff. [...] I was repelled by this film in ways I didn't know I could be repelled before I saw it." -- Jeffrey Wells, Hollywood Elsewhere
3. "The new Ryan Gosling movie has to be a comedy, I think. The only alternative to laughing at it is napping through it." -- Kurt Loder, Reason.com
5. "The innovation of Refn's latest is mostly just in the way it manages to merge gory and boring. At least it's created a new movie adjective for me: goring." -- Sara Stewart, New York Post
6. "'Only God Forgives' is the kind of remarkable disaster only a very talented director can make after he finds success and is then allowed to do whatever he wants." -- Ty Burr, Boston Globe
8. "I thought it was just about the worst f--king thing I've ever seen. In fact, I was depressed it wasn't laughed off the screen." -- David Edelstein, New York
9. "Gruesomely grotesque and pathologically pretentious, a diabolical horror called 'Only God Forgives' may not be the worst movie ever made, but it is unquestionably in the top five." -- Rex Reed, New York Observer
PHOTO GALLERY
Cannes Film Festival
Calling all HuffPost superfans!
Sign up for membership to become a founding member and help shape HuffPost's next chapter