This 4th of July week we are highlighting several exhibitions whose works impart the manifestations of America's cultural landscape and the contradictions among our ideals. Jazz, Baseball, Corporate Identities and the Bomb are all as American as the proverbial apple pie.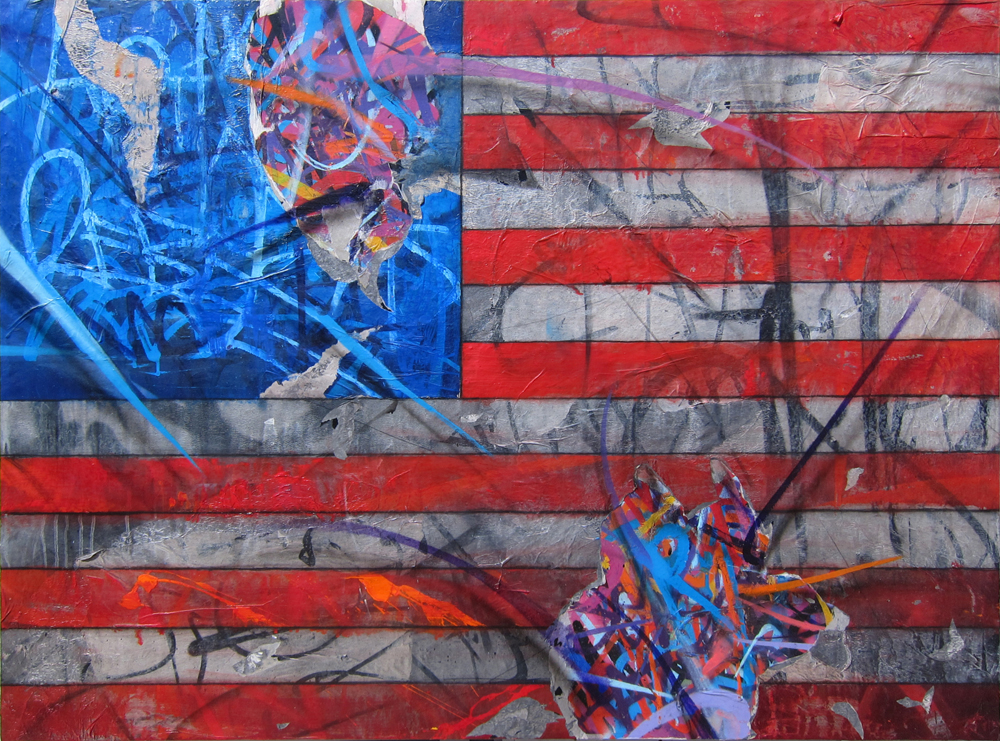 Letters from America | Corey Helford Gallery mounts a U.K. invasion with an all-American Independence Day celebration on Wednesday, July 4 at Black Rat Gallery. The exhibition transforms the London tunnel into a bunker of America's most wanted artists, showcasing new works from RISK, Ron English, SABER, and TrustoCorp.
SABER's famous flag series serves as a commentary about the National Healthcare System and his personal challenges with it. For the show, SABER will unveil first Union Flag piece, titled "The Flag Of The National Healthcare System." "Quite literally, I paint for my life," he says. "Every painting I touch, I try to envision my pieces on a travel into the future as a record of the great emotional value as well as artistic merit that can only be matched by someone living under such extreme conditions during these tumultuous times. I only hope that after I am gone, these pieces will be hung on the walls of a different era where we as nations care more about nurturing its citizens than perpetuating the system of profit over life."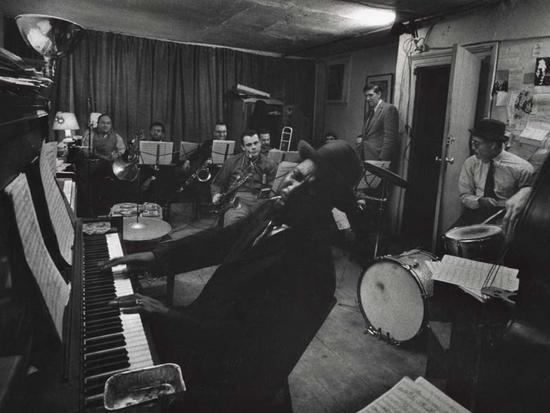 The Jazz Loft Project: W. Eugene Smith in NYC, 1957-1965 | In 1957, W. Eugene Smith, a former photographer at Life magazine, moved out of the home he shared with his wife and four children in Croton-on-Hudson, New York and moved into a dilapidated, five-story loft building at 821 Sixth Avenue in New York City's wholesale flower district. 821 Sixth Avenue was a late-night haunt of musicians, including some of the biggest names in jazz--Charles Mingus, Zoot Sims, Bill Evans, and Thelonious Monk among them--and countless fascinating, underground characters.
Between 1957 and 1965 W. Eugene Smith made approximately 40,000 exposures both inside the loft building at 821 Sixth Avenue, of the nocturnal jazz scene, and of the street below as seen through his fourth-floor window. He also wired the building like a surreptitious recording studio and made 1,740 reels (4,000 hours) of stereo and mono audiotapes, capturing more than three hundred musicians, among them Roy Haynes, Sonny Rollins, Bill Evans, Roland Kirk, Alice Coltrane, Don Cherry, and Paul Bley. He also recorded legends such as pianists Eddie Costa, and Sonny Clark, drummers Ronnie Free and Edgar Bateman, saxophonist Lin Halliday, bassist Henry Grimes, and multi-instrumentalist Eddie Listengart.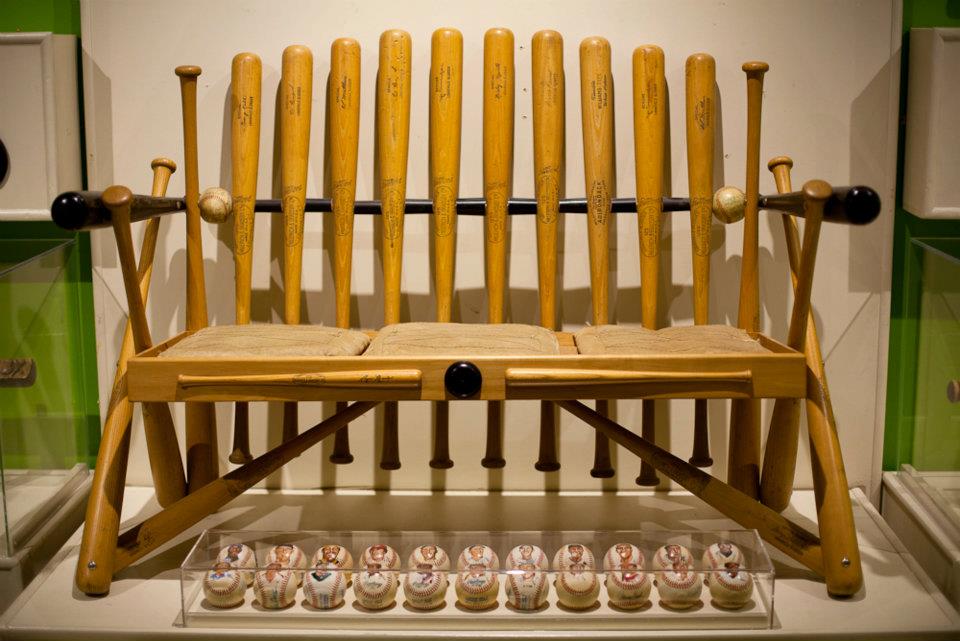 Baseball: The All-American Game | For the first time in Los Angeles, the public will have access to the largest exhibition of baseball-related traditional folk art since the American Folk Art Museum's historic The Perfect Game: America Looks at Baseball in 2003.
This exhibition will explore baseball's impact on American folk art made between the late-1800s to present day. Approximately 75 works of baseball-inspired folk art and memorabilia will be shown from the private collection of Gary Cypres, owner of one of the largest sports memorabilia collections in the world. No other sport is more ingrained within the American national consciousness than the great game of baseball. Baseball became the first organized sport in the United States in 1857. After the Civil War ended in 1865, the sport became increasingly important in uniting a population that was previously divided. As baseball's popularity grew throughout the country, its imagery emerged in all mediums of popular culture.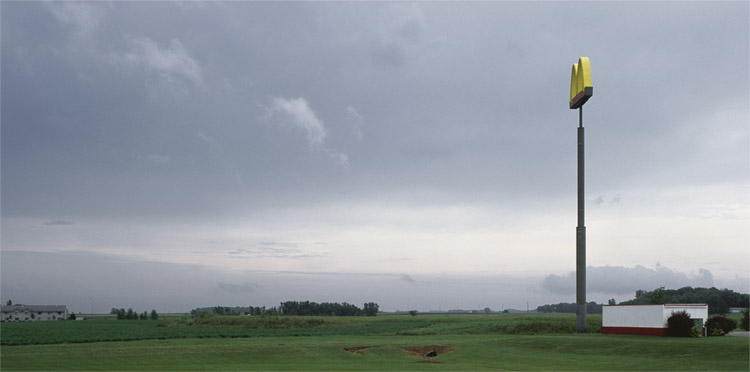 Jeff Brouws: Franchised Landscapes | As a self-described "visual anthropologist", Brouws recognizes that photographs exist within a socio-economic, political, or historical context. Every landscape can be read as a "field of information" revealing evidence of the external forces that have shaped them.
From his Franchised Landscapes series, Brouws references and complements the photography of the New Topographics movement of the 1970s. In addition to studying the newly constructed suburban world, as those artists so eloquently did, Brouws explores terrain vague inner city areas and considers how racial segregation, white flight, disinvestment, corporate takeovers, outsourcing, and other factors have reciprocally shaped urban, suburban and even highway spaces. As he clearly demonstrates, The New West has become a "non-place" landscape comprised of big box stores and fast food chains with their glowing, corporate logos mounted atop skyscraper-high poles. The poet Gary Snyder referred to these signs as "...skinny wildweed flowers sticking up...in the asphalt riparian zone." Brouws creates single images and diptychs, as well as typologies such as his Signs Without Signification--portraits of light-box signs from once thriving, but now abandoned businesses that reveal Capitalism's cyclical nature and it tendencies toward "creative destruction."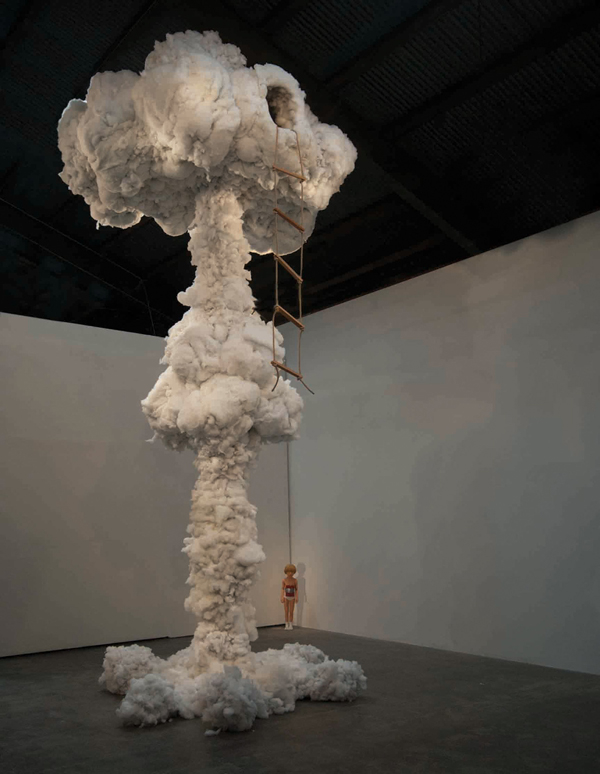 Deitrich Wegner | Every society accumulates contradictions amidst their ideals. Dietrich Wegner employs those contradictions, situating opposites together in sculpture and photography that feed on the friction between two conflicting ideas. When an image stands in limbo, between associations, it occupies a flexible place in our mind. Wegner creates images that are safe and unsettling, abject and beautiful. Some of his work shows us how a mushroom cloud can resemble a tree house, an anus a vortex, a suicide bomber a vulnerable human being, all in an effort to explore our varied states of contentment and security. In other works, such as in Cumulous Brand, babies are covered in multicolored tattoos in a meditation on how our identities evolve and how we declare them.
For the most comprehensive calendar of art events throughout Los Angeles go to Artweek.LA.
Related
Popular in the Community