Last year, I started an opera company Victory Hall Opera -- along with two colleagues in Charlottesville, VA. We selected Der Rosenkavalier as our opening production for a number of reasons: it's a masterpiece, we felt it could be adapted really successfully to a chamber reduction and we wanted to perform a work that would be a soul-bearing offering of love to our new community.
If we ever had any doubts about this choice, they were allayed one hot summer night at an art gallery called Les Yeux du Monde.
At an exhibition opening of the beloved Charlottesville artist Richard Crozier, I met a German expat named Angelika Sensbach. She listened with interest to our plans for starting a new opera company; when I told her that our opening production would be Rosenkavalier, her face lit up.
The room was crowded, we all balanced our wine and cheese and struggled to hear one another, but over the throng, the lovely Frau said something along the lines of, " Oh! You know, there is a connection between Hofmannsthal and Mary Miller at Yule Farm. There were letters. Look for them. You will find them!"
"Um, OK," I thought. The following day, I remembered her words and wondered what on earth she meant by them.
A quick Google search revealed that there had been a book called The Poet and the Countess by a former Charlottesville resident, released back in 2000 at the local New Dominion Bookshop. I grabbed my co-founder and we rushed down to the store, where tucked away on a bottom shelf (thankfully!) was one remaining copy. We bought it, retired to a sofa in a nearby café, and began to read. What we learned was nothing short of extraordinary.
These were letters between Hofmannsthal -- the librettist for Rosenkavalier -- and the Countess Ottonie von Degenfeld. "Mary Miller" (the editor/publisher of the letters) was the Countess's daughter, who had moved with her husband Ralph to a farm outside of Charlottesville, which they christened Yule Farm.
Arriving in Charlottesville shortly before the outbreak of WWII in 1939, Mary abandoned all the trappings of her previous life as a member of the German aristocracy, and set to work learning the business of farming. From salvaging slops from the University of Virginia to feed her pigs, occasionally selling her excess melons from the back of her truck, Mary made a go of things during hard times.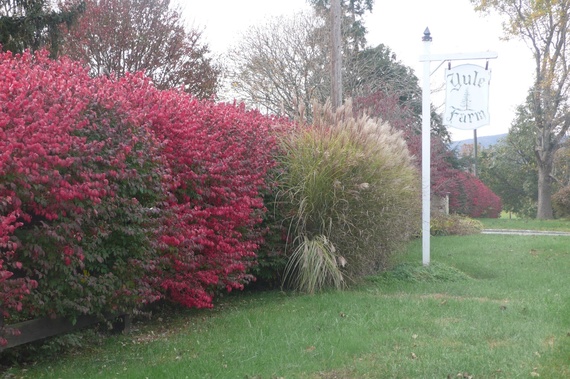 During her childhood at Neubeuern Palace, Mary had known the famous poet Hugo von Hofmannsthal (a regular visitor) very well. She had even travelled with him to see his masterpiece Der Rosenkavalier in performance in various European cities. What she didn't know was what was hidden in her mother's attic, wrapped in a blue ribbon, marked Only to be read upon my death, by my daughter.
The ribbon contained a small collection of letters between her mother and Hofmannsthal, from the years 1909 to 1911 (the same years in which he was writing Der Rosenkavalier). Most of the poet's correspondence had already been published; the relationship with Ottonie had been acknowledged only as a friendship; the countess was known to be the inspiration for Hofmannsthal's later creation, Ariadne in Ariadne auf Naxos. But these earlier publications were not complete.
The letters told of a passionate relationship between two soulmates. What began as a well-meaning effort on Hofmannsthal's behalf to help the young widow during her time of mourning grew into something more.
Meanwhile in the café, we gasped as time and time again, the couple exchanged language and described situations that we recognized from the text of Rosenkavalier. A secret rendezvous in a train car; a flirtatious alter-ego of a maid with a "country" accent (!). Ottonie as the model for the Marschallin (Rosenkavalier's beloved central character) became increasingly clear, as we read of this melancholy but charismatic young woman heading out to the countryside to nurse the aged, or staying up all night battling her perpetual insomnia.
The married Hofmannsthal's adoration of Ottonie also became evident, and it seems that Der Rosenkavalier was an extended love-letter to her. She received the first copy of the script (dedicated to her) before anyone else had seen it, and held the first read-through at her house. Hoffmansthal pleaded with Ottonie to come to the Premiere of the opera in Dresden, where she would be able to see "how much of him was in this production". When she did attend the opera, she went alone.
she wrote after the performance
never have we spent such intense hours together as we did this evening.
The publication of these letters should have changed everything. Sadly, a small release at a local Charlottesville bookstore did not make international headlines, and so this important history of Der Rosenkavalier has gone largely unnoticed.
Ottonie's daughter was not born as "Mary Miller", but Marie-Therese von Degenfeld. In her own autobiography (also a fascinating read!), Marie-Therese tells of the time she asked Hofmannsthal if he named the Marschallin/ Marie-Therese after her.
he replied. "But of course!"
So here we are, a newly formed opera company with a big story to tell. If you didn't believe in fate before, perhaps this story will change your mind.
The lead character in Der Rosenkavalier shared the name of a Charlottesville character. There was a countess in our midst, and now we will perform this, her favorite opera, in her own home town! She could never have imagined this, and neither could we. Almost makes you believe in destiny, doesn't it?
www.victoryhallopera.org
For more on this story, you can watch this video, narrated by Lauren Ambrose of Six Feet Under .
REAL LIFE. REAL NEWS. REAL VOICES.
Help us tell more of the stories that matter from voices that too often remain unheard.