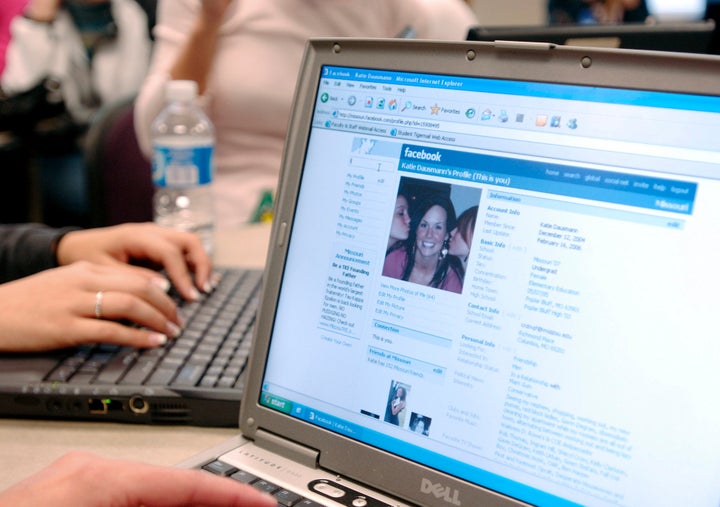 Lebanese Internet users are mad as hell and won't take it anymore, so they've launched a campaign to gripe about the country's disgracefully sluggish access to the World Wide Web.
Lebanon has one of the slowest Internet services in the world. Adding insult to injury, it also ranks up there in terms of stratospheric costs, so users are doubly penalized, and furious.
To draw attention to their plight, a group of activists went on the offensive with a lobbying effort dubbed Ontornet (colloquial Lebanese Arabic for "wait for the net.").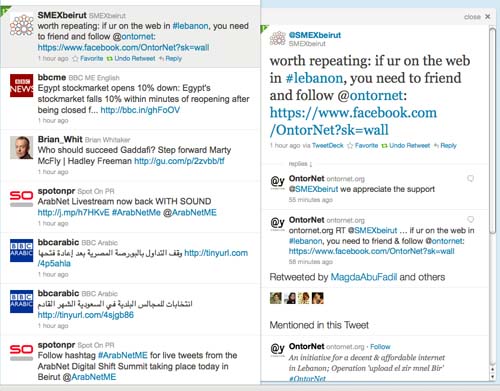 Tweet from Social Media Exchange (SMEXbeirut) supporting Ontornet's
campaign (Abu-Fadil)
They identified themselves as: "Random Lebanese Internet users infected with Internet service deception, both on the private and corporate level. Random Lebanese Internet users unhappy with their country missing out on enormous opportunities for economical (sic) improvement as well as vital foreign investments due to outdated Internet technology. Random Lebanese Internet users not proud of breaking yet another official world record as the country with the slowest Internet connection."
The activists are researching and sharing all information on Internet service in Lebanon, showcasing dilemmas, facts and figures on the existing situation, investigating causes of the country's poor record, and, pressuring and monitoring for transparency in implementation of future Internet projects.
"A waste of time during trainings waiting for different pages to load, for articles, pictures, videos to upload and download," said Maya Rahal, managing editor of the Lebanese youth/citizen media outlet Hibr that publishes a print and online paper.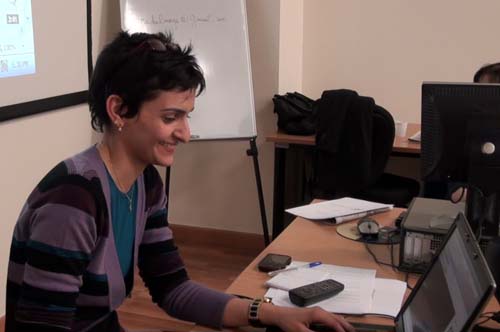 Maya Rahal (Abu-Fadil)
Asked why she thought fast service was hampered, Rahal said financial interests and political conflicts in the country were primary obstacles, adding that Lebanese complacency didn't help either.
Lebanon's government collapsed in January when 11 ministers from Hezbollah (the Party of God) and their political allies resigned following a deadlock with Prime Minister Saad al-Hariri and his pro-Western coalition. They had failed to cohabitate.
The premier and ministers have since served in a caretaker capacity until a new government is formed, but most cabinet affairs have suffered and work has almost come to a standstill.
So Rahal, who also teaches and trains students, journalists and activists in multimedia and social media, teamed up with Gaby Al Ashkar, Abir Ghattas, Liliane Assaf, Jad Hamdan and Mireille Raad, and went online to make their voices heard.
El Ashkar, the creative arm of the group, designed a brilliant logo shaped like a snail -- the curved shell representing the @ sign for the Internet and the front with antennas shaped as the letter y to ask why it's taking an eternity to provide the country with decent service.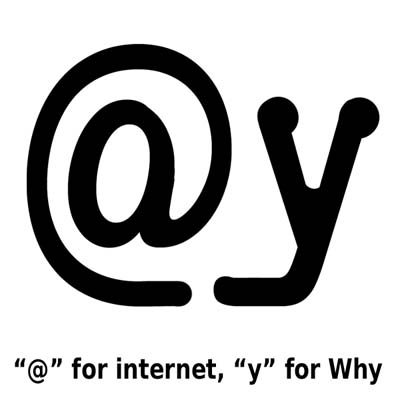 Ontornet logo (Courtesy Ontornet)
"The campaign's main target is to raise awareness, to show everyone what the true Internet situation is," he said, noting that documents supporting their case had been made available to the media but had not been taken seriously enough.
El Ashkar designed a hilarious home page for the campaign's website featuring an antiquated Internet service run on donkey power.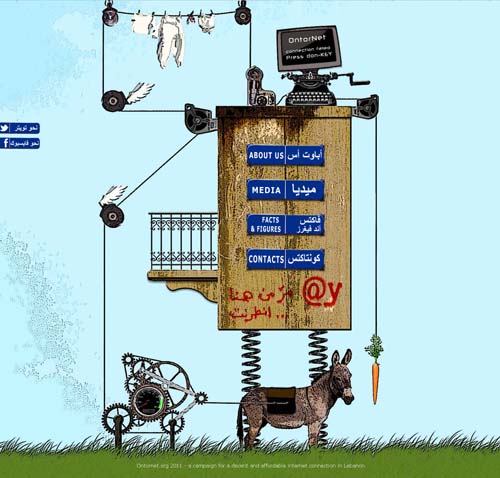 Ontornet home page design (Courtesy Ontornet)
There's also a Facebook page to drive home the point.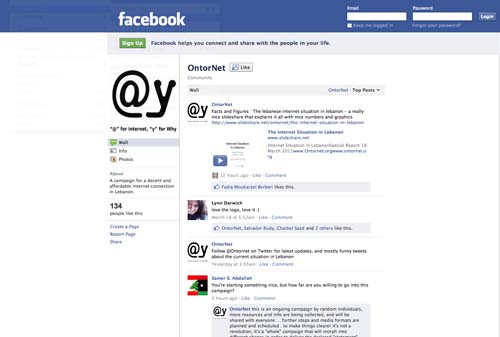 El Ashkar's frustration with the service comes from his work in architecture, design and the visual arts and his attempts to build a web-based service.
Assaf, who along with Rahal and Ghattas are focusing on the campaign's media and social media efforts, complained because all her work is online.
She has trouble accessing online tutorials and webinars, and sometimes waits interminably to receive and send business emails, leaving clients in other countries wondering what takes her so long to respond.
The Ontornet group reported that Lebanon's Ministry of Telecommunications only jumped on the ADSL bandwagon in 2006, whereas countries worldwide had been using such a service as early as 1999.
"ADSL started in June 2007, but this market is facing a lot of bottlenecks which hinder the wide adoption of true broadband services," it said.

Ontornet's March 2011 report said international benchmarks showed Lebanon's DSL services were priced well above other countries in the region.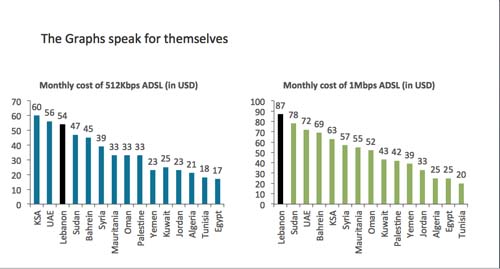 Overpriced Internet service in Lebanon (Courtesy Ontornet)
Internet service providers have complained the loudest to Lebanese authorities about the problem that is adversely affecting customers across the board and causing major revenue losses to businesses.
ADSL has yet to reach all parts of Lebanon and what semblance of service exists is over-saturated by users' needs, Ontornet said.
To make matters worse, the country's only landline telephone provider is at odds with the Telecommunications Ministry over a major financial dispute that threatens to shut down all phone and Internet service by the end of March and could lead to protracted litigation.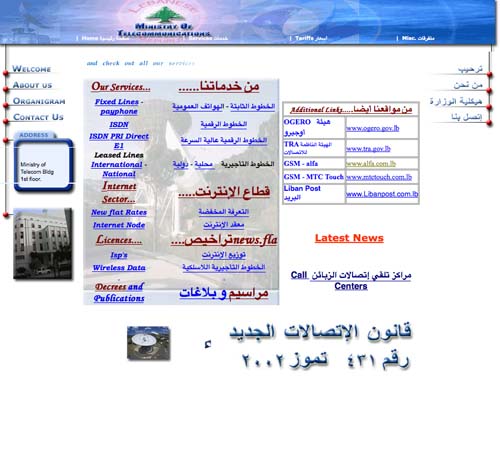 Lebanese Telecom Ministry home page (Abu-Fadil)
The government also has a messy relationship with the two mobile phone providers.
The acting chairman and CEO of the Lebanese Telecommunications Regulatory Authority urged the government to make telecommunications and information technology key engines to its economic policy, according to iloubnan.info.
He said a slow Internet connection meant every 5,000 frittered hours equaled half a million dollars of lost revenue.
A study conducted by the Authority in 2008 on the country's needs is already outdated.
According to its mission statement, the Authority aims "to establish a regulatory environment that enables a competitive telecommunications market to deliver state-of-the-art services at affordable prices to the broadest spectrum of the Lebanese population."
That mission remains unfulfilled.
Related
Popular in the Community