Did you know that in California, taxes and tampons are taxed because they are not deemed "necessities" by state law? In common usage, everyday items deemed essential such as food, hygiene products, and certain sterile medical products are considered necessities – so in states that have sales tax, many of these items are not taxed. But tampons and pads are.
Women and people who menstruate know that these products allow them to perform day-to-day tasks while on their periods. Most women have experienced what it's like to not be prepared while on their periods. Toilet paper is not an alternative. Clothes are not an alternative. Towels are not an alternative. To tax tampons, pads, and menstrual cups is to tell women and people with periods that a natural, biological function is something that should be something to be ashamed of.
Menstruation is something that occurs naturally in the human body, and people should have the right to the products they need to deal with this bodily function without being financially penalized. Already, feminine hygiene products are not cheap, and the sales tax adds to the burden. The tax on pads and tampons is a tax on being a woman, plain and simple. It's sexism in the way our state runs. Already, more women live under the poverty line than men, and the sales tax on menstrual products is an unnecessary obstacle for people seeking healthcare products that they need – plus, it's just plain unfair.
That's why we, two 18-year-old twins from California, are petitioning our state to kill the tampon tax. So far we've gathered nearly 25,000 signatures and our numbers keep growing! In fact, our campaign helped to inspire California Assemblywoman Cristina Garcia to introduce a bill to "ax the tax."
Unfortunately, the governor made his decision on September 13, 2016 to veto the bill, along with 7 other bills, including the bill that exempts diapers from sales tax. In his veto message, he cited balancing the budget as his reason for the veto. Only in a sexist world that devalues a woman's right to live comfortably and equally would viagra and lube be considered more necessary than tampons or diapers. We will continue our fight to end this unjust tax.
California has a history of standing up for gender equality: back in 1995 it was the first state to prohibit business establishments from basing the prices of services and products on a person's gender. Now thanks to campaigns like ours, Canada and five U.S. states (Pennsylvania, Massachusetts, New Jersey, Minnesota, and Maryland) have decided to stop gender discrimination in their tax code – and it's time California joined them.
Now, one may say that the tax is insignificant. However, for many women living below the poverty line or just getting by financially, the tax becomes burdensome especially for families and households with multiple women. The high cost of feminine hygiene products can force some people to choose between a basic sanitary necessity and a meal.
Getting rid of this tax goes beyond a financial value. We are fighting against a tax that continues to overlook the necessities of women. Did you know that lube and viagra are exempt from this tax, while tampons aren't? But overall, this isn't just an issue that affects a margin of people who have periods that can't afford to pay the tax, because it reflects the way we as a holistic society view and stigmatize a biological function.
The Merriam Webster online dictionary defines "necessity" as "an urgent need or desire". There is an urgent need and a desire for this injustice known as "the pink tax" to be stopped. In a country founded upon equal morals, one whose constitution claims, "liberty and justice for all" justice is not being served to all when fifty percent of the population is still being taxed for a natural bodily function.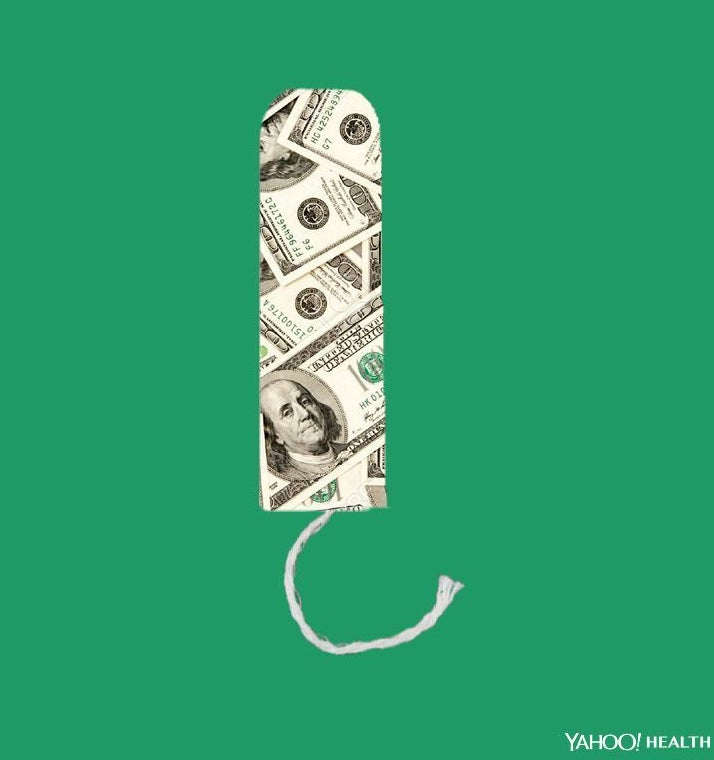 Popular in the Community