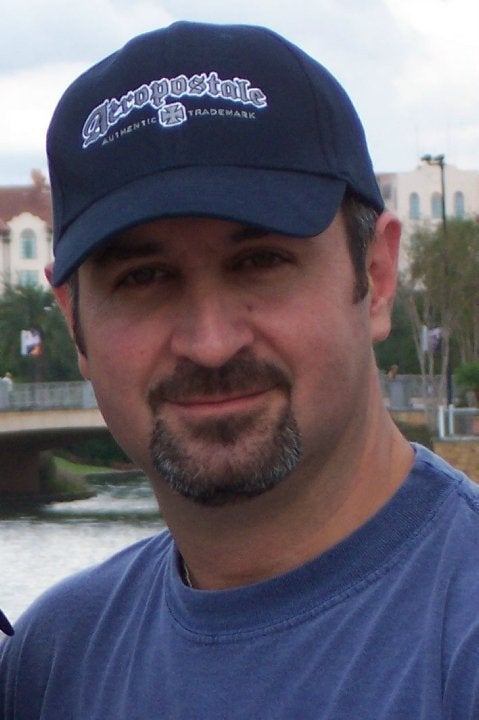 German Bosque just might be one of the worst repeat offenders in Opa-Locka, the Arabian Nights-themed Miami-Dade city well-known for its troubles with the law. Bosque has been investigated by police 40 times, sixteen of those for battery or other violence. He's been accused of stealing a car, trying to board an airplane with a loaded gun (Bosque said his girlfriend had done the packing), driving with a suspended license, and found with counterfeit money, cocaine, and crack pipes in his car. Ex-girlfriends allege he's been violent, and Bosque has been caught multiple times lying to police and falsifying reports -- including one in which he even slapped himself to make a fight appear mutual.
The problem? He's one of them, and he still has a badge.
That's some pig, to quote a children's classic. A nine-part series in the Sarasota Herald-Tribune, examining Florida's "flawed system for policing police," finds that no officer in Florida has been investigated more times for misconduct than Bosque -- news that caused the 18-year-veteran to "light up."
"I can't believe that," Bosque said, according to the Herald-Tribune. "I'm not trying to smile. I just ... damn!"
Dismissed from the academy, Bosque reportedly lost a pending job. But in Opa-Locka, he told the Herald-Tribune, a sergeant admired his tenacity and gave him a shot. And in Opa-Locka, despite having been fired once already, he has been promoted to sergeant himself, despite rulings that enough evidence exists to say alleged acts occurred in cases of battery, perjury, theft of city resources, conduct unbecoming, official misconduct, breach of duty and excessive force, reports the Herald-Tribune.
In telling the story of a 2008 interaction with a teenager that led to a formal complaint, Bosque told a reporter it could have been worse: "I'm lucky he was a Hispanic kid. If he was black they would have rung me up for a civil rights violation."
The report cites the ongoing corruption and disfunction for which Opa-Locka is famous among reasons Bosque is still on patrol. But alarmingly, it claims Florida Department of Law Enforcement staffers said they are not allowed to look at the breadth of an officer's misconduct history when ruling on any specific case that comes for review. So despite Bosque's repeated violations of badge and law, the Herald-Tribune reports, Criminal Justice Professionalism Program director Mike Crews said that "based on the cases as they were presented to us, our process was perfectly followed."
The next eight parts ought to be good.

Calling all HuffPost superfans!
Sign up for membership to become a founding member and help shape HuffPost's next chapter