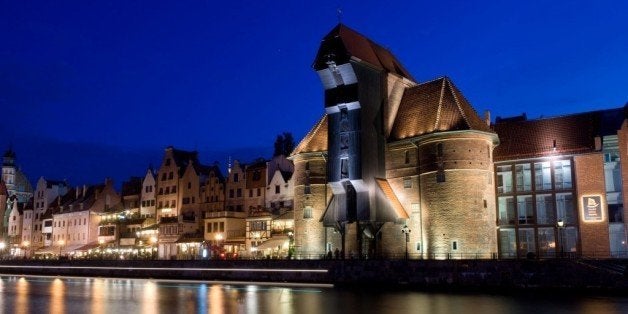 Poland's GDP grew by a rate of 20 percent between 2008 and 2014, while GDP growth of the entire European Union amounted to zero percent. Is this Poland's success? Of course, but we in Poland and my hometown, Gdansk, cannot forget that there are still many challenges ahead of us. One of them is fostering innovation that could prevent Poland from falling into the snare of middle income trap.
The fall of Communism, initiated by Lech Walesa, was for us the beginning of a new era. Since 1989 Poland has been undergoing a successful transformation of its economy. With an unemployment rate of only 4.3 percent, Gdansk is currently one of the fastest growing economic centers of Northern Europe. Also, U.S. companies found their opportunities for development in my city. Intel and EPAM Systems, both listed on NASDAQ, opened their branches in Gdansk, contributing to a creation of jobs in the high-tech sector, which is crucial for the development of Poland. More good news came to us from the U.S.A.; the State Street Corporation recently announced its intention to start operations in Gdansk.
As the mayor of Gdansk I am very proud of the growing attractiveness of Gdansk for investors, however, I also remember how many challenges are still ahead of us. Probably one of the most important of these challenges is fostering innovation -- in Gdansk and in Poland. Cities will have many important tasks in this area. Personally, I see a city's main role as a creator of friendly space for exchanging inspiring ideas, where successful cooperation between people, entrepreneurs, science and business could thrive.
I am glad that Gdansk is becoming an active participant in the international circulation of ideas and a place where the future is discussed and shaped. A few weeks ago I opened a conference titled, Innovative Europe 2015, which took place in the European Center of Solidarity. Although it had "Europe" in its name, it in fact hosted experts on innovation from around the world. Among some of the issues they raised, one could find inspiring discussions on new methods of cancer treatment, IT solutions for reducing traffic accidents and better access to potable water for increasing the world population. The presentation of Antoinette Matthews, Executive Director of MIT Enterprise Forum, on part of these issues -- "10 breakthrough technologies" -- can be seen here.
Of course, as a city hall we will not be able to create a new cure for cancer or groundbreaking IT solutions. However, we can inspire and create a friendly environment for researchers and entrepreneurs developing breakthrough solutions for society. Gdansk's openness policy and open data program help us create such conditions. Both initiatives are our answer to the clearly visible (not only in Poland but on a global scale) problem of plummeting levels of trust between citizens and administrations. As the first city hall in Poland and just one of a few in Europe we decided to take a revolutionary step: to publish a list of city spending -- daily, updated almost in real time, without any expense hidden. Every resident of Gdansk and every Internet user can check how public funds are spent.
Steps taken by us widened a public debate in the city. Public spending in Gdansk is carefully analyzed and discussed. It isn't always an easy discussion for me and people working in the city hall, however, when I made the decision to fully open the city's financial data, it was crucial for me to communicate that Gdansk is an open city, ready to face challenges related to the development of modern technology; that Gdansk is searching for new ways of increasing transparency and trust in society.
Until recently, several other city's data sets were made open and available for further re-use without any copyright restrictions. We do it, because we believe that open data can also help boost the economy -- start-ups, companies, NGOs can use our data freely to create new applications, websites etc.
You can find a short presentation on our open data program here.
Open data, innovation, smart cities -- these are the topics I would like to discuss with you on this blog. I hope that the Gdansk way, our point of view on these issues will be interesting and inspiring for you. Therefore, I invite you to engage in discussion with us.
Popular in the Community