When The Water Project began in 2006, we were inspired to act based on the promises of access to clean, safe water in rural Africa. Renewed health, a better chance at a good education, improved economies, and unlocked human potential still remain compelling reasons to work toward SDG 6 -- Clean water and sanitation -- ensuring availability and sustainable management of water and sanitation for all.
What we now know, however, is the promise of water is wholly dependent on its reliability, not just its provision. It is encouraging to us that some momentum within the Water Sector toward this end is finally beginning to shift in the right direction.
When a young girl wakes in the morning and begins to think through her day, the assurance of access to water frees her to hope for progress. When, however, she wakes having to make two plans -- one in which her water well functions and one if it does not -- it drastically limits her ambition to dream big. Her risk of disappointment is a lost opportunity. For the farmer making a spring-time investment in expensive seedlings, the reliability of water is a more tangible and primary risk. Both risks are real and when the focus of one's day is limiting risks, it ultimately limits their potential.
For The Water Project, our commitment to reliable access to water over time means we must ensure each water-project stakeholder is invested in, accountable for and committed to its long-term usefulness.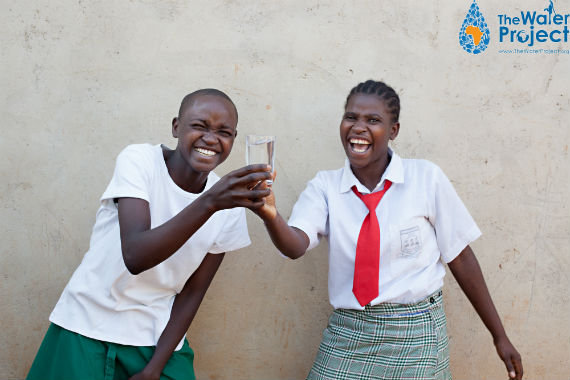 Kenya. Photo Credit: TheWaterProject.org
One way we and others in the Water Sector work to ensure this is through ongoing monitoring. Investments in new, innovative technology platforms like mWater, a smart-phone-based mobile-monitoring system, make it easier for us to collect water-point functionality and health data from the field. In another test program, new 3G-connected remote sensors can alert our maintenance teams in real-time when water stops flowing from select wells.
But while these new tools are fantastic, without the right people seeing and acting on the data, the promise of reliability still can't be fully realized.
We believe one of the most important changes we've helped foster is transparency into both the results of these monitoring programs and the visibility of outcomes when problems like broken hardware arise. Monitoring andresolution are essential for our most important stakeholder -- the community. Helping them understand reliable access to safe water is actually possible leads to local investment in maintenance. Managing their water point becomes a risk-management priority for the community. And the more reliable that source becomes, the more an investment is justified toward its sustainability. A positive-feedback loop forms.
To get to this point requires a deeper upfront commitment from the donor, too. It means water projects are more "expensive" in comparison to funding just hardware and installation. However, we've found transparency into each water project through detailed implementation reports and especially monitoring data over time, helps a donor realize the full value of their gift. We post all of our data, including functionality, on a live map and browse-able directory.
As the first few rounds of maintenance are needed, upfront donor commitments mean money is available to fix minor problems. A community can begin to rely on its water point. Positive behavior change comes from these real-life experiences. Safe water flowing continuously is evidence to a local community that commitment to service actually changes their daily lives.
Finally, local governments begin to take note when monitoring data is made available for all to see. Inevitable comparisons between districts can lead to increased political pressure to make improvements more ubiquitous in a region. We're regularly amazed to see comments from rural village members, via the mobile web, to our online water-project reports. Most recently we learned a well is running dry in a community we serve. We contacted our local partner to find out why (and to learn why we didn't know sooner).
Local stakeholders are sure to use this "open" data in ways we can't yet imagine. An NGO like ours, by publishing this data on public websites, can provide local community leaders with the evidence they need to demand change. As they do, we're sure to see outsized results of our investments as a result.
Availability and sustainable management of water and sanitation is not easy. The celebration of water flowing at a new well is short lived without a robust commitment to not only monitor but also resolve issues that inevitably arise. As the sector has greatly benefited from a groundswell of public support in the past couple years, we must be willing to share all the outcomes of these investments with the public, as well. With this data, the donor community and the communities we serve in rural Africa can together demand excellence, reliability and that promises be kept in the provision of safe water and sanitation.
This post is part of a series produced by The Huffington Post, "What's Working: Sustainable Development Goals," in conjunction with the United Nations' Sustainable Development Goals (SDGs). The proposed set of milestones will be the subject of discussion at the UN General Assembly meeting on Sept. 25-27, 2015 in New York. The goals, which will replace the UN's Millennium Development Goals (2000-2015), cover 17 key areas of development -- including poverty, hunger, health, education, and gender equality, among many others. As part of The Huffington Post's commitment to solutions-oriented journalism, this What's Working SDG blog series will focus on one goal every weekday in September. This post addresses Goal 6.
Popular in the Community