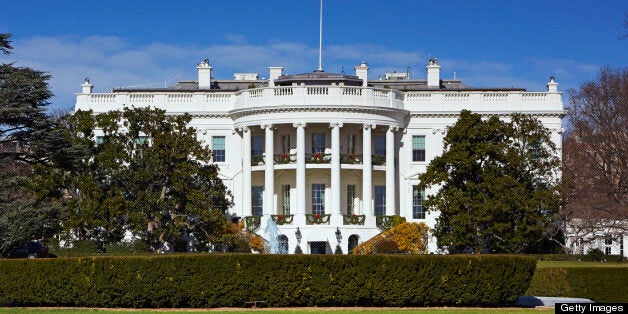 In today's information age, most of us wouldn't dream of buying a TV or washing machine without comparison shopping. But when it comes to healthcare decisions -- one of the most important and most expensive choices with which we are faced -- pricing data are usually not even available.

That's changing. The U.S. Department of Health and Human Services recently released a new dataset that for the first time shows what hospitals charge for inpatient services associated with the 100 most common kinds of hospital stays. The data have revealed huge variations in hospital charges across the country and even within metro areas. In Birmingham, Alabama, for example, the average hospital charge for hip and knee replacement varies from $23,000 at one hospital to $141,000 at another.

The demand for this kind of information is real. Within 24 hours of the hospital charge information being made public, it was downloaded over 100,000 times.

Entrepreneurs are taking these data and using them to power consumer-friendly applications that will help people throughout the country make the healthcare decisions that work best for them. Researchers, analysts, and journalists are combing through these data and bringing new insight as to why this kind of charge variation is happening. Through these and other data -such as hospital quality metrics -- the healthcare marketplace is becoming more transparent, which will benefit all Americans.

Since the earliest days of this Administration, the Federal Government has taken unprecedented steps to make government data more available to citizens, companies, and innovators. Through the Data.gov platform, which launched in 2009, users can access government datasets about a wide array of topics, from car safety data to information about college costs and student loans. And as the number of datasets available on Data.gov has grown, so has the number of businesses using those data in new and creative ways. For example, Virginia-based Opower uses government data on energy trends and weather to help customers get personalized advice on how to save on their energy bills. In New York City, the startup BillGuard leverages the Consumer Financial Protection Bureau's new credit card complaint database to help consumers find deceptive, erroneous, and fraudulent charges on their credit and debit card bills.

Recognizing this power of open data to spur economic growth and advance government efficiency, President Obama took historic steps this month by signing an executive order and issuing a new Government-wide policy to make government information even more open and accessible to the public. Going forward, new and modernized federal information resources will be made publicly available in non-proprietary, machine-readable formats while rigorously safeguarding privacy, confidentiality and security. In short, "open" is the new default for government-generated data.

We know open data pays off. When the government decided years ago to make weather data from satellites and ground stations public, it gave rise to an entire economic sector that today includes weather newscasts, weather apps, commercial agricultural advisory services, and new insurance options. Similarly, Presidents Reagan and Clinton opened up the Global Positioning System (GPS), once reserved for military use, for civilian and commercial access -- giving rise to GPS-powered innovations ranging from aircraft navigation systems to precision farming to location-based mobile apps, contributing tens of billions of dollars in annual value to the American economy.

To maintain this momentum, and as part of the President's Digital Government Strategy, the Administration last week made hundreds of additional datasets publicly available in formats that make them easy for software developers to work with -- ranging from real-time information about earthquakes around the globe to U.S. Census statistics and trends. And many more datasets will be made widely available in easily-usable formats in the months to come.

Taxpayers paid for these data -- they belong to the public -- so we believe they should be accessible to everyone. And we can't wait to see what new products, services, and companies get created by American entrepreneurs as they innovate using these data as fuel. Open data is good for the American people, and good for American business.

Steven VanRoekel is U.S. Chief Information Officer. Todd Park is U.S. Chief Technology Officer.
Popular in the Community