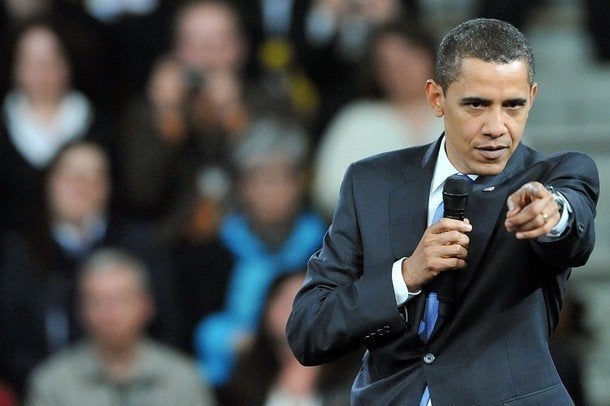 On Tuesday, the Obama administration acted on a promise the president made on his first day in office -- to make government agencies more transparent, participatory and collaborative via an "Open Government Directive." Transparency-in-government advocacy groups hailed the announcement.
The Open Government Directive will make an Open Government memo released in May operational by directing agencies to take specific actions during the course of a two-year timeline. The White House announced the directive during a live online chat with Chief Information Officer Vivek Kundra and Chief Technology Officer Aneesh Chopra. Kopra solicited public comment on the directive through the White House Open Government Initiative.
The day after his Inauguration, Obama declared, "Information will not be withheld just because I say so. It will be withheld because a separate authority believes my request is well grounded in the Constitution. Let me say it as simply as I can, transparency and the rule of law will be the touchstones of this presidency."
Ellen Miller, director of the nonpartisan Sunlight Foundation, said Tuesday that Obama followed through on his promise.
"The Open Government Directive issued today demonstrates the seriousness of administration's commitment to data transparency and citizen engagement," said Miller in a statement. "It is evidence that the administration recognizes that transparency is government's responsibility. At the same time, it shows the administration is matching aspirational goals with concrete policies and accountability measures."
Gary Bass, executive director of OMB Watch, also praised the White House.
"The directive's scope and specificity blends both rigorous timelines and agency flexibility that will likely achieve significant improvements in government openness across agencies. The key will be how the public, the White House, and federal agencies work together in implementing the directive."
About those rigorous timelines -- the Sunlight Foundation has a breakdown of what happens when. Here are some highlights:
By January 22, 2010, each agency must post online three "high-value" data sets via data.gov and assign a senior staffer to be accountable for the quality of the data. By Feb. 6, 2010, each agency is required to set up its own website and the White House will set up an "open government dashboard" that aggregates data at www.whitehouse.gov/open. And one year from today, "Each agency with a significant backlog of outstanding Freedom of Information requests shall take steps to reduce any such backlog by ten percent each year."
Patrice McDermott, director of OpenTheGovernment.org, praised the directive as well, but offered the sole sour note of the day so far.
"The agencies are all each required to put up these open government plans," McDermott said, according to CNET, "but there's no indication of who's going to oversee [them] and oversee [their] implementation and the quality of their implementation. It's as if the OMB is expecting the public to do this."
The full transparency memo:
My Administration is committed to creating an unprecedented level of openness in Government. We will work together to ensure the public trust and establish a system of transparency, public participation, and collaboration. Openness will strengthen our democracy and promote efficiency and effectiveness in Government.

Government should be transparent. Transparency promotes accountability and provides information for citizens about what their Government is doing. Information maintained by the Federal Government is a national asset. My Administration will take appropriate action, consistent with law and policy, to disclose information rapidly in forms that the public can readily find and use. Executive departments and agencies should harness new technologies to put information about their operations and decisions online and readily available to the public. Executive departments and agencies should also solicit public feedback to identify information of greatest use to the public.

Government should be participatory. Public engagement enhances the Government's effectiveness and improves the quality of its decisions. Knowledge is widely dispersed in society, and public officials benefit from having access to that dispersed knowledge. Executive departments and agencies should offer Americans increased opportunities to participate in policymaking and to provide their Government with the benefits of their collective expertise and information. Executive departments and agencies should also solicit public input on how we can increase and improve opportunities for public participation in Government.

Government should be collaborative. Collaboration actively engages Americans in the work of their Government. Executive departments and agencies should use innovative tools, methods, and systems to cooperate among themselves, across all levels of Government, and with nonprofit organizations, businesses, and individuals in the private sector. Executive departments and agencies should solicit public feedback to assess and improve their level of collaboration and to identify new opportunities for cooperation.

I direct the Chief Technology Officer, in coordination with the Director of the Office of Management and Budget (OMB) and the Administrator of General Services, to coordinate the development by appropriate executive departments and agencies, within 120 days, of recommendations for an Open Government Directive, to be issued by the Director of OMB, that instructs executive departments and agencies to take specific actions implementing the principles set forth in this memorandum. The independent agencies should comply with the Open Government Directive.
Popular in the Community