In 2004, Martin Gill and his partner Bruce became foster parents to two young boys. Becoming a foster father that December 11th, in Martin's words, was "like a Christmas present for me." Because Nathaniel was just 4 months old, the Gills got to spend his very first Christmas together as a family. The season is still a time they love to celebrate, Martin says--along with their extended family, "we do a tree, we do carols, cook a lot... and we eat a lot!"
When their foster sons became available for adoption in 2006, Martin's adoption petition was denied because of his sexuality. Florida had banned gay and lesbian adoptions decades before. Martin and Bruce decided to challenge the ban, in part because state social workers planned to split up their foster sons. Social workers thought that Nathaniel, still a toddler, would be adopted more quickly if he was not part of a sibling group.
Of course, both boys already had dads who wanted to adopt them. "It took 5 years of litigation to win the case," Martin recalls. "Even though the Department of Children and Family had told us that we were the ideal parents for the children, the Attorney General of the State of Florida spent upwards of half a million dollars fighting us, every step of the way." Yet in 2010 a Florida appellate court ruled that the ban on LGBT adoption had no connection to foster children's best interests. With the help of the ACLU, Martin and his family have successfully nullified the discriminatory law, and given hundreds of Florida kids a better chance to find forever homes.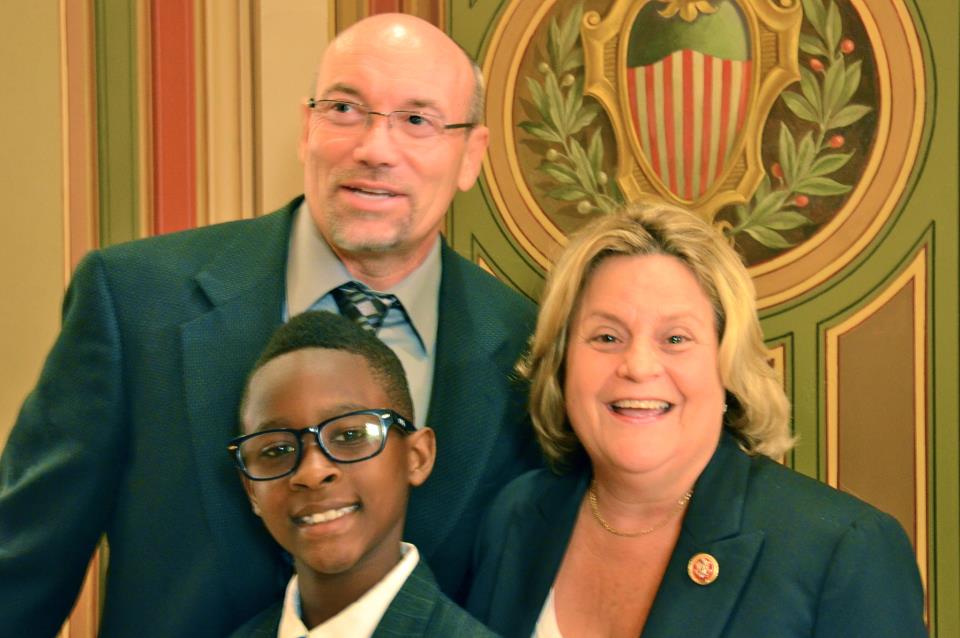 Martin and Nathaniel Gill with Congresswoman Ileana Ros-Lehtinen (R-FL), May 7 2013
But what about the people who still don't support adoption rights for LGBT parents? Martin believes personal connections, and time, can change people's minds. "Sometimes, our detractors actually have to see us as a family. If they would spend one dinner, or one afternoon playing in the park, they would know that we're a good family, that the children are happy. That this is a good environment for them."
The Gill family has put this into practice--when their oldest son turned 5, they enrolled him at the best preschool in the neighborhood. "It was run by Evangelical Christians," Martin adds, "and they actually had to have a meeting where they determined if it was okay to enroll the kids of two gay dads." The school ultimately went ahead and enrolled the boys. Martin recounts, "They said, 'well then, it's okay, as long as you don't kiss in front of our other clients or anything like that.' But two years later, the teachers and administrators at this school were all writing recommendations for our adoption."
Martin told his family's adoption story most recently at the US Capitol on May 7, during the announcement of the Every Child Deserves a Family Act (ECDF). "I'm thrilled about this legislation. It will make struggles like ours easier," Martin told us. And barriers to adoption and foster placements, he reminded us, "affect children much more than adults."
ECDF is a federal child welfare bill that will eliminate discrimination in foster care and adoption placements based on gender identity, sexual orientation, or marital status. The lead sponsors, Sen. Kirsten Gillibrand (D-NY), Rep. John Lewis (D-GA), and Rep. Ilena Ros-Lehtinen (R-FL), are hopeful that opening the door for more foster and adoptive parents will solve the nation's foster crisis. Right now, there are 400,000 children in foster care, and over 100,000 are available for adoption. The Williams Institute found that without legal barriers, as many as 2 million LGBT parents might become foster or adoptive parents.
Martin Gill strongly believes that ECDF will be a solution for many foster kids who lack stability and permanence. Recently, he and his partner hosted a gift give-away for local teens in foster care who are living in group homes--many of whom have little chance of finding adoptive families. Martin said,
"One young man I met had been through 26 foster homes. These kids need a parent who is committed, who will be there for them. While there's even one child that doesn't have the opportunity to be adopted, we need to try harder. We can do better."
Learn more about ECDF, and how you can support the bill on Family Equality's national day of action May 30th here.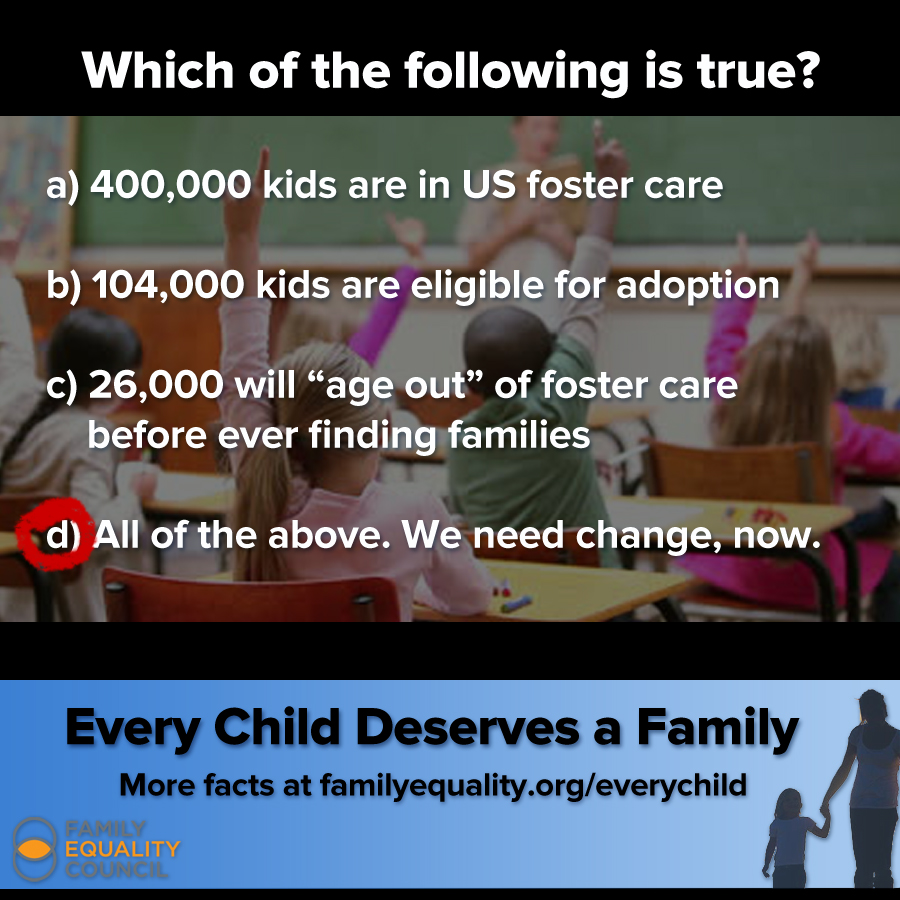 REAL LIFE. REAL NEWS. REAL VOICES.
Help us tell more of the stories that matter from voices that too often remain unheard.