For the past year, Food52.com readers have been voting in weekly showdowns of reader-submitted recipes on a given theme. The winning recipes of each week will end up in Food52's upcoming cookbook, along with bios of the people who submitted them (Food52 explains the process in simple detail here).
Food52 and its co-founders Amanda Hesser and Merrill Stubbs have invited HuffPost Food readers to vote on week 14's contest (of the second year, and the second book).
This week's showdown is for the best open house dish.
Check the finalists out below, and vote for your favorite here.
* * *
Cocoa Pear Crisps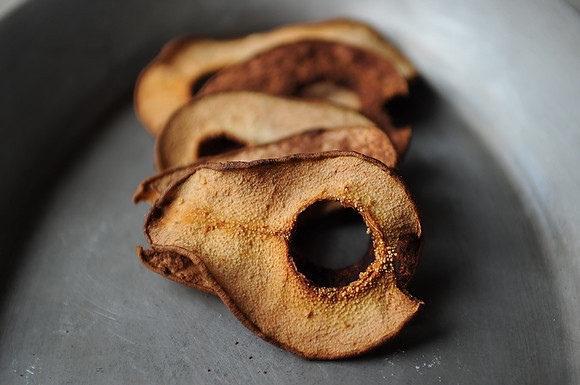 Photo: Sarah Shatz
Amanda and Merrill's notes on Cocoa Pear Crisps on Food52.com:
These pear crisps aren't the most obvious "Open House Dish," until you taste them, and then all becomes clear: you don't want to be eating big baked dishes at an open house. You want somewhat light, intensely flavored food that can be eaten out of hand. The flavor of these delicous pears, which are seasoned with cocoa and spices, concentrates as they bake, and you end up with a chip that's warped and brown, like a fossilized pear. Don't bake them too long -- you want crisp edges and slightly chewy centers. Then pile them into a bowl, and make sure you tell your guests they're edible! They'll love you forever. - A&M
View the Cocoa Pear Crisps recipe here.
* * *
Fig and Blue Cheese Savouries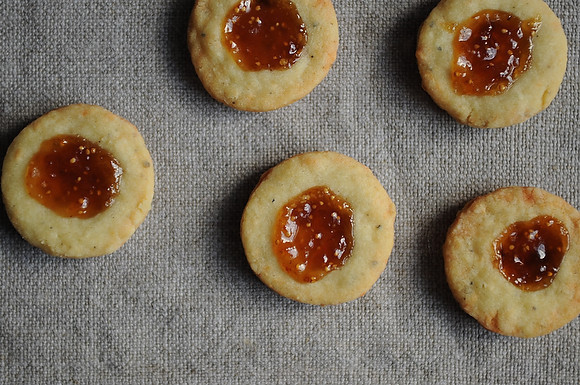 Photo: Sarah Shatz
Amanda and Merrill's notes on Fig and Blue Cheese Savouries on Food52.com:
These delicate, crumbly little thumbprints are the perfect combination of sweet and savory, as their names suggests -- they're like a great cheese plate all wrapped into one crunchy little morsel. TheRunawaySpoon's simple food processor dough yields tender, buttery coins flecked with blue cheese and black pepper. A good quality fig jam is crucial here; if you can't find it, quince or pear jam would also work well. - A&M
View the Fig and Blue Cheese Savouries recipe here.
Calling all HuffPost superfans!
Sign up for membership to become a founding member and help shape HuffPost's next chapter