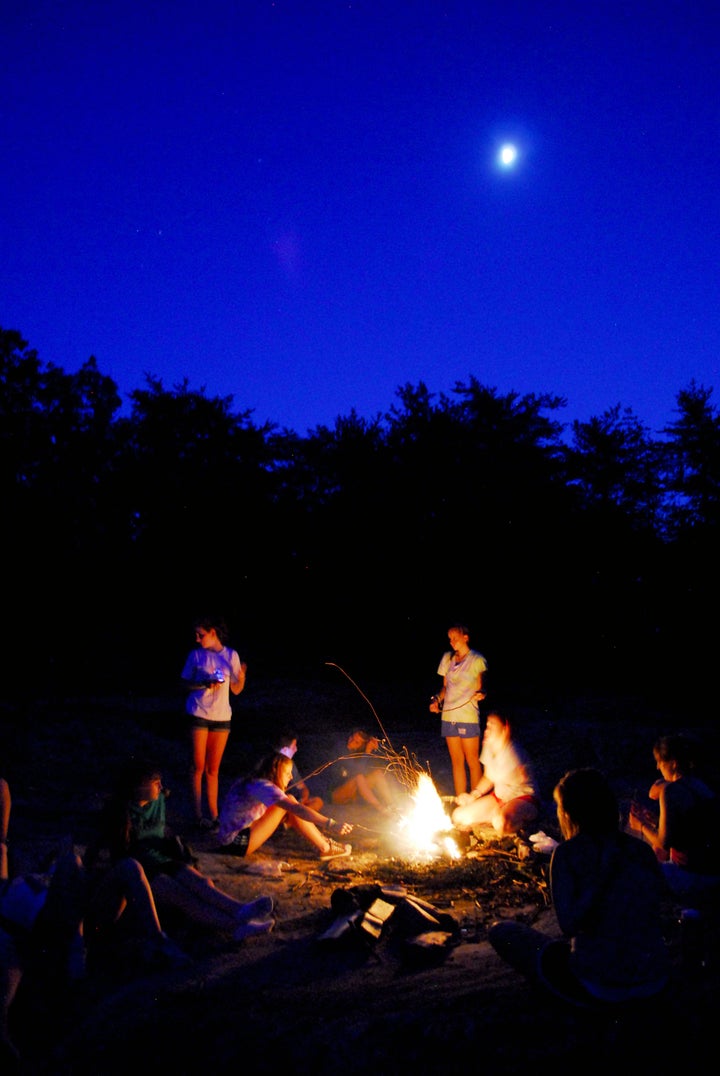 Camp Fire stands for a civil society fostered by engaged and informed citizens of all ages. That was core to our founding in 1910. In fact, our founder's deep belief in patriotism was reflected in our movement's first defining colors of red, white, and blue. Our founders believed that girls and young women had both the right and the responsibility to be fully contributing members of society—10 years before women had the right to vote.
Equally, they believed that Camp Fire must welcome all. The very name of the organization—Camp Fire—was chosen to symbolize the idea that when people gather in a circle around a campfire, "community" is born. As more people join, the circle expands to include all.
The 2016 election cycle was the antithesis of this idea. Elections are designed to be competitive and hard fought. However, this cycle didn't just breed competitive races. It bred divisiveness and a type of rhetoric that has no place in a civil society and should be unacceptable in any forum. It pitted friends, families, and co-workers against one another—in essence, "If I'm right, you must be wrong." Many voters admitted what the final results made clear—pre-election, they had been afraid to acknowledge their chosen candidate for fear of ridicule or reaction. As disturbing, millions stayed home and chose not to vote at all, whether because they felt "disenfranchised"—that their vote didn't matter—or for some other reason. What does it say when our electoral process devolves into that? And along the way, our kids were watching and listening and, in many instances, reacting.
At every level of government, policies established by our elected leaders directly affect how we live—as individuals, as communities, as a nation. How we choose to live as individuals within communities defines the culture we create as a nation. At the heart of civil society is a culture built upon principles of fairness, equity, and mutual respect. Because when people succeed, communities succeed. And, as communities go, so goes our nation. And make no mistake--the means to achieving this is as essential as the end.
Organizations of all types must have the courage to draw the line between what is an honest difference of opinion and what is absolutely not OK. As a nonsectarian, nonpartisan youth- and family-serving organization, Camp Fire will always stand behind others when they champion the ideals upon which we were founded—respect for the rich diversity of our nation and the open invitation to inclusion for all. Equally, we must offer respectful opposition when faced with policies that contradict our values and fail to fully serve those we serve.
Therefore, we will stand up against public rhetoric, overt behavior, and policies that do not uphold our founding values. Failure to do so dishonors our legacy and breaks a fundamental promise made to all who join us. At the same time, "open to all" means "open to all." So we will continue to be a place where those who don't agree can come together and engage in Camp Fire activities and respectful conversations designed to foster mutual respect and appreciation of differences.
Our job, as it has always been, is to be the place where young people thrive…where their families feel welcomed…and where Camp Fire volunteers, staff, and supporters feel recognized and acknowledged for all that they are and all that they offer. Nothing about this election changes that. It only serves to strengthen our commitment and resolve.
Related
Popular in the Community