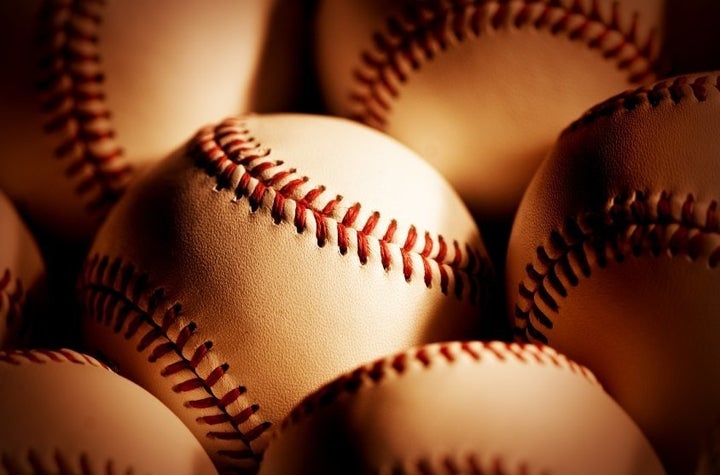 My friend Jim came over to watch Game 5 of the World Series last night. We were both hoping for a Rays' win. We were both hoping for at least six games. We haven't seen that in a while.
The game started at 5:30 p.m. for us, 8:30 p.m. on the east coast, standard fare under your watch. Bad enough the 162-game schedule and three tiers of post-season play have pushed the most important games of the year into late October, when cold weather becomes more and more of a factor; but, for the sake of TV revenue, which is to say MLB revenue, you make them play at night, when there's no hope an autumn sun will warm things up a bit. Hell, because of Saturday night's rain delay, you made them play into the darkest part of the morning. The nine-inning game ended at 1:47 a.m. No wonder you got your lowest ratings ever. You warp the game to get it into prime time and then Mother Nature pushes you into a timeslot reserved for infomercials for the lonely and pathetic. Nice irony.
Jim and I talked about this last night. We talked about the weather -- even before the rains came. Gametime temps were in the low 40s, and there was a fierce wind blowing in from left field, and I said, for the thousandth time: "This isn't baseball. This isn't fun. It's not fun to watch guys freezing their asses off in the most important games of the year."
Then the heavens opened up. In the regular season the game would've been called, or postponed, by the 5th inning if not sooner. But these guys, playing the most important game of the year, were forced to keep playing. You could see them wondering about it. Looking up, shaking their heads, getting drenched. It was a joke.
The Fox broadcasters seemed oblivious, or muzzled, for a time. While Jim and I were yelling at the TV set, they blathered on about everything but the need to suspend the game.
When they did talk about it, they, or at least Joe Buck, implied that the power to call or suspend a game belonged to the umps during the regular season but to someone else during the World Series. Is that right? Does it belong to you, Bud? If so, what took you so long? Why did you wait for the infield to become a swamp? Did B.J. Upton really need to tie the game, as many have implied, before you acted? And if he hadn't, would you have kept playing? In that cold swamp? It seems unimaginable.
You want to know what else Jim and I were talking about before the rains came? How long it's been since we've seen a decent World Series. Sweeps in three of the last four years, no sixth game since '03, no seventh game since '02.
We've already had four years without a Game 6. That's a record. The previous record was three years, set several times.
In the last 20 years? We've watched a Game 7 four times: '91, '97, '01 and '02.
In the last 10 years, we've had five sweeps.
I know. This is beyond your control, beyond anyone's control. But it seems indicative that something is wrong with the game.
Baseball is a sport where, during the regular season, the worst team wins and the best team loses a third of their games. For the World Series that would mean, in general, a Game 6. October happenstance occasionally takes you to Game 7. So where is it? Why aren't we getting it? At all?
Is it the extra tier of playoffs? Are teams getting too many off-days? Is the problem playing until late October, and often past midnight, in weather conditions meant for football?
In the past I always thought it out of the question to ask you guys to give up short-term revenue to think of the long-term interests (and revenue) of the game, but that's what I'm doing now.
Start off, yes, by taking us back to a 154-game schedule. Then end the season sooner. The last week of September should be the first week of the post-season. The Series should be over by October 20, not beginning on October 22. Late October turns nasty. By scheduling the most important (and potentially most-watched) games of the year during this stretch, you're just inviting the disasters of Monday night.
Then, at some point, whenever you work out your next contract with the next network to cover the post-season, schedule some World Series games during the day. Let's see the boys of summer play in the sun. Who knows? Maybe you'll get lucky. Maybe a day game will be postponed right into prime time on the east coast. Maybe some kids will be able to watch it. Maybe they'll become fans. Nothing's impossible.
This isn't baseball. This isn't fun.
Popular in the Community