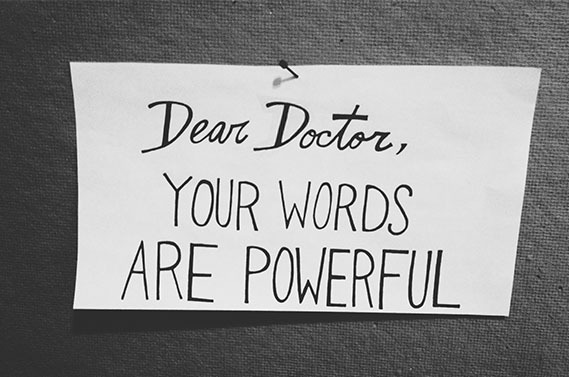 You will be the most important person in the world to her.
You will be the last thing she thinks about when she goes to sleep and the first thing she thinks about when she wakes up. She will cry about what you tell her, and dream about what she wanted you to say instead. She will be angry when you don't listen to her and furious when you don't call when you say you will. She probably won't tell you how much you mean to her and how she hangs on every word you say, because she most likely won't realize it herself. She'll hear about other relationships and may wish that yours was more like the others -- and when you break up, she will be thrilled. To be honest, she may never want to have to see you again.
You can probably handle that -- we've all dealt with breakups before. The only difference this time is that it won't happen just once. It's going to happen hundreds -- maybe thousands -- of times, for the rest of your life. Maybe even multiple times a day.
Why? Because this is the responsibility that you bear as a physician. You may deliver the news of pregnancy, or you may deliver the news of death. You may be the very first person to tell someone that they have stage four cancer or the very first person to tell them that they have entered remission. No matter what type of physician you may be, and what type of news you are delivering, you become the single most important person in the world to your patients because you are there at the start of their journey, you are at the helm of their survival.
I speak from experience -- not as a doctor, but as a cancer survivor. I was "her" -- a stage 2 breast cancer patient -- and as soon as I heard the words "you have cancer," my surgeon became one of the most important people in the world to me (although I had no idea at the time). I longed for him to tell me the words that many of us fighters often dream of -- "the cancer is gone." I was the definition of an empowered patient, and, unfortunately, my doctor didn't trust me. He doubted the information that I came to him with, and I could tell in the way that he spoke to me that he thought I was "wrong" and it wouldn't work. Six years later, and here I am -- healthy and committed to sharing my story.
My negative experience with my doctor shouldn't disappoint you or scare you, it should empower you. You will have an undeniable impact on so many lives, which, for many of you, is why you decided to go into this field in the first place.
My team and I recently attended the American Medical Student Association's annual convention, where I introduced my website, IHadCancer.com, to future physicians. These students opened my eyes to what the future of the doctor-patient relationship will look like. The time I spent with them reassured me that the next wave of doctors are better armed than many practicing physicians today. Through my conversations with them, we were able to narrow down a few tips that can better equip future physicians for the human side of a clinical diagnosis:
Communicate Effectively: As the face of the diagnosis, your words are extremely powerful. Using words like "us" and "we" can show your patients that you are on their team and that they are not alone from the very beginning. While you are still in school, practice delivering a diagnosis with your peers and help each other figure out exactly what, and how, to deliver life-changing news.
Understand the Empowered Patient: Being an empowered patient is easier than ever now, with sites like IHadCancer making it extremely simple for survivors, fighters and supporters to connect with exactly the type of person they are looking for. Your patients will come in prepared with questions, comments, concerns and ideas. When this happens to you, remember that this information-sharing is not happening to spite you as the doctor -- there is a certain sense of assurance that only someone who has been through it can provide for a patient. They are coming to you with this information to help you beat cancer together as a team, not to go against your recommendations.
Take Advantage of Technology: Technology and medicine have always gone hand-in-hand. You may know about the latest advances in treatment and trials, but there are simpler technologies that are also extremely powerful. Find resources that you trust so that you can provide your patients with a "first step," instead of sending them out of your office and into the scary world of Google and WebmD. Whether It's IHadCancer.com or something else, if you give them somewhere to start, they will be more empowered throughout their journey and immediately realize that they are not alone.
Put Yourself In The Patient's Shoes: If it was your life on the line, would you choose the treatment options that you are recommending? Some patients may ask you that question, or want you to think of them as your significant other, child, parent, etc. Be prepared to hear these sorts of questions and do your best to give an honest answer.
If you master each of these concepts, you will be better armed than any MCAT score, medical school acceptance or school professor may have you believe. The empowered patient movement is here, and isn't going anywhere, but right now you have the power to lead the new wave of empowered doctors.
How else can you be prepared for the doctor-patient relationship? Share your ideas in the comments below.