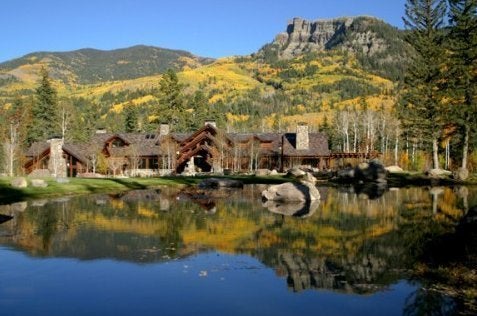 Boot Jack Ranch sits just outside the small town of Pagosa Springs, Colo. where I live. Here, Spring has just arrived. Yellow daffodils, purple miniature hyacinths and red tulips are blooming, the deciduous trees are barren, their leaves beginning to bud and snow still lays in the shadows beneath tall ponderosa pines and on the north side of houses. The 3,100 acre retreat you just purchased was the family home of David Brown, a real estate developer who has family roots in the area and wanted to raise his family here.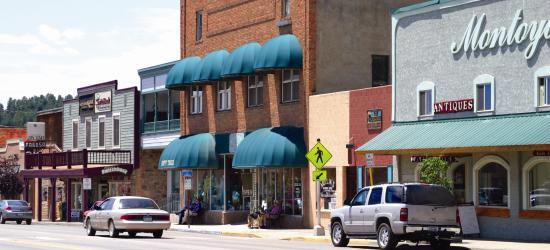 The Browns were an active part of our community and their philanthropic generosity supported an endless list of charities. They helped build a new community center, a new preschool, a new hospital and they donated thousands of dollars to almost every nonprofit in town. They hosted retreats for missionaries, pastors, business leaders and doctors. They even brought world-class fly fishing contestants to town to hone their skills in the waters of the san Juan River. Mr. Brown brought Music in the Mountains to Pagosa and I have magical memories of music under the white tent at the ranch. Their children went to public school with my children. We often ran into them at lunch, in the park or at any number of community gatherings. Mr. Brown helped pay for the town to develop a Comprehensive and Master Plan. He supported the arts and wanted to build an art center. He funded consultants and more to help bring economic growth and stability to the area. Yet the family's charity, compassion and generosity were not welcomed. Complicate that with health issues and the ranch was put on the market. You now own one of the finest and most meticulous homes ever built in a setting that is one-in-a-million.
More than 1,300 acres of the ranch were placed in conservation easement by Mr. Brown and I believe he was willing to take less for his prized ranch in order to find a good steward of the land. I trust that you will be that steward.
One of the most important assets included in the ownership of Boot Jack Ranch are its senior water rights, which will yield approximately 70 million gallons per day when fully utilized. Water is key to future development in the Southwest and may be the most challenging obstacle to overcome for the developers of the proposed Village at Wolf Creek. At one time, Red McCombs proposed to build a community for 10,000 on his 288 acre parcel next to the family-owned and operated ski area.That's ten times the size of Pagosa Springs and nearly as populous at the entire county. Water plans for the development remain uncertain. Mr. Brown once told me the Village development would never happen as conceived because of the water issue.
As someone who opposed the original Village proposal, I would reconsider if Mr. McCombs proposed to build an environmentally friendly and green project that would allow for lodging, some expansion of the ski area and additional business in the area. Eco tourism is huge and there are no green, eco-friendly ski areas in the United States. In fact, I would like to see Pagosa Springs become an eco-friendly town. I envision it to be the first LEED certified community, powered by its abundant geothermal resources, wind, solar and clean technology. Perhaps we can even tap into the natural gas resources nearby. You might be able to help us with that, Mr. Warren.
It's a vision. The reality is far different.
Unemployment is skyrocketing and people are leaving this community in droves. We have no industry here other than tourism and second home ownership. With the recent recession, those second homebuyers are no longer flocking to the area. Things might be different had Mr. Brown succeeded in helping us create a viable community where our children could someday live and work. But in the classic "evil" developer versus small, poor community, the community shut him down with the slogan "Keep Pagosa, Pagosa." Well, they have. Pagosa continues to be a town without a rudder, blown by the winds of fortune and folly, riding waves of boom and bust. Unemployment is nearly as high today as it was in 1989 when the lumber mill shut down.
Here are a few things you need to know about Pagosa Springs, Mr. Warren. When you land your private jet, the airport is not within city limits. In fact, the majority of the population of what most consider Pagosa Springs do not live within the 8 square miles that make up town limits. In 2000, the town had a population of 1,600 (633 households, 415 families). There are 976 registered voters in the town. Our Mayor, Ross Aragon, was recently re-elected to the post he has held for more than 30 years. A mere 404 ballots were cast in that election with Aragon receiving 274 votes.
I live West of the town of Pagosa Springs in a developed area called Pagosa Lakes near the large City Market, Alco and McDonalds. The area was developed in the 1970s and is home to Wyndham time shares--and the majority of the population of the county. We are not a city or a municipal district, we are a 21 square mile property owners association. Eighty-eight percent of the population of Archuleta County 12,600 (5,086 households, 2,045 families) lives within the greater urban area surrounding and directly impacted by every decision made by the Town of Pagosa Springs. There are 9,280 registered voters in the county. Voters who do not get a say in town elections or town issues. And more than 8,000 of those voters are held hostage by the decision of 400 citizens. We must change this.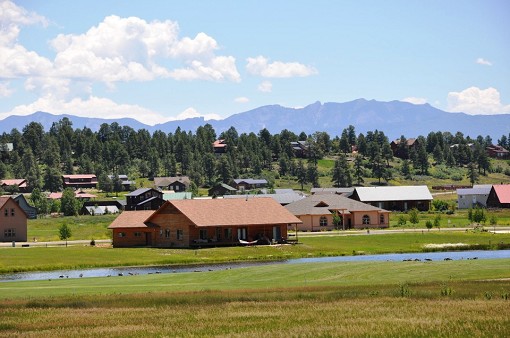 Pagosa Lakes is not part of the town of Pagosa Springs
The history of this community is "us" (the 400) versus "them" (the thousands). The multi-generational families with long histories in the area versus those of us who came here from somewhere else. The median income for the "us" in the town in $29,469 and 14% of the population lives below poverty level. Many of these families can trace their roots back to the early Hispanic sheepherders that roamed the area or the ranchers that worked the land. Housing is primarily old cabins and bungalows, double-wide modulars and newly built affordable housing projects. Many of the families are so intertwined by marriage that literally everyone is related to everyone else. Contrast that with the "them" where the median income in the county is $53,200, (below the state average of $57,123). Many of "them" are retired executives who traded in the corporate world for the their love of the simpler life and the outdoors. Some wanted a small town in which to raise their children. Others are simply enthralled with the natural beauty and want to live their dream of owning a small business. But the cost of living is high, we pay premium prices for food and gas, there are no big box stores here, which inspires many to think they can succeed as a mom & pop business owner. But there are long periods without tourists (Jan, Feb, April, May, Nov) and business owners have to figure out how to survive when they only make money 6-7 months out of a year.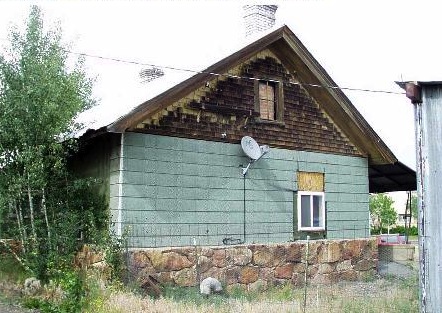 The original Pagosa Springs Depot is a private residence downtown.
From the outside, Pagosa Springs looks like a place with huge potential to grow and allow those of us who found this gem to polish it until it shines. But too much polishing reveals that the gem is flawed. We need good paying jobs. We need light industry. We need businesses willing to invest in this community. We need tax revenue for roads and schools. We need infrastructure on which to build a future. We need a rec center that will serve the young and the old. We need leaders with vision. We need "us" to stop being afraid of "them" and to work together to build a future. The "them" have a lot of wisdom and experience to provide. They've experienced growth and down cycles in other communities. The "us" have rarely left this town and have little knowledge of what life is like beyond the county lines. We need to be willing to embrace change and to adapt the technologies that will help us be more sustainable.
You're an outsider, Mr. Warren. You cannot fix our community, and I'm not asking you to do so, I just want you to be aware. Please don't be someone who flies in and out to spend time at their private retreat, merely passing through our community, closing the gate behind them. Bring your love of music and your philanthropic endeavors with you when you come.
Popular in the Community