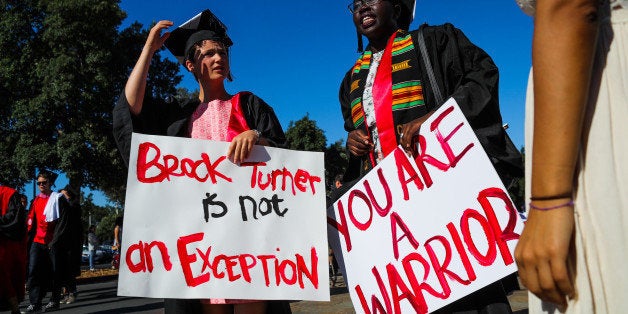 Dear Administration and Trustees of Stanford University,
"Stanford University did everything within its power to assure that justice was served in this case. . .". Those were the opening words of Stanford's June 6 statement (provided to all alumni on June 14) regarding the Brock Turner case.
How sad to see Stanford squander the opportunity to actually do something within its power to contribute to justice: issue a sincere apology. Instead, its self-congratulatory and defensive stance is typical of institutional betrayal, a pattern of behavior that my students and I have been investigating for the past six years. We have discovered that when schools engage in acts of institutional betrayal, victims of sexual violence experience additional harm -- harm that occurs above and beyond that caused by the sexual violence itself. The irony is that institutional betrayal is not only bad for those dependent upon the institution, but comes to haunt the institution itself. While a self-congratulatory, defensive reaction may seem to protect the brand, in the long run it does just the opposite.
There are many reasons an apology would still be the right thing to do: the sexual assault occurred on Stanford land; the sexual assault occurred at the hands of a member of the Stanford community; the sexual assault occurred in the context of an on-campus party rife with qualities that are associated with increased risk of sexual assault. A sincere apology would be healing -- for the survivor, for students, for the community, and for the future.
Stanford must find a way to move from institutional betrayal to institutional courage. Stanford will do this if the university cares about its students, the community, about ending sexual violence. Stanford will offer a sincere apology if it cares about being on the right side of history.
Jennifer J. Freyd (PhD Stanford 1983)
Professor of Psychology
University of Oregon
Calling all HuffPost superfans!
Sign up for membership to become a founding member and help shape HuffPost's next chapter