Two things happened in New York City last week that encouraged me to write this piece. Last Tuesday night, I had the pleasure of being surrounded by several hundred fellow authors, publishers, representatives of publishing houses, editors, judges and others who love books.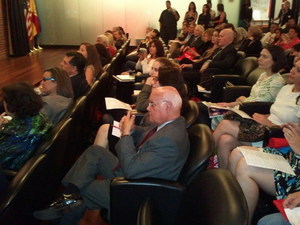 The setting was the lovely Instituto Cervantes in midtown New York; the event was the 2012 International Latino Book Awards organized by Latino Literacy Now and Las Comadres, sponsored by Scholastic, Atria Books, Libros Publishing, Arte Publico and the University of Arizona Press.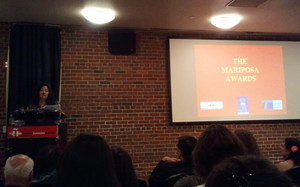 This annual event coincides with Book Expo America, the world's largest gathering of players in the book trade.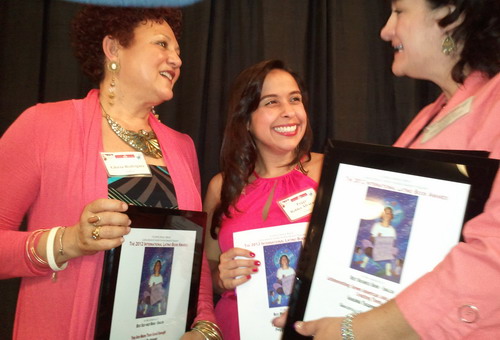 I was blessed to pick up three awards for my new book; I was even more blessed to meet fellow authors Cecilia Velástegui, Peggy Robles-Alvardo, Gloria Rodriguez and book lovers like Aurora Anaya-Cerda. Aurora was recently featured in the New York Times for opening La Casa Azul Bookstore in El Barrio to feature works from the Latino community.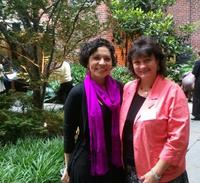 Being surrounded by all that, imagine how struck I was to read a Facebook post the next day that said simply "The New York Times has a serious issue with #LatinoLit." The post was initiated by the large group called Latino Rebels. It linked to an article by Roxane Gay titled "Where Things Stand." Ms. Gay and a research assistant studied data about the books your team reviewed in 2011. The Facebook comments that followed clearly show that readers believe the Book Review is looking more and more out-of-touch with the demographic reality of the USA and its consumers. I thought I'd help you out by providing some thoughts and resources.
As the Chief Creative Officer of an independent publisher in the San Francisco Bay Area, I have direct experience with the book review submission process. For the award-winning book we published last summer and launched at a leadership summit at Stanford University, we mailed review copies to you four months ahead of publication. We never heard from your staff, not even an acknowledgment, but that's okay because we didn't expect one. We also didn't expect to get a review, but we know "you can't win if you don't enter," so we entered. I also believe one should not complain too loudly about a process that seems somehow unfair, discriminatory, or otherwise unbalanced, without really understanding and participating in that process. So, like many, we shipped our books for review and hoped.
There are many questions that must be asked after studying the data uncovered by Roxane Gay. Here are a few:
Why are 90% of the books reviewed by the New York Times Book Review from white authors? What's going on behind the scenes to create such an unrepresentative body of reviews for an increasingly diverse nation of consumers? We know you receive almost 1000 books (and select only a couple dozen) each week, but 90% seems like an outrageously skewed percentage. Surely you're receiving books written by authors from different ethnic groups with that many books coming in? What selection process do you have in place that ultimately limits your reviews to only 10% by non-white authors? Is this intentional? Is this unintentional? Have you given this any thought? Perhaps it's time.
Why so few reviews of books written by Latinos? We know there are many thousands such books written each year, in English (many others are written in Spanish.) Are they submitted to the Book Review per your guidelines? If they are (as mine was), are they simply ignored? Considered too niche-y? Does the obvious ethnic name on the cover turn off the staff? Is it disinterest, bias, review process, makeup of the reviewing team, what?
I know these are NOT new questions; if you take a look at the VIDA count that tracks gender numbers in the literary arts, you'll see these questions asked there too. I just figure it's my turn to ask.
But why do we care what the New York Times reviews?
To answer that question, you only need to read this article that summarizes the findings of a fascinating study by Stanford business professors Alan Sorenson and Jonah Berger. They studied sales data on the effects of positive or negative reviews in the New York Times Book Review. They found all books benefited from positive reviews (obvious); they discovered that well-known authors were negatively impacted by negative reviews (also obvious); they also found that lesser-known authors benefited from negative reviews (a.k.a. bad publicity actually boosted book sales.) Since many Latino authors, fiction and non-fiction, fit into that latter category, even if you don't like our work, you'd still be helping us out with a review; that's how influential you are and that's why we care.
So here's how we can help you, by providing the names of authors, titles and publishers that have already passed muster. Here's the Latino Literacy Now press release announcing all finalists for the 2012 International Latino awards. Here's their news release announcing the winners. These are two good starting points to connect you with #LatinoLit, a popular hash tag we active social media types like to use.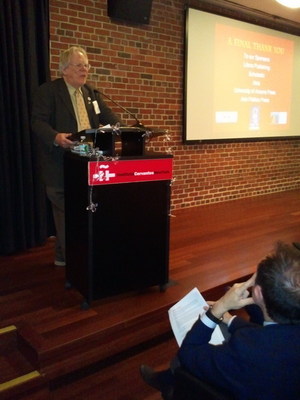 We'll also help you out by ensuring that more of us send you review copies of our books in advance of our pub dates, per your review submission guidelines. I know many in the community who have chosen to "not bother" sending review copies your way, thinking they would get ignored by your team. While the data seems to support this assumption, I know it's not fair to you to hear complaints of low numbers of reviews of works by Latino authors if you don't receive those books in the first place. So we'll get to work on that part on our end, okay? (Authors please find those guidelines here.)
On behalf of Latino authors everywhere, I respectfully request that you put us on your radar. We are not one-hit wonders; more books are being written by the many authors listed in the press releases above right now. Your staff should keep an eye out for these names and provide reviews in the future, now that you know.
To help you out, I've already sent an email with the links to the LLN press release announcements to your editor at the books@nytimes.com email address.
I know, you're wondering 'What is the quality of these Latino-written books?' Don't worry; dozens of distinguished judges have already weighed in to honor these works you'll find in the news releases. These are high-caliber works. We know that your current policy is to not review self published books. Therein lays another part of the problem that can be addressed more deeply in a different article. Many self published books come to market after extensive professional editing, proofreading, design and production, just like the big boys. Surely the review staff knows this. Is it time for the Book Review to modify this policy or come up with a more flexible process?
The barriers to entry into traditional publishing are extreme; many books from the Latino community come to market only because small publishing houses (sometimes created by the authors) produce the work by authors who would likely never be picked up by an agent who could open doors to traditional publishers. To categorically deny reviews to this community of authors seems completely out of touch with the reality of today's dynamic publishing world, as more voices are finally being transmitted in book (and eBook) form.
Lastly and most importantly, please understand some very real numbers: Latinos make up one of every six American consumers today. Through mostly birth rates, we'll be one of four by 2030; check again twenty years after that and you'll find in 2050 that a full one of three American consumers is Latino. Ask yourself at which point on this timeline, you'll diversify your review output.
Marcela Landres, former editor at Simon & Schuster and author of How Editors Think: The Real Reason They Rejected You offers this thought.
"Considering the New York Times' dire financial situation, one would think they would be eager to reach out to Latino readers, a market that continues to grow every year."
Latinos read a wide variety of books, for professional development and for recreation. We read many books written by non-Latino authors; we read books written by Latinos too. So considering that a rapidly growing market segment of book buyers is made up of Latinos, we're wondering at which point the Book Review will begin to recognize the wide variety of works produced by our community. Sooner would be better, so you'll appear strategic, tuned into your readers and progressive. Wait too much longer and the opposite will be true.
Latino Voices readers: the New York Times Book Review editor needs to hear from you. If you care about books, reading, publishing and diversity of thought, send a note with EDITOR in the subject line. The email address offered to the public is books@nytimes.com. A quick message from you expressing your thoughts on this subject I'm sure would be welcomed. It's time we have this conversation with the most widely read and influential book reviewing organization in our nation.
Popular in the Community