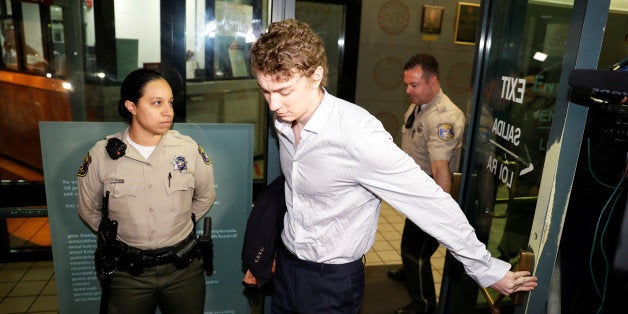 An Open Letter to Institutions of Higher Education:
Attempting to avoid incarceration last Spring, convicted sex offender and former Stanford University swimmer Brock Turner had offered to lecture college students against "drinking and promiscuity." Now the most hated swimmer in American history, who spent an all-too-brief 3 months in jail, is out and may prefer to hide, as he knows he cannot redeem himself with speaking tours. But there are a few things he needs to say: He needs to apologize to his victim and he needs to retract his excuses.
It's difficult to imagine any educational institution would allow on campus this convicted sex offender, who defended himself by faulting others and using alcohol as an excuse for his actions. But should Turner endeavor to launch a tour, he must not be permitted to speak about the dangers of alcohol under the circumstances he intends.
No doubt excessive alcohol is a public health risk. So, however, is sexual assault, which cannot be explained away by blaming alcohol. Any campus appearance must be conditioned on his taking full responsibility for his actions, apologizing to the victim, and condemning sexual assault. No honesty, no restitution: No public appearances for Brock Turner. This former Stanford student violently altered his victim's life and ruined his own dreams.
Turner can only hope to reduce public animosity toward him if he makes an unqualified public confession in order to join the national conversation on sexual assault. He should also invite others, such as Brian Banks, to openly discuss the long, unequal treatment of sexual assault on campus.
Turner will always be a convicted sex offender, but he has the opportunity to unequivocally reject his previous excuses and devote himself to advocacy work against sexual assault.
Related
Popular in the Community