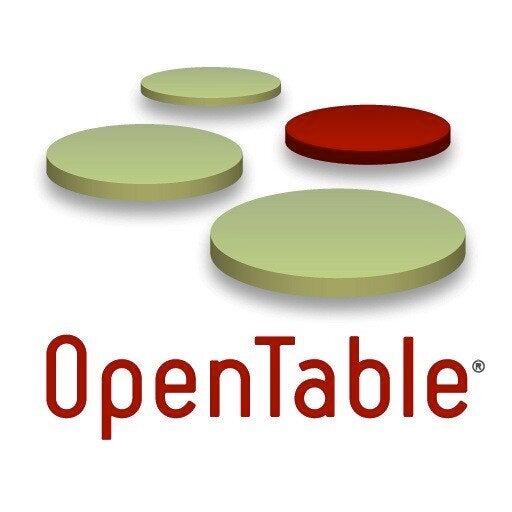 Last-minute "free table!" text alerts. Tracking "no cilantro, please" preferences. Bidding wars for prime-time reservations? A new online system aims to change the reservation game.
Seems like everyone is on OpenTable these days. Close to 1,200 restaurants in the Bay Area alone -- from the Cotognas and Contigos to the Hornblower Cruises and Clay Ovens. (I mean, no offense to all-you-can-eat Indian buffets, but last I checked, reservations weren't really necessary.)
Seating a staggering nine million diners a month, at more than 25,000 restaurants around the globe, OpenTable has been the Amazon of online restaurant reservations since it launched in 1998. Primarily because, until recently, it was really restaurateurs' only option -- an easy marketing tool and helpful in filling tables during off-peak hours. Not, it's worth noting, because restaurateurs love the service.
In fact, many chefs and owners go so far as to say they hate, hate, hate OpenTable. Common complaints? The salespeople are aggressive; the computer is clunky; and, above all, it's expensive. OpenTable charges restaurants one dollar per seated diner, which can cost a small business thousands of dollars each month.
But now a promising new software company has come to the table: SeatMe. Since January, the San Francisco-based 13-person start-up, founded by 24-year-old Alexander Kvamme, has been quietly, slowly, luring restaurants away from OpenTable -- Nojo; Hog & Rocks, Michelin-starred Saison and its new ticketing system for starters. They are signing new local eateries every day -- and already fielding calls from across the country.
Comprised of industry insiders, SeatMe has been brainstorming diner-friendly features far cooler than the standard location/cuisine/price search. Stuff like text alerts touting last-minute availability at your favorite restaurants; "If-you-like-Zuni-you'll-love-Nopa" recs; a widget that allows you to book a table from any old blog, whereever a restaurant name appears. Even track regulars' quirks and preferences, like so and so hates beets and loves Burgundies (in the name of customer service, they say...).
But the big boon for businesses? SeatMe's iPad-friendly software package is just fifty bucks a month.
Still, not every chef or restaurant owner is chomping at SeatMe's bit. Daniel Patterson of Coi recently switched from Urbanspoon's RezBook, which launched in 2010, to OpenTable, which he says contributed to a significant spike in business. "OpenTable is the right system for us," says Patterson, despite sinking thousands into it every month.
Meanwhile, after 12 years of using pen-and-paper at Delfina, Annie and Craig Stoll opted for RezBook when they opened Locanda. "I'd heard too many horror stories [about Open Table]," says Annie. "Now I have disgruntled friends from the city's top restaurants calling me every week asking to check out RezBook," says Annie. If Craig had it his way, there would be no online middleman. "Restaurants should have their own software," argues Craig. "These are our customers. Why should we have to pay any company to seat them?"
The customers, however, are "agnostic," says Kvamme. "They haven't cared where they make an online reservation. They just want one."
And actually getting one is another thing SeatMe aims to, uh, make a little easier. Want a 7:30 p.m. Saturday night reservation at [insert always-booked restaurant name here]? Soon, you'll be able to pony-up. Kvamme and crew are still (secretly) figuring out how it will work, but he says to expect some sort of "controlled" bidding system."
Sounds kind of like the virtual palming of a maitre d' to me.
Uh oh, are restaurants are the new airlines? If they're willing to charge diners for reservations, what's next? Window tables?
I called up Locanda's Annie Stoll to get her take. She eased my worries. "Asking customers to pay extra for a reservation? On top of the food and wine?" she exclaims. "Ew, how cheesy."

Related