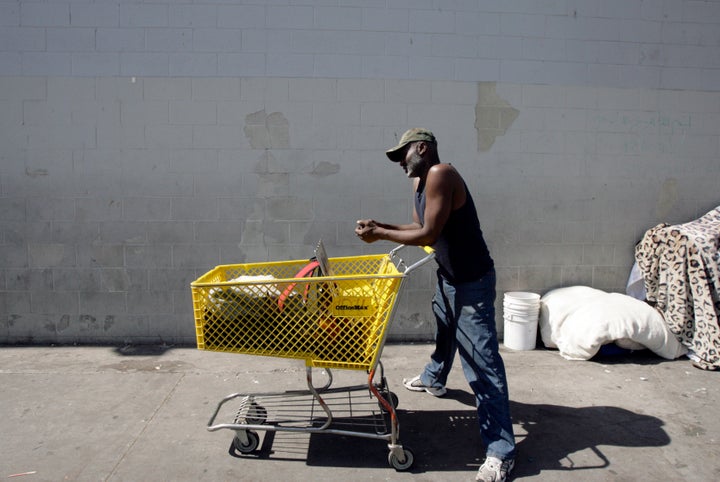 In 2000, the National Alliance to End Homelessness (Alliance) challenged cities and towns across the nation to stop managing the problem of homelessness and start ending it. Through data and research, the Alliance showed that homelessness, although a significant social problem, was one that could be solved. It could be done by shifting our approach to new, evidence-based practices. Mainstream anti-poverty programs could do a smarter job of preventing people from becoming homeless. The homelessness system could much more efficiently get people back into housing. To make these changes, we proposed that cities, towns and rural areas create plans to end homelessness in ten years, and we provided a model of what should be in such plans, based on research and verified by data.
Ten years later, in 2010, homelessness had not been ended, although some places were close. Progress had been made, however. For the first time, homelessness had started to go down, especially among the most challenging street populations. Creating the plans had made a difference, and built the political will for a solution (by 2010 over 250 cities, towns and states had plans to end homelessness, including almost all of the nation's largest cities). Putting impetus and resources behind key strategies had also mattered. Cost-effective strategies such as permanent supportive housing (housing subsidies combined with services) for people who were chronically homeless and disabled, housing-focused strategies for families, and housing subsidies for homeless veterans were bringing the numbers down. While progress was made and we were clearly moving in the right direction, scale was not achieved. There were many reasons. The Alliance had no ability to compel cities to create plans to end homelessness, of course, and although the idea caught on, the first plans did not emerge until 2002. The plans require change, and change is always difficult. A particularly thorny challenge was to realign resources behind innovative new solutions. While Congress and the Bush Administration expressed support for many of the needed changes in policy, much of the heavy lifting was left to state and local entities. Although the Bush Administration did adopt and advance the goal of ending chronic homelessness, it never developed its own plan laying out what it could contribute to the creation of the needed 150,000 units of permanent supportive housing in ten years.
And of course, beginning in 2008, an added challenge emerged in the form of the worsening economy and the recession. Homelessness is clearly linked to poverty and housing costs, so the housing crisis coupled with the rising tide of unemployment were a cause of deep concern to those of us trying to end homelessness. In the event, and somewhat surprisingly, homelessness did not go up appreciably during the recession. This was due in large part to the infusion of $1.5 billion in stimulus funds targeted to preventing and ending homelessness. Communities geared up rapidly to implement the new Homelessness Prevention and Rapid Re-Housing Program, and in addition to staving off massive increases in homelessness, an effective new intervention -- rapid re-housing was born. Unfortunately, despite these successes, momentum around plans to end homelessness began to wane as state and local budgets were cut, and concerns about a rising tide of homelessness grew.
A major jolt of energy arrived in 2010 in the form of Opening Doors: The Federal Strategic Plan to Prevent and End Homelessness. This plan, for the first time, commits the federal government to the goal of ending homelessness. It lays out what the state and local plans to end homelessness can expect from their federal partners. Developed through the U.S. Interagency Council on Homelessness, a Council of all of the federal agencies that impact homelessness, the plan lays out Federal commitments to make mainstream programs more accountable to prevent homelessness; and to focus homeless programs more effectively on proven solutions.
Opening Doors ambitiously sets a series of critical and measurable goals by which the performance of both the federal government and communities can be judged. It aims to end chronic homelessness and veteran homelessness by 2015, and homelessness among families, children, and youth by 2020. It also vows to put the nation on a path to end homelessness overall. To achieve these goals, it lays out a series of Objectives and Strategies for a host of federal agencies.
To re-energize and coordinate local partners, and make a push to the next level, the US. Interagency Council on Homelessness has just initiated Opening Doors Across America. Under Opening Doors Across America, communities formally agree to align with the federal goals and timelines. They agree to set numerical targets that will lead toward achievement of the goals, and to carefully measure progress. To make that progress, they agree to use proven, strategic interventions (like permanent supportive housing and rapid re-housing). And finally, they agree to share what they have learned as part of the movement to end homelessness.
The Federal Strategic Plan, Opening Doors Across America, and the continuing hard work of cities, states, and communities across the nation come at a critical moment. While the worst of homelessness increases have so far been avoided, we cannot rely on this trend to continue. Stimulus funds for preventing and ending homelessness are nearly gone. State and local governments are cutting back on their budgets, and because of the growing concern around the national debt and deficit, much-needed federal resources will no longer be available to fill the gap. Vulnerable people, including children and those with mental illness, will be hit first and hardest by these cuts. Further, the high rate of unemployment, deep poverty, and high housing costs that we know are contributing factors to increased homelessness are all on the rise. While we must fight to ensure that protecting the most vulnerable is a public priority, we must also ensure that we are making the best and highest use of any resources we do have.
We have learned much in the past twelve years about how to end homelessness. We now have little patience for simply improving people's experience of homelessness -- we know how to end it for a similar cost, and we should do so. A reinvigoration of community plans and a realignment and reassessment of goals by communities across the country will help this national come closer to the ultimate goal of ending homelessness for our fellow citizens.
Popular in the Community