Le Petit Prince peers down a serpentine alley. A nude woman turns to shield herself from pedestrians. The phrase "No one can dream your dreams but you" is written over and again.
These are some of the many scenes and words painted onto the deteriorating doors of Santa Maria Street in Funchal, the capital of the Portuguese island of Madeira.
Two years ago, José Maria Montero had an idea -- to have artists paint the doors of abandoned shops and homes. He asked over 100 artists, most of them island natives, to participate in the Arte Portas Abertas project, and gave them simple instructions: pick a door and create whatever you want on it. Not limited to paint, some artists used clay, metal, ceramic tiles and even the keys to a computer keyboard to create art on 161 doors. One artist used iridescent glass and stones to create a sunset over a pebbled beach. Another sculpted hundreds of tiny faces into the surface of a door.
The youngest participant was only 9 years old; the oldest, 65.
"We have all kinds of artists: professionals, amateurs, politicians and students - everyone who wanted to express themselves could," said Montero.
The doors have opened up the street to creativity and prosperity. An area the New York Times described in 2001 as "rundown and vacant" is now bustling with cafés and tourists.
"You wouldn't believe the huge difference that was felt on Rua Santa Maria - it was a dark, badly referenced part of the city and now it is blooming with restaurants and tourists and life," said Roberto Macedo Alves, one of the artists involved in the project, who painted an archangel near the city's chapel.
The project is going to be expanded to other parts of Madeira and mainland Portugal.
"We are bringing art to people who never had the habit of visiting exhibitions or museums," said Alves. "We are surprising them on their way to work."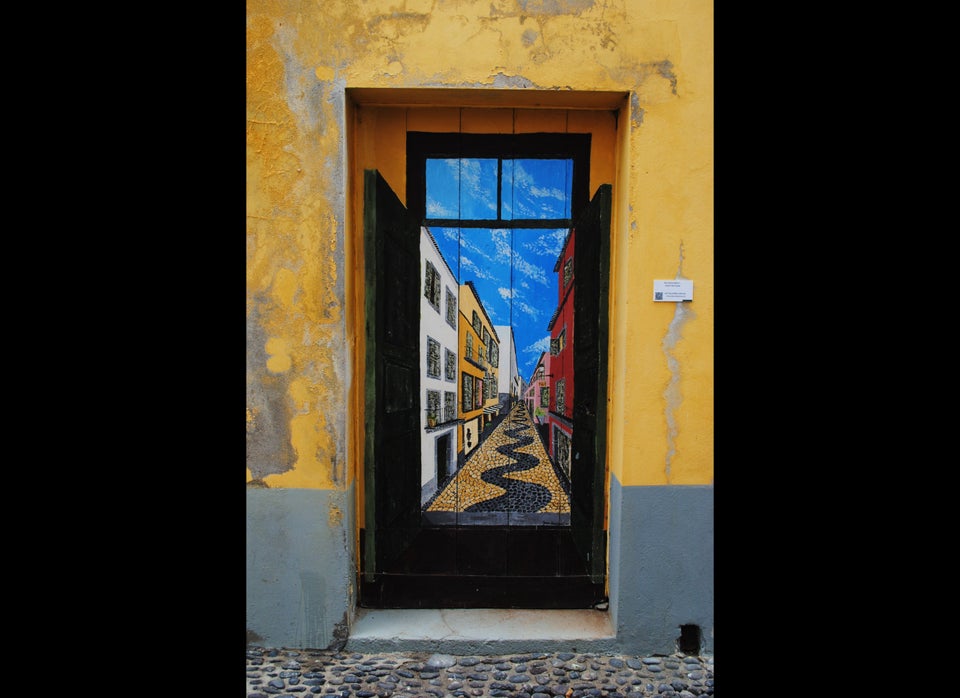 The Painted Doors of Rua Santa Maria
Related