I grew up with L'auberge espagnole, a French-Spanish movie production about the university exchange experience of French young man, Xavier, studying one year in Barcelona, Spain and living in a house, the "Auberge Espagnole- the Spanish Apartment" with many different other students from all over Europe. Great adventures, memories of a lifetime, long-lasting friendships, the experience of living alone, greatest culture and character building life situations.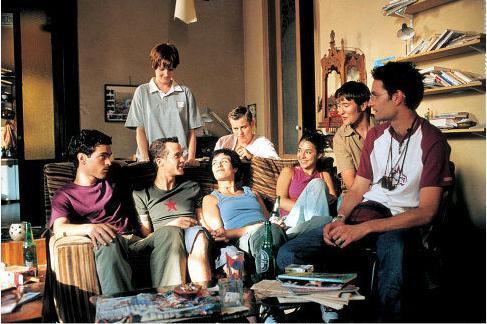 This was 2002, I was 15 and fascinated by the idea of studying and living abroad, in direct contact with people from different cultures, willing to discover more about them, of growing up myself, of studying in a different language and of seeing new places.
I did not know about the Erasmus Programme, a European Union exchange student programme that has been in existence since the late 1980ies, with the aim of providing international exchange options for students from within the European Union and involving the best universities and seats of learning on the continent. The students can go abroad from 3 to 12 months, continuing their studies in a different EU country, and planning to take university exams in the host country, totaling an amount of university credits pre-established before departure that can enable them to continue their studies in their countries of origin without skipping classes or staying behind the university years.
I decided to embark in the Erasmus Programme in 2007-2008. I landed in Madrid, Spain, at the Universidad Pontificia de las Comillas, thanks to cross-border cooperation with my sending university Università Cattolica del Sacro Cuore in Italy, studying business and marketing, and taking exams that could enhance my job employability, my Spanish speaking and writing skills, and the opportunity of having friends from all over the world. It was a fantastic experience. I felt exactly like Xavier from the movie, leaving boyfriend, friends and family in Italy, sure that I would have come back to my country with a suitcase full of cultural and life experiences to tell my friends back home. I was a girl full of hope, dreams and desire to connect and discover the world and its richness in diversity.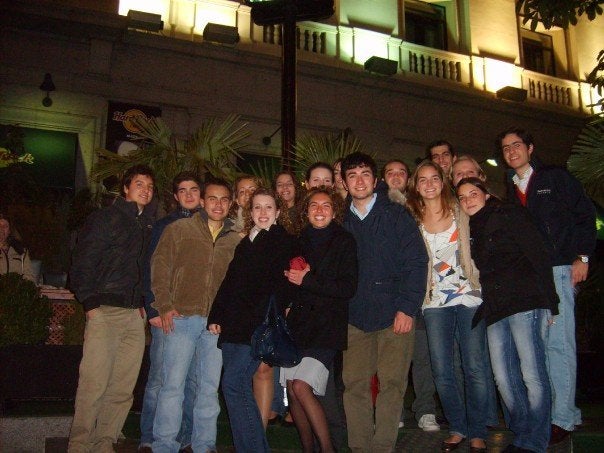 To enroll in the program, students must be registered in a higher education institution and enrolled in studies leading to a recognized degree or other recognized tertiary level qualification ( up to and including the level of doctorate). The mobility is carried out in the framework of prior inter-institutional agreement between the sending and receiving institutions, both of which must be holders of the Erasmus Charter for Higher Education, that outlines a general quality framework for European and international cooperation activities a higher education institution may carry out within Erasmus ( now called Erasmus +).
According to a 2014 EU Commission Press Release, young people who study or train abroad, not only gain knowledge in specific disciplines, but also strengthen key transversal skills which are highly valued by employers. A study on the impact of the European Union's Erasmus student exchange program shows that graduates with international experience fare much better on the job market. They are half as likely to experience long-term unemployment compared to those who have not studied or trained abroad and, five years after graduation, their unemployment rate is 23 % lower. In an article by Italian newspaper il Messaggero from 2015, studies show that 31 % of Erasmus students has more opportunities to become a manager compared to 25 % of non-Erasmus students. Moreover, businesses, in the time of recruitment, look at the Erasmus experience as a plus in hiring new graduate students. Moreover, according to the article, soft skills are enhanced, as open-mindedness, tolerance, trust, serenity, determination, motivation and entrepreneurship, as well as increased language skills and knowledge.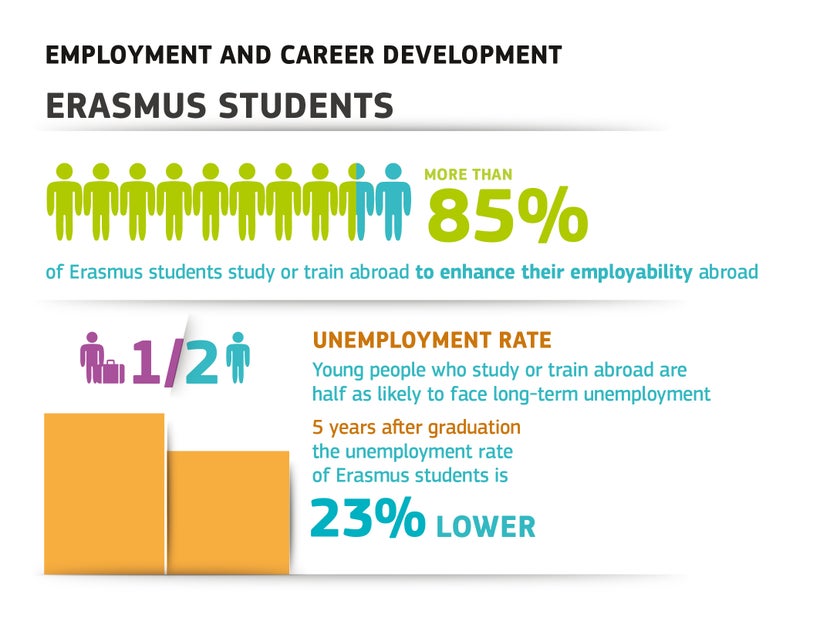 In Eastern Africa, where I am living now, there is a great effort undertaken by the United Nations agency specialized in culture, education and science, UNESCO, which will host a Regional Conference on Higher Education, Policy and Research in Djibouti from May 2nd to May 4th this year. The aim of the conference is to strengthen reform to promote science research for socio-economic and environmental development, as well as discussing with member states on the next steps regarding the signing and ratification of the Addis Ababa Convention on the Recognition of Studies, Certificates, Diplomas, Degrees and Other Academic Qualifications in Higher Education in African States. This regional event will cover the thirteen countries of UNESCO in Eastern Africa, namely Comoros, Djibouti, Eritrea, Kenya, Madagascar, Mauritius, Rwanda, Seychelles, Somalia, South Sudan, Tanzania and Uganda.
The Addis Ababa Convention, signed in December 2014, establishes a fair and transparent framework for the recognition of higher education qualifications and a commitment to providing reliable information on national systems and institutions of higher education. It strengthens national and regional norms and standards in recognition practices, national systems of institutional accreditation and quality enhancement of higher education. As a result, it facilitates the employability of graduates, the internationalization of higher education study programs and the mobility of students, teachers, researchers and labor. It definitely offers opportunities for widening access and lifelong learning at higher education institutions.

Imagine a world where university students from all over Africa are able to freely move among the African countries, where they can get to experience the life changing opportunities of a personal and professional career development abroad, learning from top universities in Africa, mingling among East, West, North and South of Africa, bringing back extraordinary scientific and life skills knowledge that can enable them to fulfill their dreams and land on a dream job. Can you imagine it?
And, expanding horizons, how about a cross-border, knowledge sharing and open border cooperation with universities in Europe and Asia as well, where both European, Asian and African students can move to universities and strengthen their knowledge, in many different fields, and where south-north cooperation can actually take place, learning to live together and creating peaceful places of exchange through culture, learning and knowledge? As UNESCO states, the first step to true Peace is to build it in the minds of women and men. And what a better way is to start from cross-cultural understanding and knowledge enrichment?
To check the European DG for Education and Culture, click here
To check the African Union project on university exchange programs, click here
To check UNESCO's work on Higher Education strengthening and quality assurance, with a special focus on mobility and recognition of qualifications, click here
Bonus track: Soundtrack of the movie L'Auberge Espagnole ( mind-blowing!), click here
Calling all HuffPost superfans!
Sign up for membership to become a founding member and help shape HuffPost's next chapter
This post was published on the now-closed HuffPost Contributor platform. Contributors control their own work and posted freely to our site. If you need to flag this entry as abusive,
send us an email
.