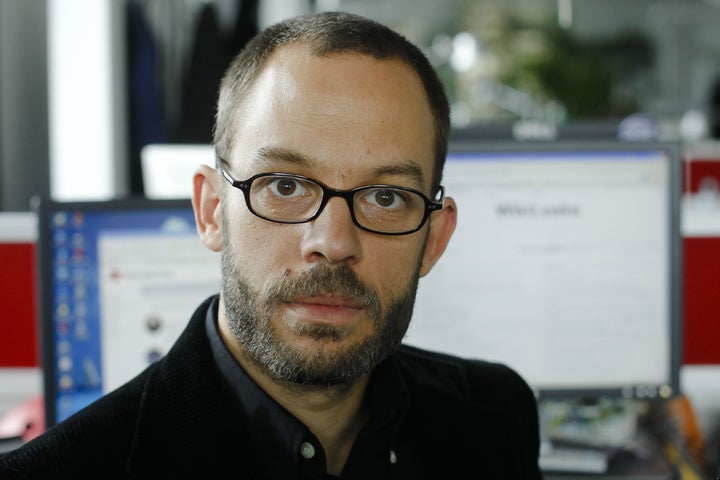 Several key members involved with online whistleblower WikiLeaks are said to be deserting beleaguered founder Julian Assange to form their own rival site, Openleaks, reportedly expected to launch Monday.
According to the Swedish newspaper Dagens Nyheter, the new site will be called "Openleaks," and like its predecessor, will allow whistleblowers to leak information to the public anonymously. However, the new site will differ in that it won't be responsible for hosting the information itself directly for the public eye, but will instead act as an intermediary between whistleblowers and media organizations.
"Our long term goal is to build a strong, transparent platform to support whistleblowers--both in terms of technology and politics--while at the same time encouraging others to start similar projects," a colleague wishing to remain anonymous is quoted by Dagens Nyheter as saying.
In a documentary by Swedish broadcaster SVT, obtained in advance by the Associated Press, former WikiLeaks spokesman Daniel Domscheit-Berg said the new website will work as an outlet for anonymous sources. The AP quotes some excerpts of the documentary:
"Openleaks is a technology project that is aiming to be a service provider for third parties that want to be able to accept material from anonymous sources," Domscheit-Berg said.

Domscheit-Berg, who during his time with WikiLeaks often went under the pseudonym Daniel Schmitt, said he quit the project after falling out with Assange over what he described as the lack of transparency in the group's decision-making process. "If you preach transparency to everyone else you have to be transparent yourself. You have to fulfill the same standards you expect from others, and I think that's where we've not been heading in the same direction philosophically anymore," he said in the documentary.
Members involved in the new site's formation are also reportedly incensed by what they describe as Assange's "autocratic" behavior, and believe the rival site will be more "democratically governed." In addition, many believe Assange's ongoing rape controversy is damaging WikiLeaks' reputation worldwide, according to the Sydney Morning Herald.
Popular in the Community