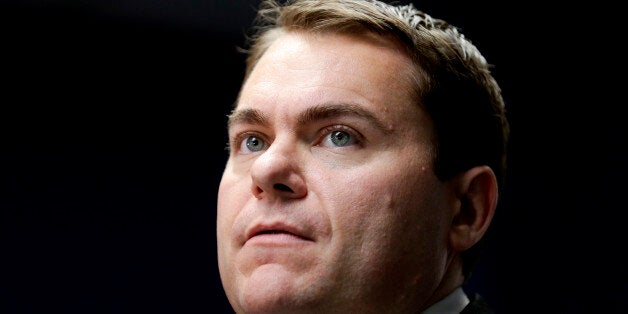 WASHINGTON -- The two men hoping to diversify the Republican Party by showing that being gay doesn't necessarily require being a Democrat lost their congressional bids this election cycle, meaning the GOP will still have no openly gay members in Congress.
Richard Tisei of Massachusetts and Carl DeMaio of California both lost to their Democratic opponents. Democrat Seth Moulton beat Tisei by almost 14 percentage points. The race between DeMaio and Rep. Scott Peters (D-Calif.) was much tighter, and The Associated Press didn't call the race for Peters until Friday night, three days after the election.
Republican Dan Innis, who is openly gay, also ran in New Hampshire's 1st District, but he lost in September to Frank Guinta in the Republican primary.
Lesbian, gay, bisexual and transgender issues came up in both DeMaio's and Tisei's races. The campaigns often touted the candidates' support for LGBT rights as evidence that they were more moderate than their Democratic opponents were portraying them to be.
In early October, DeMaio aired an ad in which he openly touted the fact that he is gay.
"As a proud gay American, I've been called a lot of things in my life," DeMaio said in the ad. "But a Tea Party extremist? Nothing could be further from the truth."
In 2012, Tisei narrowly lost to Rep. John Tierney (D-Mass.) and the two were poised for a rematch this cycle. Tierney, however, lost this year's Democratic primary to Moulton, an Iraq War veteran who was considered to be a tougher competitor for Tisei.
In March, Tisei distanced himself from the more conservative wing of his party by boycotting the Massachusetts GOP convention. Tisei was upset the party had adopted a socially conservative platform that did not embrace marriage equality.
The National Organization for Marriage, a group that opposes same-sex marriage, spent money to defeat Tisei and recently called on conservatives to support Moulton. Moulton, however, rejected NOM's endorsement.
In March, Gregory T. Angelo, president of Log Cabin Republicans, a Republican group that supports gay rights, told The Huffington Post that having an openly gay member in the Republican caucus would be an important step in helping the party evolve.
"Having a gay Republican in Congress who can make the case that you can be a gay individual who is a strong Republican and also a strong conservative in the House of Representatives would shift the GOP messaging on this," Angelo said. "It might change which bills are introduced, and perhaps more importantly, which bills are not introduced, in the 114th Congress."
The Republican Party has had openly gay lawmakers in Congress in the past, but Tisei and DeMaio would have been the first openly gay members of the party to win seats as non-incumbents.
A handful of openly gay Democratic candidates also ran in this cycle, including Rep. Mike Michaud of Maine, who lost his bid for governor, Clay Aiken, who ran unsuccessfully for Congress in North Carolina's 2nd District, and Rep. Sean Maloney, who was re-elected in New York's 18th District.
Currently, six members of Congress, all Democrats, are openly gay or bisexual, and one senator, Sen. Tammy Baldwin (D-Wisc.), is openly lesbian.
Want more updates from Amanda? Sign up for her newsletter, Piping Hot Truth.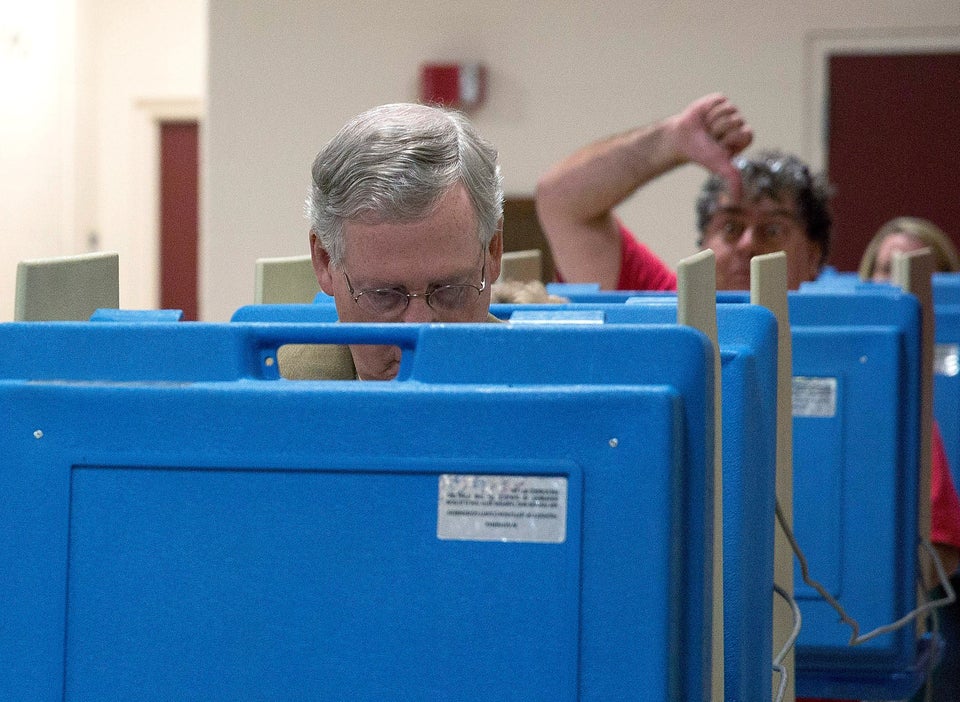 Scenes From Election Day 2014