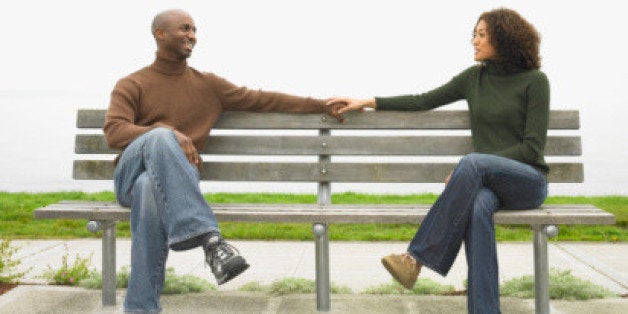 If you're interested in open relationships, polyamory or swinging, a new website could be a valuable resource for your romantic endeavors.
OpenMinded is a new website that helps users connect with other individuals who are looking for relationships outside of a traditional, monogamous commitment to another person. Marketed as a website for "open relationships, swingers, polyamorous people, and everyone in between," OpenMinded is contributing to a larger conversation surrounding the sustainability of monogamous relationships among both queer and heterosexual couples alike.
"We invite everyone to join," a representative of OpenMinded told The Huffington Post. "We have a lot of features on the site to encourage LGBTQ folks to join. There are many different gender options, and we are working to get questionnaires that will help match LGBTQ users with others and those interested in them."
A press release for the site emphasized that OpenMinded is not for finding hook-up partners and it isn't intended to help cheaters. "There are sites and groups that encourage cheating and infidelity, and this is not one of them," says Wade in the press release. "OpenMinded.com is like anti-cheating, creating an online arena fueled by honesty and acceptance, which is the foundation of open relationships."
Interested users can join OpenMinded as either an individual or couple and navigate the members already signed up for the service.
Popular in the Community