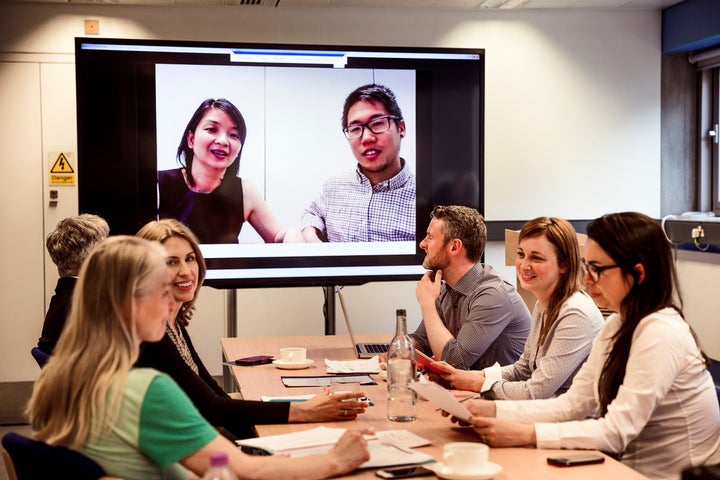 Historically, information—and access to it—has been a key instrument of power in most circles of society and business. It has been manipulated successfully by those at the top to direct and control people below them. An inverted model is now finding increasing traction where data is widely-shared, feedback actively sought, and even constructive debate welcomed. The open information flow, accompanied by more distributed responsibility, supports compelling innovation, collaboration, and responsiveness. Leaders are waking up to the powerfully positive results of these new management dynamics.
Centuries-old "command-and-control" management theories and practices relied heavily on the ability to restrict and manipulate information flow. Now, with almost ubiquitous access to data, stimulated by internet interconnectedness and powerful mobile computers, the "Information Power Pyramid" has all but collapsed. Corporate hierarchies have consequently flattened—reducing, but not eliminating, strata—as employees have unprecedented knowledge, reach, visibility, voice, and more autonomy.
Consider embracing the "open" alternative: in a data-rich world, with a culture of openness, the entire workforce could have a better, almost real-time understanding of your business operations. Workers at the customer frontline would readily share alerts about market changes and could be better empowered to respond to evolving market demands. Imagine more knowledge and solicited inputs increasing employees' sense of ownership, improving their motivation, and building a more cohesive and mutually-reinforcing organization.
I spoke with Jay Simons, President of Atlassian, about the openness that is a pervasive and core tenet of the company's culture and business strategy. He explained how openness drives all aspects of operations and interactions and is integral to their competitive advantage.
Wade: Atlassian took a major strategic decision when the company launched in 2002, embracing the concept of openness. What was the thinking behind that and how did it play out in the marketplace?
Simons: It was a profound choice for the company, leaning aggressively into the concept of openness and accessibility. We are "open by default," not just in name, but in practice. We build our products with open sharing as the default setting. Openness also extends to our sales strategy. The decision was made to sell only over the internet, direct to customers. Our software was priced very purposefully so that it could be purchased with a credit card, and the prices were published visibly—which was unheard of at the time. We also used a different pricing model, so that it was actually most affordable to smaller businesses, without the volume discounting that is typical in our industry. We care as much about selling to Fortune 500 companies as a startup in Zimbabwe. Furthermore, when new users get started, accessibility continues—customers are empowered to help themselves, enabling them to customize their own onboarding experiences.
Wade: How is this openness experienced by employees?
Simons: We have a challenge culture. It is also a culture of participation and trust. We are an open company with no B.S. and we play as a team. Altogether this means we are always encouraging critical thinking and debate, combined with constructive feedback. This is pervasive in our operational practices – for example, some teams choose to share information on large screen displays to invite feedback.
This internal openness and accessibility encourages people to join Atlassian who are deeply curious and adaptable, who are open to different experience sets and ideas. We understand that we need to be adaptable and shed old practices when they no longer serve us. When people feel free to challenge ideas from the get-go, they feel more confident and invested in the outcome. However, we don't challenge to criticize, we challenge to grow. To us, challenging isn't negative, it's positive. It allows us to find out how to make things better. We encourage employees to be themselves and engage in "acute listening" with each other, like different players in a jazz band as they improvise, promoting dynamic teamwork and collaboration.
Wade: How does technology interact with the culture and values?
Simons: For Atlassian, technology enables; values enforce. We believe that the greatest achievements happen in the "spaces between teams", when different groups or functions within an organization can openly work together. Our communication channels are open by default so that workers are connected and have visibility into what is happening across the company. These close connections and deep level of understanding of what everyone is working on are essential for building an organization of trust. The openness also has a flattening effect on the management hierarchy, which encourages every employee to contribute and feel heard.
Wade: How does Atlassian create a cohesive sense of the culture and develop relationships among the employees across multiple locations and countries.
Simons: Atlassian has been a global company from the beginning. We create rituals that bring people to together as a community. These are important for employees in the office as well as extending them to remote workers. Belonging is an essential part of the culture and we recognize that people are tribal. We have many tribes – such as functional tribes, office tribes, and special interest tribes. In fact, we created a logo for the 'remote working tribe' so it can feel almost like a physical location to establish a stronger sense of belonging. That sense of belonging also drives the way we design our products. Our tools enable a more open, empathetic, human approach to communication, so that teams can build trust and better understand one another, bringing them closer together wherever they are.
Wade: What is Kudos and what importance does it have in your culture and community?
Simons: Kudos is our internal means of recognizing each other and is built on top of our products. One employee can recognize another with a reward that can be experience-driven or have a dollar value, such as a $25 gift card, to say, 'thanks for helping me'. It's an open system and these awards are posted so everyone can see. We also are very deliberate about recognizing employees' families and the role they play in our successes. We might send a gift and letter to someone's whole family to thank them for creating the opportunity for that employee to do great work for the company. We thank them for making sacrifices that can be necessary as we understand how the impact on someone's partner and kids.
In departing from traditional practices, openness may feel uncomfortable at the beginning. Remember sharing bad news as well as good creates the possibility of inviting innovative new perspectives and solutions. Sharing responsibility further across the organization engages employees and encourages their active participation.
Furthermore, research and case studies—like Atlassian—where companies have adopted openness comprehensively show considerable benefits including significant improvements to sales, customer and employee retention, engagement, collaboration, hiring, and the bottom line. Are you open to adopting this approach to generate the responsive, cohesive organization that will allow your company to compete effectively in 2018?
Sophie is Workforce Innovator and founder of Flexcel Network. She consults to companies helping them create sustainable work environments - effectively attracting, engaging, and retaining a multigenerational, distributed and productive workforce. She speaks frequently to corporate audiences about Future-of-Work issues. Follow Sophie@ASophieWade. Read her new book Embracing Progress. Next Steps for the Future of Work.
Related
Popular in the Community