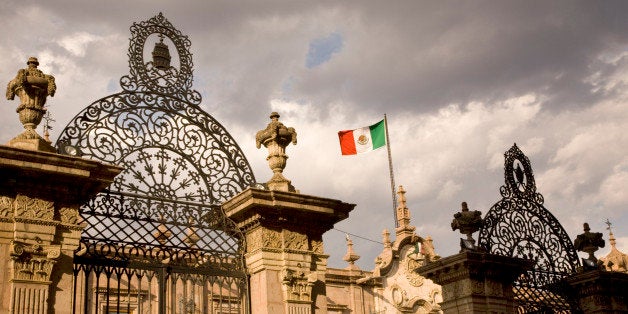 The international community faces a complex environment that requires transforming the way we govern. In that sense, 2015 marks a historic milestone, as 193 Member States of the United Nations will come together to agree on the adoption of the 2030 Agenda. With the definition of the 17 Sustainable Development Goals (SDGs), we will set an ambitious course toward a better and more inclusive world for the next 15 years.
The SDGs will be established just when governments deal with new and more defiant challenges, which require increased collaboration with multiple stakeholders to deliver innovative solutions. For that reason, cutting-edge technologies, fueled by vast amounts of data, provide an efficient platform to foster a global transformation and consolidate more responsive, collaborative and open governments.
Goal 16 seeks to promote just, peaceful and inclusive societies by ensuring access to public information, strengthening the rule of law, as well as building stronger and more accountable institutions. By doing so, we will contribute to successfully achieve the rest of the 2030 Agenda objectives.
During the 70 United Nations General Assembly, the 11 countries of the Steering Committee of the Open Government Partnership (OGP), along with civil-society leaders, will gather to acknowledge Goal 16 as a common target through a Joint Declaration: Open Government for the Implementation of the 2030 Agenda for Sustainable Development. As the Global Summit of OGP convenes this year in Mexico City, on October 28 and 29, my government will call on all 65 members to subscribe to this fundamental declaration.
The SDGs will be reached only through trustworthy, effective and inclusive institutions. This is why Mexico, as current chair of the OGP, has committed to promote citizen participation, innovative policies, transparency and accountability.
Furthermore, we have worked with a global community of key players to develop the international Open Data Charter (ODC), which sets the founding principles for a greater coherence and increased use of open data across the world. We seek to recognize the value of having timely, comprehensive, accessible, and comparable data to improve governance and citizen engagement, as well as to foster inclusive development and innovation.
As Lead Stewards of this initiative, we call on other governments to adopt these principles in order to collaborate and monitor the design and progress of policies aimed to achieve the SDGs.
Mexico has pioneered a comprehensive legal framework, enacting open data in our general law and supporting implementation through an executive order. Following this path for openness, I enacted a structural reform, granting full autonomy to our National Institute for Transparency (Instituto Nacional de Transparencia, Acceso a la Información y Protección de Datos Personales) and building the foundations for the National Transparency System -- which includes states and municipalities.
Working together, open governments and their citizens will harness the data revolution for sustainable development. It is our responsibility to strengthen the civic space, enhance dialogue, and provide access to quality data, as they are essential building blocks that will ensure peaceful, just and inclusive societies.
This post is part of a series produced by The Huffington Post, "What's Working: Sustainable Development Goals," in conjunction with the United Nations' Sustainable Development Goals (SDGs). The proposed set of milestones will be the subject of discussion at the UN General Assembly meeting on Sept. 25-27, 2015 in New York. The goals, which will replace the UN's Millennium Development Goals (2000-2015), cover 17 key areas of development -- including poverty, hunger, health, education, and gender equality, among many others. As part of The Huffington Post's commitment to solutions-oriented journalism, this What's Working SDG blog series will focus on one goal every weekday in September. This post addresses Goal 16.
Popular in the Community