Let's start with some free association. Topic? Opera singers. Go.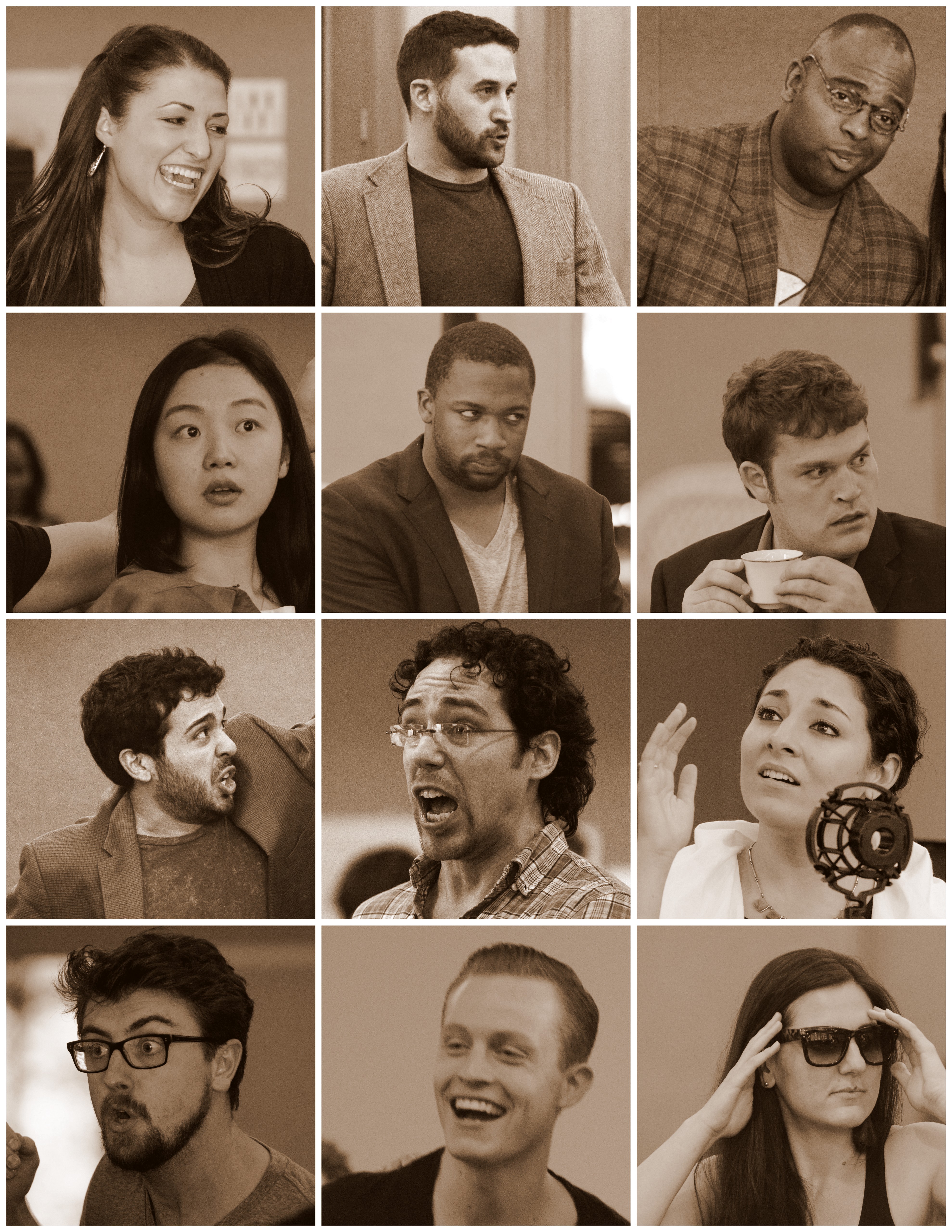 Diva. Egotistical. Self-centered. Larger-than-life. High maintenance. High strung. Rude.
We are currently producing an opera with 12 soloists. As our director said, that's at least eight or nine more than any opera needs.
These young professionals have the headiest pedigrees you can imagine. They're rising stars from the Met, Chicago Lyric Opera, San Francisco Opera, Houston Grand Opera, LA Opera and Washington National Opera. They trained at the most competitive schools in our business. They are used to being the star of the show. They have large personalities, strong constitutions, big ideas and endless energy.
You'd be forgiven for thinking that the diva behavior resulting from this many singers would be toxic. And you'd be wrong.
You might also think that putting all of them together would result in an out-of-control All Star game, with the operatic equivalent of ball hogging. Not the case.
The stereotypes don't always apply. These folks yield the spotlight to one another, actually listen to their colleagues onstage (the equivalent of a beautiful assist), and genuinely root for one another. Even in the face of a devilishly difficult assignment (really, Rossini? that many notes in that short a time?), crowded dressing rooms, and a dense tech week schedule, the teamwork is visible.
The naysayers maintain that it's because these performers are still young; that they haven't developed their diva/divo arsenal. But the truth is that teamwork is the norm. All over the world, talented people in spotlights of all sorts are setting aside selfish concerns for the greater good. To allow old stereotypes of arrogant behavior to overshadow that truth is unfair. I love a good diva story as much as the next guy. But most of them are just that: stories.
Calling all HuffPost superfans!
Sign up for membership to become a founding member and help shape HuffPost's next chapter