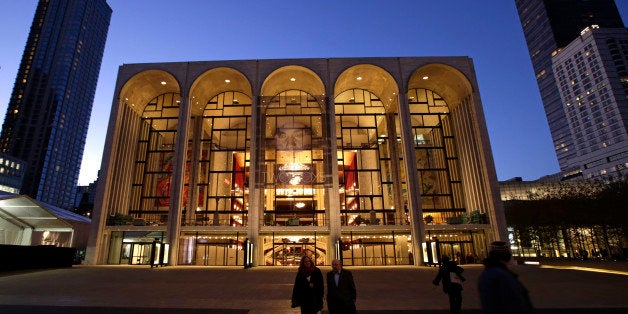 This year fifteen hundred competitors sang their hearts out in front of a table of judges for the chance to be launched into stardom. But they weren't singing pop ballads to get on television screens -- they were singing opera arias for a chance to compete on stage at the Metropolitan Opera.
The Metropolitan Opera National Council Auditions have been a tradition since the 1930s and are designed to find budding opera stars in their formative years.
"[Winning the National Council Auditions] was a direct link to starting my career," famed soprano Angela Meade told The Huffington Post.
Before the auditions, Meade was a student at the Academy of Vocal Arts in Philadelphia. But months after winning the 2007 Auditions, the Met asked Meade to be the understudy to Elvira in Verdi's "Ernani," an impressive role for any established or emerging star. When the principal soprano fell ill, Meade was called in with 24 hours' notice to make her premiere, which launched her into the spotlight. It was a dramatic professional debut singers dream of: a lead role at the Metropolitan Opera.
Meade will be back as Elvira at the Met later this month, though under much different circumstances. Since her debut, Meade has become a veritable star, dominating operas around the world and coming back to the Met several times with great success.
In between performances of "Ernani," Meade will be hosting the National Council Grand Finals Concert onstage at the Met on Mar. 22.
"It comes full circle [hosting] -- to stand out there in a different capacity to watch the young people do what I was doing a few years ago," Meade told HuffPost.
The auditions consist of four rounds, starting with district and regional. From 1,500 competitors, the singers are whittled down to around 20 semifinalists (the number changes depending on that year's talent). Like "American Idol's" "you're going to Hollywood!" National Council singers are hoping to hear that they'll be going to New York for the semifinals.
The semifinals are held at the Met, in a concert closed to the public. On Mar. 15 of this year, 17 semifinalists will be competing. From there, seven judges narrow the competition down by about half.
The competition culminates with the National Council Grand Finals Concert onstage at the Met, with the full Met Opera Orchestra. This year, Maestro Fabio Luisi will be conducting on Mar. 22. Tickets are on sale to the general public. A different set of seven judges will determine around five winners, announced that day to the audience -- with the competitors waiting breathlessly backstage to hear if their name will be called.
"The waiting is the hardest part for sure," Meade said. "I definitely feel for them."
The Grand Winners get $15,000. Finalists receive $5,000 and semi-finalists get $1,500.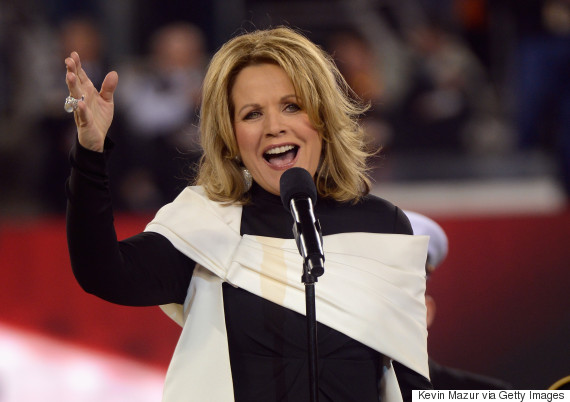 Renée Fleming singing the National Anthem at the 2014 Super Bowl
Competitors do not have to be established singers to win. The auditions are open for all operatic singers between twenty and thirty years old. There are no degree requirements -- singers just need to have five arias prepared in a variety of languages and styles and pay a $30 application fee.
Before she became a household name, Renée Fleming was a Met Opera Audition winner in 1988. Current stars like Eric Owens, Susan Graham, Deborah Voigt, Sondra Radvanovsky and Lawrence Brownlee were also audition winners, as were icons like Jessye Norman, Grace Bumbry, Teresa Stratas and Kathleen Battle.
"We're looking for really great talents that we can scout," Gayletha Nichols, director of the National Council Auditions, told HuffPost.
Even those who don't win can benefit from competing -- remember, Jennifer Hudson didn't win "American Idol," but we still remember her.
"Singers have the opportunity to be heard," Nichols told HuffPost. Many of the competitors are in school at the undergraduate or graduate level. The judges at each level of competition are in the opera profession, from artistic administrators to coaches, conductors, singers and stage directors.
"A huge part of what our competitions is, is the opportunity for every singer at the end of the audition day to speak with the judges individually," Nichols said. Judges will make suggestions and give singers valuable feedback. Judges have also helped usher competitors into summer apprenticeships and scholarships.
"Our goal is to be helpful," Nichols said.
On top of the judges, there is an open audience at the regional and district level, so it's not uncommon to find scouts from graduate programs and opera companies lurking in the competitions' darkened theaters. Although the semifinal round at the Met is closed to the public, Nichols invites about 300 opera professionals who can help train, finance and hire the young competitors.
And there's always a chance a film crew will show up. The 2007 National Council Auditions, which Meade competed in, was filmed for a documentary, aptly titled "The Audition." The behind-the-scenes footage from the semifinals and finals is full of tension, rivalries, memorable personalities and striking talent -- not unlike the snippets of off-stage drama you'd find on "American Idol."
Meade is mostly absent from the film -- she told HuffPost she purposefully avoided doing interviews to focus on the competition (with a subtle hint of "I wasn't there to make friends"). But you can see her singing a beautiful "Casta diva," a knock-out aria from Bellini's "Norma."
"Everyone thought I was nuts," Meade told HuffPost about her decision to sing the aria. But the gamble paid off. "Don't try to necessarily sing what everyone else is singing because you think that's what you're supposed to do," she said when asked what advice she would give competitors.
"Go out there and sing what you sing best," Meade said. "Show the people who are listening to you what it is about you that makes you special. What is it about you that makes you hirable. What is it about you that makes them stand up and take notice."
"We're looking for really big vocal talents who are budding artists, who have artistry, and from whom we get the impression that they already have something to say with their gift," Nichols told HuffPost. Though of course the judges are paying attention to the artistic skill, "what we're really excited about is the thrilling sound that some of these young singers make and what they have to communicate.
"When someone has that artistic aptitude, you hear it right away, and you see it, and you feel it. That's an exciting thing."
Related
Before You Go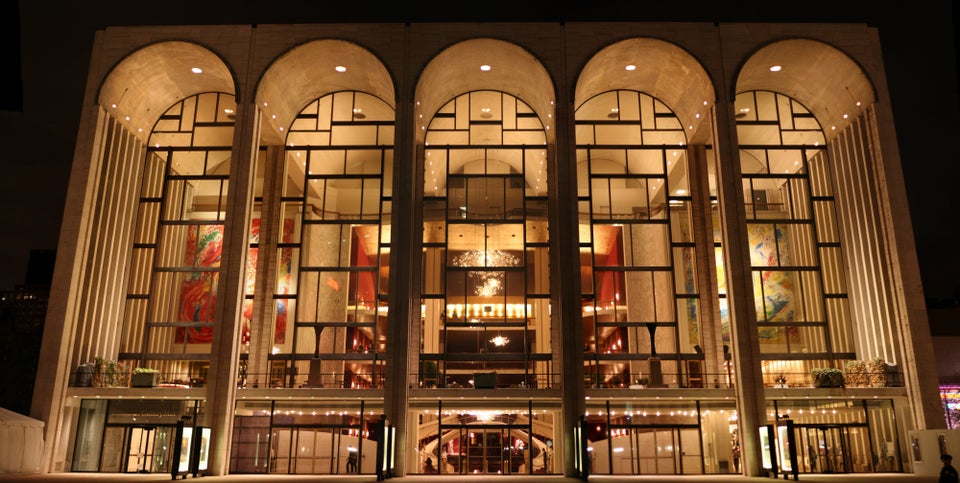 America's Top Opera Companies
Popular in the Community