Teachers, students, businessmen and tourists were nabbed in a weeklong operation targeting child sex predators in Florida.
Fifty suspects were rounded up in "Operation Cardea" -- named after the Roman goddess who protected homes -- which ended on Monday, WKMG reports. Officers posed as teens or parents willing to sell their children online and lured the suspects to a posh home in Oviedo, about 20 miles from Orlando.
Footage released by authorities shows the men being thrown against a wall at the home before their arrests. At least one suspect led police on a foot chase in the front yard before he was taken down.
One of the men was a Florida high school English teacher who allegedly arrived at the decoy home with condoms in his pocket, expecting to have sex with a 14-year-old girl, Fox 40 reports. He reportedly sent photos to undercover agents before showing up and noted that he had a lot to lose if caught.
All of the suspects were charged with traveling to meet a minor for sex and soliciting a minor for sex. If released on bond, they will be prohibited from having contact with children.
The multi-agency investigation was spearheaded by the Seminole County Sheriff's office.
Before You Go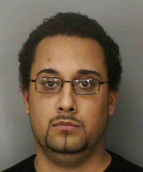 Prostitution Bust
Popular in the Community