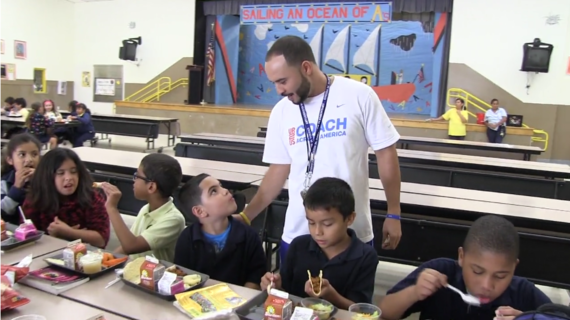 With the recent attention to the allegations that the Pentagon paid professional sports franchises to stage patriotism events, it's time to discuss two teams that have it right. Two years ago, Pat Riley and the Miami Heat made a commitment to veterans that is groundbreaking both from a professional team perspective as well as for its consequences for youth sports. They supported the launch of Operation Coach, a national program by Up2Us Sports. in which returning veterans are hired and trained to be youth sports coaches specifically serving at-risk youth.
The concept is groundbreaking because it puts veterans in the fast lane immediately upon their return home. Veterans are able to draw on their teamwork, leadership and discipline skills as well as their physical training to make a difference as role models in their hometown communities. They are also able to use the coaching experience to ease what is often a difficult transition from military to civilian life.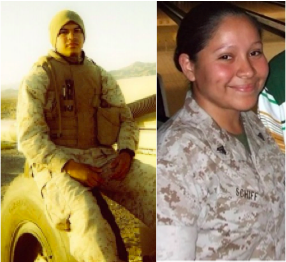 Meet Jacinto and Ruby, two Marines who recently served several tours of duty in Iraq and Afghanistan. Both were also children of migrant farm workers in the Homestead area of Florida. Upon returning home, they signed up for Operation Coach to spend a year of service inspiring youth in the same migrant community that they grew up in. As coaches and role models, they translate the skills they learned in the military to skills that help children face the challenges of poverty and broken homes that are common in Homestead, which is one of the most under-served areas of Miami-Dade County. Local kids look up to Coach Jacinto and Coach Ruby because they understand their community, the often-traumatic challenges they face, and the power of teamwork to buffer them from failure.
The Miami Heat launched Operation Coach in 2014 by supporting the salaries of eight veterans in South Florida and by recognizing these veterans and their accomplishments at local Heat games. Since then, other teams like the Philadelphia 76ers have joined in support for the program in Philadelphia this coming year. The program has also gained support from the Laureus USA Foundation, Mercedes-Benz USA, ESPN, and the Josh and Marjorie Harris Foundation.
Allegations that military spending might have been misused by professional sports only highlights the need to double down on our investments that translate into real impact on the lives of our military heroes. Seeing that impact in the smiles of several hundred children served by veteran coaches demonstrates that the greatest impact of our military and their training is not simply confined to their activities abroad. Bring them home and give them roles as coaches to inspire the next generation of Americans that can overcome the odds and be heroes too.
Calling all HuffPost superfans!
Sign up for membership to become a founding member and help shape HuffPost's next chapter