 A federal grand jury has charged 16 defendants with running an Oxycontin trafficking operation in Southern California in a superseding indictment announced Tuesday.
Mike Mikaelian and Anjelika Sanamian, owners of the Los Angeles clinic Lake Medical Group, allegedly worked with physicians and pharmacists to fraudulently obtain Oxycontin pills essentially for free from Medicare and Medi-Cal, Thom Mrozek, public affairs officer for the U.S. Attorney's Office, told The Huffington Post. According to an ongoing federal investigation called Operation Dirty Lake, the group then sold over a million Oxycontin pills for about $25 a pill on the street.
Fifteen defendants have all been arraigned and have pleaded not guilty since Oct. 5, including four new defendants added to the new indictment. They are ordered to stand trial in November. One defendant is a fugitive.
The Lake Medical Group allegedly used recruiters, or "cappers," who brought Medicare and Medi-Cal patients to the clinic in exchange for cash or other rewards. The paid patients were then seen by physicians based at Lake Medical Group, who would prescribe a high dosage of Oxycontin and order unnecessary tests to help justify the prescription. "Runners" then took the paid patients to pharmacies, where the patients then handed off the pills to be sold on the street.
"The problem here is that we have people that are exploiting a new program under Medicare," Mrozek told HuffPost. Mrozek was referring to Medicare's Part D program, which began in 2006 and extends prescription drug coverage to "everyone with Medicare, regardless of income, health status, or prescription drug usage," according to Medicare's web site.
Federal investigators allege that Lake Medical Group fraudulently billed Medicare approximately $4.6 million and Medi-Cal approximately $1.6 million over the course of its 18 months in operation from 2008 to 2010.
To cover up the millions of dollars in profit they made, some of the defendants avoided bank reporting requirements by making cash deposits in amounts of $10,000 or less, while others spent their proceeds gambling at casinos or purchasing cars, jewelry or more Oxycontin, investigators say.
A significant number of the prescriptions were filled at Southland pharmacies owned and operated by Arcadia pharmacist Theodore Yoon, 68, according to the indictment. Other defendants include:
Phic Lim, 44, a pharmacist of Pasadena
Theana Khou, 40, of Pasadena and co-owner of the Huntington Pharmacy in San Marino
Matthew Cho, 48, a pharmacist of Irvine
Perry Tan Nguyen, 54, of Huntington Beach and owner of St. Paul's Pharmacy in Huntington Park
Elizabeth Duc Tran, 47, of Fountain Valley and owner of Mission Pharmacy in Panorama City and Fountain Valley
The Operation Dirty Lake investigation began in 2009 after the Bureau of Medi-Cal Fraud contacted the Department of Justice and Drug Enforcement Agency.
This week's superseding indictment comes a week after another fatal heroin overdose in what is being called a heroin epidemic among young people in Southern California. Many young heroin users started with prescription pills, such as Oxycontin.
"When they can't afford the cost of these pills or they're looking for an increased high, they're moving over to heroin," said Sarah Pullen, special agent for the DEA who worked on Operation Dirty Lake. "So we are seeing this whole new increase of heroin abuse that you can directly attribute to prescription drug abuse."
Investigators say they are as of yet unsure who exactly was illegally buying Oxycontin from the Lake Medical Group. But the demand for recreational use of the drug is present across all segments of society, Pullen told HuffPost.
"This is not just a suburban problem or an inner-city problem or a problem of a certain demographic," she said. "It's an across-the-board problem across the country."
Before You Go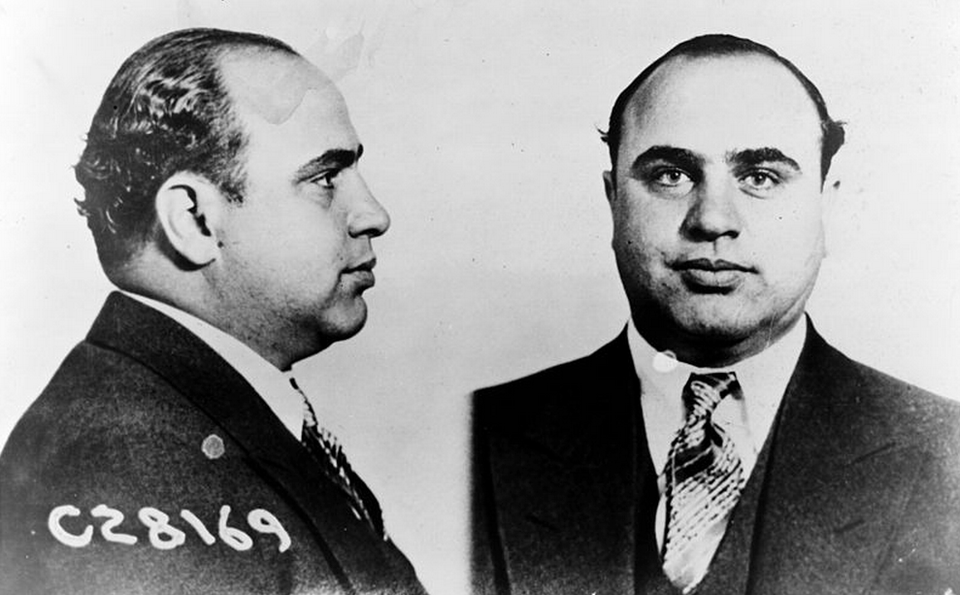 Richest Drug Lords Of All Time
Popular in the Community