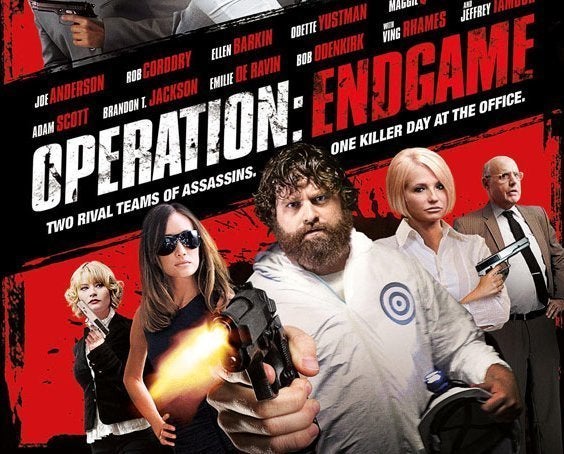 It's pretty rare for a movie with this many stars to go straight to DVD, but after playing in only a handful of theaters, Operation: Endgame will do just that.
Directed by Fouad Mikati and starring Joe Anderson, Rob Corddry, Ellen Barkin, Odette Yustman, Zach Galifianakis, Emilie de Ravin, Maggie Q, Adam Scott, Brandon T. Jackson, Beth Grant, Bob Oedenkirk, Michael Hitchcock, Ving Rhames, and Jeffrey Tambor, the trailer for Operation: Endgame, which is a comedy-action flick, was just released--and it's definitely not safe for your children to watch. (Mostly due to large amounts of profanity.)
The movie is about a war between rival government spy cells after their boss is assassinated. The DVD and BlueRay release date is set for July 27, 2010.
WATCH: (RED BAND TRAILER)
WATCH: (GREEN BAND TRAILER)
Popular in the Community