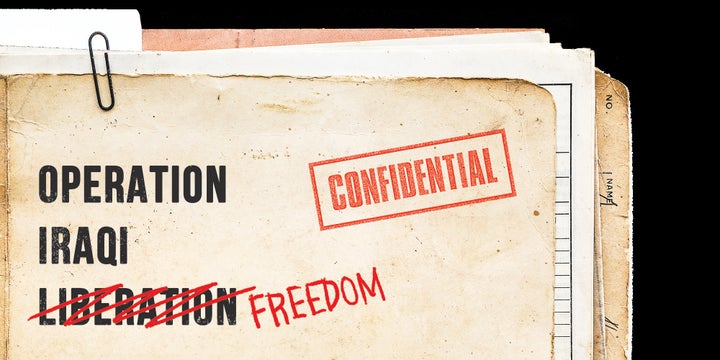 When it comes to the 2003 U.S. invasion of Iraq, rumors have circulated since the early months of the conflict that Washington's original name for the war was "Operation Iraqi Liberation." After the war's architects realized that name produced the embarrassing acronym "OIL," they quickly changed the official title to "Operation Iraqi Freedom."
In reality, however, there is no public record of Operation Iraqi Liberation as the official U.S. label, and no evidence that it was ever seriously considered.
So, how did this story start?
The OIL Myth
The story of "Operation Iraqi Liberation" is mild enough to be believable. It also neatly fits two prominent antiwar narratives: that the invasion was primarily aimed at capturing Iraq's oil reserves, and that George W. Bush's administration was full of morons.
Perhaps because it sounds plausible, the "OIL" story doesn't just live in YouTube conspiracy videos and on internet message boards. It has appeared in articles in major newspapers and books on the Iraq war, and over the years has popped up in letters to the editor columns. But the story is always unsourced or attributed to anonymous military historians. It has a friend-of-a-friend-told-me quality any time it's mentioned.
The anecdote appeared as early as August 2003, just months after the start of the conflict. An Aug. 13 Washington Post article covering a series of U.S. military raids in Iraq called "Operation Ivy Lightning" notes that mission's regrettable "OIL" acronym, and mentions rumors that military officials earlier that year avoided naming the war Operation Iraqi Liberation.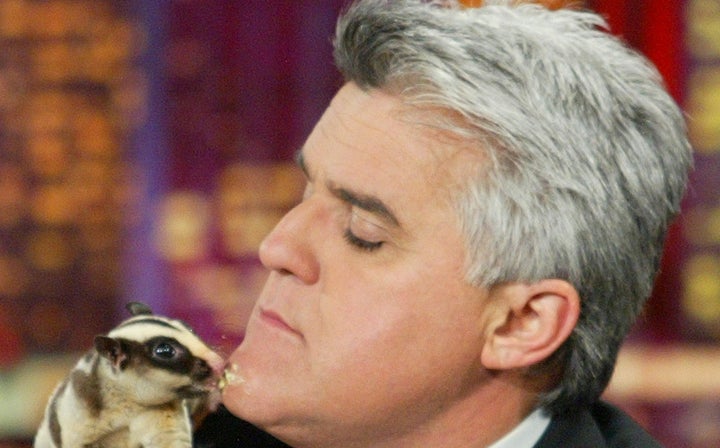 The Likeliest Explanation
On the afternoon of March 24, just days after the U.S launched a barrage of missiles at Baghdad to kick off the war, White House press secretary Ari Fleischer held a briefing with the media.
Fleischer gave a report on the president's day and his phone calls with foreign leaders. But a few sentences into his briefing, he stumbled on the name of the war, and said "Operation Iraqi, uh, Liberation."
Which brings us to Jay Leno.
One day after Fleischer botched the war's name, Leno taped the 51st episode of his 11th season as host of "The Tonight Show," the top-rated program on late-night television that year. His guests that night included Hillary Swank, Chris Rock and musician Sean Paul.
Like every late-night host at the time, Leno's opening monologues were a deluge of Iraq war jokes. Many of these from the March 25 show involved cringeworthy puns ― "You think right about now, Saddam Hussein is suffering from Iraq-tile dysfunction?" ― and topical references ― "Not only do we have the Iraqis on the run, but late today, two of the Dixie Chicks surrendered."
"In more serious news, the war continues in Iraq. They're calling it 'Operation Iraqi Freedom.' They were going to call it 'Operation Iraqi Liberation,' then they realized, uh-oh, that spells 'OIL.'"
Given the show's references to daily events in Iraq, it's likely Leno's writers were watching Fleischer's briefings, or at least seeing news reports about them. A Leno joke from April 3 even mentions Fleischer by name, according to a database of late-night jokes about the Iraq war compiled by Michel M. Haigh and Aaron Heresco for a study published in Mass Communication and Society Journal.
The "OIL" joke was popular, or obvious enough that it was soon repeated outside of late-night television. When New York Times columnist Nicholas Kristof held a contest in November 2003 to find a better name for Operation Iraqi Freedom, a number of the 4,000 entries he received included the suggestion of Operation Iraqi Liberation.
A representative for Fleischer did not respond to multiple HuffPost requests for clarification on why the former press secretary might have used the name, which he repeated during a briefing on April 1, 2003. Jay Leno's publicist did not respond to HuffPost's request for comment.
The Case Against The OIL Story
It's impossible to definitively say if Leno and Fleischer are the source of the "OIL" story, but what is certain is that the war was never officially named Operation Iraqi Liberation. There's also no apparent documentation that suggests "OIL" was ever a real contender in the naming process, if it was brought up at all.
Naming a military operation is a convoluted process. United States Central Command officials propose possible titles, in accordance with restrictions laid out in the manual for the military's "Code Word, Nickname, and Exercise Term System." The Joint Chiefs of Staff then selects a name, which is sent to the secretary of defense for approval.
The George W. Bush administration announced the Iraq war's official title, "Operation Iraqi Freedom" on March 20, 2003, according to a Scripps Howard News Service article published the same day. The operation had no individual title before that, but fell under the umbrella of the 2001 invasion of Afghanistan ― "Operation Enduring Freedom."
The U.S. Army War College has no record of the name "Operation Iraqi Liberation" in any of its literature, including an upcoming U.S. Army Operation Iraqi Freedom study group history of the war, according to an official there.
"I would not be surprised if that Liberation name got thrown around when the operational name was being discussed in D.C., but I cannot find any reference it was ever seriously considered," said Conrad Crane, chief of historical services for the Army Heritage and Education Center in Carlisle, Pennsylvania.
The Joint Chiefs issued an even stronger denial.
"There is no record on the Joint Staff of any other name used or considered for 'Operation Iraqi Freedom,'" said Richard R. Osial, spokesman for the Joint Chiefs.
Several other military historians and Iraq war experts contacted by HuffPost all either said they were unaware of the "Liberation" story, or had heard it but never saw any proof.
Related