The D-Tales was privileged to provide a deserving military couple, this Veterans Day, to honor their love and service.
The D-Tales organized a group of local wedding professionals and vendors to donate 100% of their services and products to the couple for THEIR service. While we recognize their service is far beyond the monetary value of the wedding, the goal was to give a deserving couple a wedding of their dreams, a memory that they can cherish forever.

Let me introduce you to our groom -- Larry Mainor.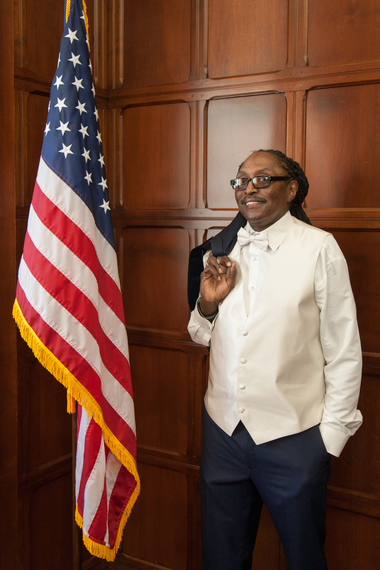 Larry, a Vietnam era veteran, left the armed forces and he spent 30 years getting high on crack and sleeping in cars, under bridges, behind restaurants and even in the woods. Now, he finally has a roof over his head and his own bed to sleep in.
Mainor is one of hundreds of homeless veterans and other chronically homeless people being helped by getting people off the streets and in permanent housing, that for years has struggled to keep people off the streets.
"I just got sick and tired of living a life of drugs and alcohol," Mainor said. "I saw my friend get shot and lay in the streets and die. That's not how I want to leave this world."
One day, Larry signed up for Atlanta Technical College's culinary arts program to get an education in catering and cuisine, looking forward to a new and successful life and career. Little did he know that he would meet the woman of his dreams, his life partner.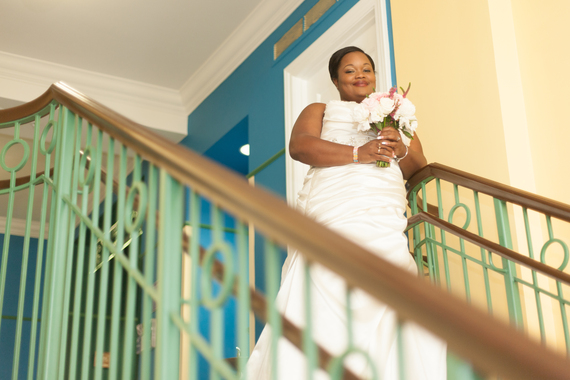 It was Veterans Day when Nikita caught his eye. He mustered up the courage to exchange numbers and it was love at first sight. Sadly Nikita developed health issues. "My disability started one day when I woke up one morning with the worst back pain ever. Found put on had bulging disc, arthritis and a split disc. I suffer with depression and anxiety. I am also a fibromyalgia patient. I had to stop working in January 2012." What a beautiful bride.
"Instead of me trying to find some drugs and alcohol when I wake up in the morning-time, I can think about the positive things in life," Mainor said. "It tells me that Larry is somebody now. It tells me that the last six years of trying to live a normal life is paying off. I give back by giving to those veterans and homeless in need. Spreading the message of love, hope and inspiration. Letting them know there is hope and now I can tell them miracles happen. Thank you for blessing us." The two are now making plans to open a bakery and catering business.
Larry and Nikita were overwhelmed and beyond excited that they were chosen as the couple for Operation Love Story. As Veteran's Day is the day they met, it was also the day they intended to go to the courthouse to get married. Larry was so excited that he could surprise his fiancé with the wedding of her dreams. "There was just no way I could give her a wedding she deserves"
This has been an outpouring of love by the wedding industry professional from the Orlando area. I would like to thank the following companies for their donations.
Popular in the Community