Effective next week, my officers will have a quota for tickets....at least one per shift. We are going to be profiling, too. We will target a specific group, with the express purpose of writing as many tickets as possible. I am strongly encouraging my officers to write as many as they can, every shift, every day...it is called operation Safe Summer...
Officers are targeting kids 12 and under. If a cop spots a child wearing a bike helmet while riding, that suspect will be stopped and issued a ticket. And what is that ticket good for? One free ice cream cone from Franks Drive-in.
Since the program started on June 3rd, officers have already ticketed kids guilty of riding safely, FOX8 reports. Chief Oliver had instituted a similar initiative a few years back, so families were looking forward to its return. One mom told the news station that her children were actually waiting outside to be ticketed -- and luckily, they got caught.
Another dad, TK Schoney, posted a photo of his kids, who were stopped and ticketed, on the Brimfield Police Department's Facebook page.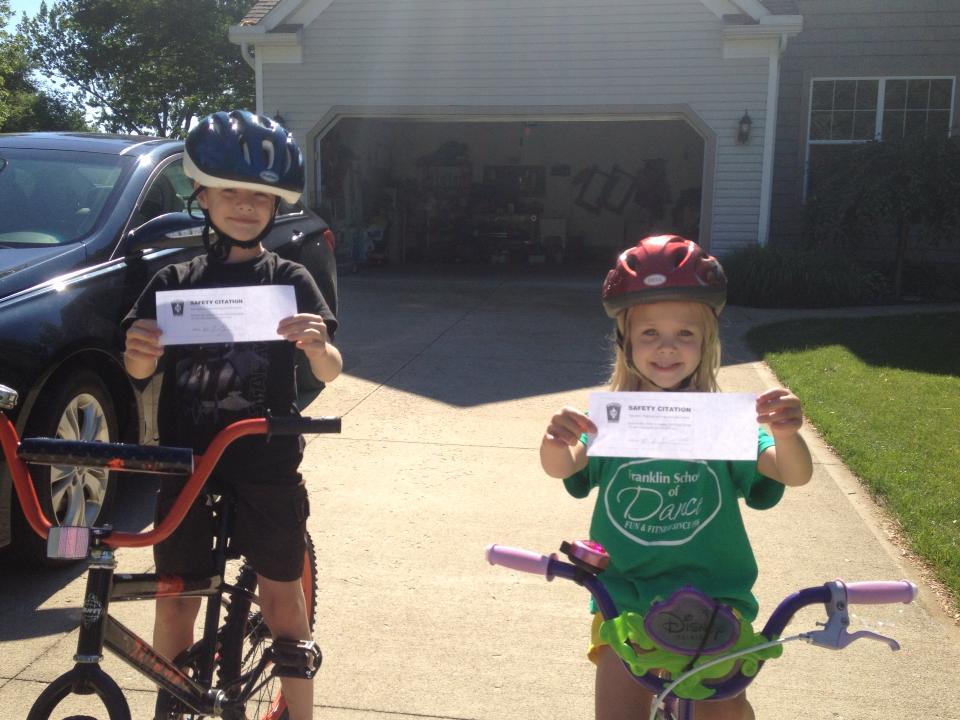 Franks Drive-In announced on their Facebook page that they will also accept tickets written to kids for "any act of kindness" and will reward them with free ice cream.
Oh, hey, BRB while we move to Brimfield, Ohio.