What do we know about Noura Hussein?
The 19-year-old Sudanese woman is currently on death row in Omdurman, Sudan, for killing a man in self-defense. She was convicted of murdering her husband, who raped her on their "honeymoon."
When she was 16, Noura's family attempted to force her to marry a man, despite the fact that Islam prohibits marriage without consent. Refusing the marriage, she ran 155 miles away from her family home to a town called Sennar. She lived with her aunt for three years, determined to complete her high school education and with her eyes on further studies. In 2017, she received word that the wedding plans had been cancelled and that she was safe to return home.
It was a cruel trick. On her return, Noura found the wedding ceremony underway and was given away to the same groom she had rejected three years earlier.
Defiant, Noura refused to consummate the wedding for a number of days. Her husband became increasingly aggressive, and before the week was over, forced himself onto his teenage wife. With the help of his two brothers and a cousin who held her down, her husband raped her.
When he returned the next day to attempt to rape her again, Noura escaped to the kitchen and grabbed a knife. In the altercation that followed, the man sustained fatal knife wounds. Noura went to her family; they disowned her and turned her over to the police. She was held in Omdurman jail until April 29, 2018, when she was found guilty of premeditated murder. On May 10, the man's family was offered a choice: either accept monetary compensation for the injury caused, or the death penalty. The family chose to sentence Noura to death. Noura's legal team has until May 25 to submit an appeal.
After the verdict was announced, members of the Sudanese community, at home and abroad, called for mercy. Grassroots activists have been collecting signatures on a petition in an effort to pressure the Sudanese government to intervene. The #JusticeForNoura campaign has collected almost 800,000 signatures and support from the likes of supermodel Naomi Campbell.
Since Noura's sentence was handed down on May 10, broader international pressure has also mounted. Several U.N. groups, including U.N. Women, UNFPA and the U.N. Office of the Special Adviser on Africa appealed for clemency in the case. The U.N. human rights office said that it has become 'increasingly concerned for the teen's safety, that of her lawyer and other supporters' and argued that imposing the death penalty in Noura's case despite clear evidence of self-defense would constitute an arbitrary killing. Amnesty International has also gotten involved, collecting letters from people around the world asking for Noura's release. Over 150,000 letters have reportedly been sent to Sudan's Ministry of Justice.
"Many have asked if the petitions and noise will make any difference. There is precedence that the international pressure will help."
Many have asked if the petitions and noise will make any difference. There is precedence that the international pressure will help: In 2014, a Christian Sudanese woman, Meriam Ibrahim, was spared execution after international outrage at the sentence. Stories like this are what keep campaigners going. With intimidation and societal pushback from the Sudanese National Intelligence Security Services (NISS), which banned the lead attorney, Adil Mohamed Al-Imam, from appearing in a press conference, it is incumbent on the global community to highlight these cases and amplify the voices of those calling for justice.
Noura's story is heartbreaking, but sadly it is not wholly uncommon. What is unusual about her story, as other activists have pointed out, is that Noura fought back. In Sudan, almost one in three women are married before they turn 18, and marital rape is not yet illegal. Noura's story is one of personal courage and conviction, and an opportunity to shine a spotlight once more on the fight to eradicate child marriage, forced marriage and marital rape.
Among the activists and campaigners working on the #JusticeForNoura campaign, there is hope that the case will change things beyond Noura's individual situation. The window for those changes can rapidly evaporate, however, if the international spotlight moves on before Noura's death penalty sentence is lifted.
Noura's case speaks to the strict gender roles and expectations placed on Sudanese women and reflects the tension between individual courageous acts and a system that is not set up for substantive equality. Despite relatively high levels of representation in parliament, Sudan is one of a handful of countries still not party to the Convention on the Elimination of All Forms of Discrimination against Women (CEDAW). The deeply patriarchal society is also governed by a pluralistic legal system, which uses a protectionist approach toward women in society, rather than the transformative approach advocated by Muslim women's rights groups like Musawah.
A simplistic reading of the situation might reflect on the horrific nature of Noura's case and assign blame to Sudanese society, the nation's socioeconomics or perhaps even Islam. However, the societal conditions and norms that have allowed this sequence of events to occur are not unique, and in fact, even developed nations are not all signatories to CEDAW. Violence against women can be traced to a root cause: gender inequality. Where women are not politically, culturally and economically equal to men, they will be subject to gendered violence, regardless of their faith, race or nationality. Fighting for Noura means fighting for a global society where women and children live free from all forms of violence and have meaningful decision-making power; where they are full participants in society, family and state.
This is not a case of Noura, or women like her, needing to be "saved" from Islam. This is about supporting the women who are fighting back, using whatever tools they have at their disposal. In the West, discussions about the religion in Muslim-majority countries are wont to decry Islam itself, but that has not been Noura's wish, nor the wish of any of the activists on the campaign. In fact, Sudanese women ― domestically and in the diaspora ― have taken pains to articulate that forced marriage and sexual assault are prevalent in Sudanese society, but that culturally and based on Islam, these norms need to be shifted.
Noura's campaign succeeded in raising awareness in part because it has been driven by Sudanese women who understand Sudanese culture. Recognizing that our challenges stem from the same original oppression ― gender inequality ― means that we must not speak on behalf of other women, but amplify and stand in solidarity with those who are already speaking.
Yassmin Abdel-Magied is a mechanical engineer, social advocate, author and broadcaster and the founder of the non-profit organization Youth Without Borders.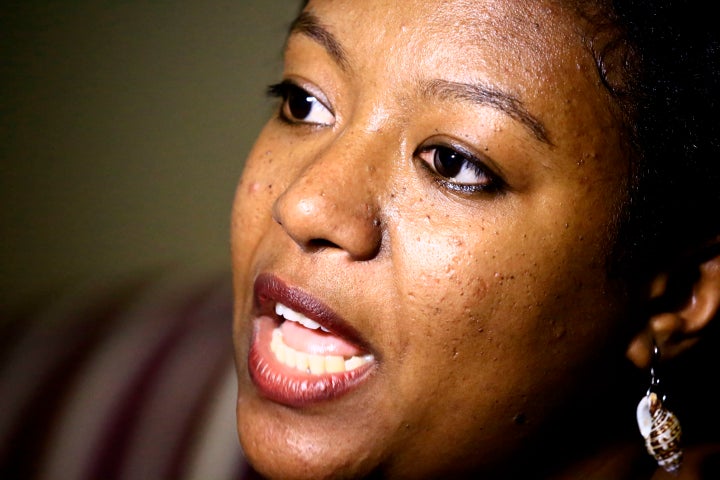 Popular in the Community