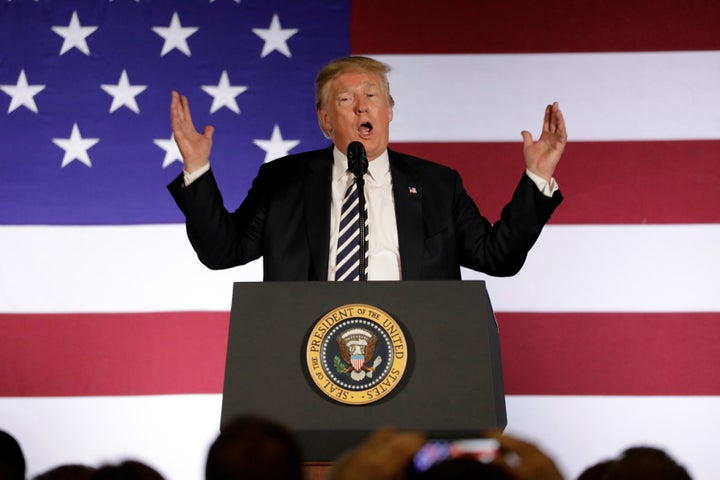 Donald Trump has come for America's soul, just as surely as the Confederacy did when it fired on Fort Sumter in South Carolina in 1861. Barbara Bush knew it. Aretha Franklin knew it. And John McCain certainly knew it. As David Frum noted, the Arizona senator "staged his death like the final act of Shakespeare's 'Richard III,' every legitimate force in the state, living and dead, combined against the wicked king." The result was, perhaps, unprecedented: three funerals and no president.
Trump's regime is not only defined by his personal coarseness, crudity and lack of basic etiquette and civility.  It's defined by its cruelty and pettiness, by playing to the nation's darker angels and tearing at the heart of American ideals.
Policy after policy, pronouncement after pronouncement directly attack our ideals as "a nation of immigrants," a country where "we hold these truths to be self-evident," and are a "nation of laws." Those societal aspirations are essential to American identity. A nation fighting, striving, debating, voting and arguing to be better than it is ― to be more humane and more just than it has ever been.
That striving, that hope is American.  And Trump has done everything in his power to claw that aspiration out of the nation's soul.
Hope is American. And Trump has done everything in his power to claw that aspiration out of the nation's soul.
Nor is it just the trillion-dollar-plus tax cut for the wealthy, the continued assault on the Affordable Care Act and its protections for those with pre-existing medical conditions ― the lack of which could be lethal for up to 130 million Americans ― or even the revocation of a two percent cost-of-living adjustment for federal employees.
It is the structure that Trump has erected to destroy this nation's hope.
In 2017, then-Secretary of State Rex Tillerson removed democracy and human rights from the goals of U.S. foreign policy. When he departed from the post earlier this year, he left successor Mike Pompeo with more than 70 openings at the ambassador and assistant secretary and undersecretary levels, creating "a vacuum" that is filled by Trump's embrace of dictators and distancing from Western democracies.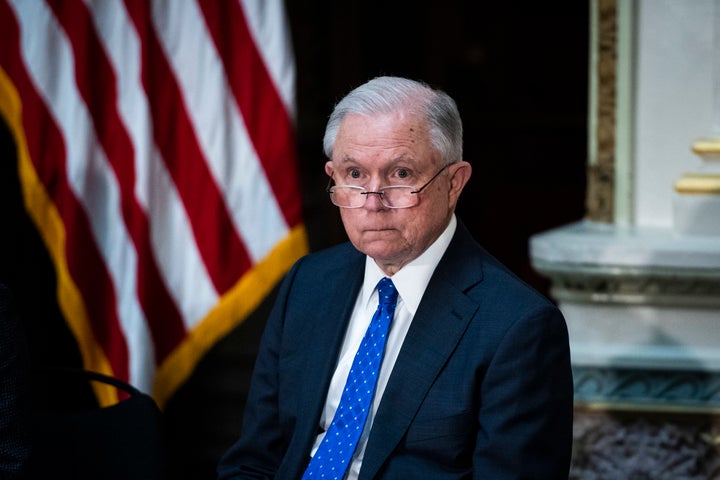 Stripped of its aspirations, America becomes no more than a Pandora's Box where racism, greed, cruelty, xenophobia, homophobia, misogyny and hypocrisy become the only gifts this nation brings to its people and the world.
This is the structure that Trump has erected to destroy this nation's hope.
There has always been a yawning chasm between the nation's lofty ideals and its brutal reality ― chattel slavery, the Trail of Tears, Jim Crow laws, the eugenics-based National Origins Act of 1924 and the internment of Japanese-Americans during World War II ― make that clear. Yet the nation's long-stated aspirations for equality and democracy have been the battlefields where African Americans, women, immigrants, the LGBTQ community and others fought for their inherent rights and for the soul of this nation.
Remove those battlefields and there is no "we the people." There is no "land of the free." There is no hope. There is nothing left but those who must "bow down."
Carol Anderson is the Charles Howard Candler professor of African American studies at Emory University in Georgia and the author of White Rage: The Unspoken Truth of Our Racial Divide, and the forthcoming One Person, No Vote: How Voter Suppression is Destroying Our Democracy.
Calling all HuffPost superfans!
Sign up for membership to become a founding member and help shape HuffPost's next chapter