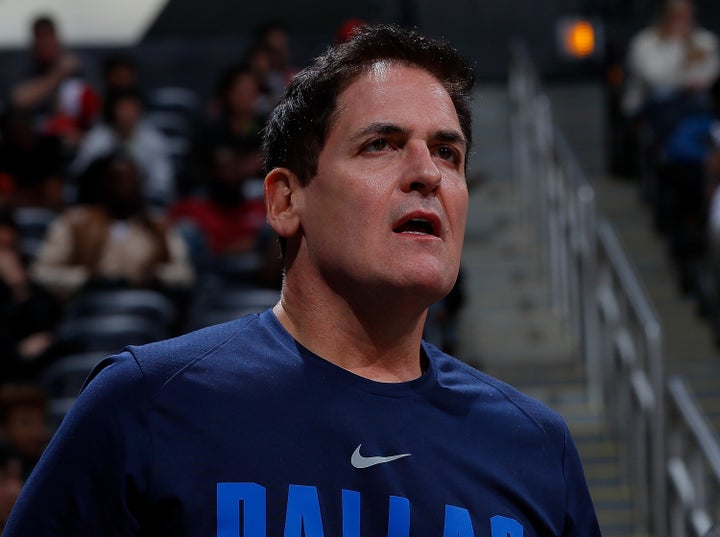 James was back in the news last week after Fox News anchor Laura Ingraham instructed him to "keep the political commentary to yourself. Or as someone once said, 'shut up and dribble.'" The comment was unsurprisingly met with widespread condemnation across the sports and entertainment communities.
When it comes to the overlap between politics and social issues, the NBA has been uniquely forward thinking compared to other sports organizations like the NFL and MLB.
Baseball didn't address its widespread problem with performance-enhancing-drugs (PEDs) until Congress held a series of congressional oversight hearings between 2005 and 2010 featuring players like Jose Canseco, Mark McGwire and Roger Clemens.
The NFL is still trying to figure out how to deal with the rash of new studies showing the long-term consequences associated with playing football, namely chronic traumatic encephalopathy, or CTE. And the public battle between players and ownership over the #TakeAKnee movement was a source of tremendous tension this past year.
The NBA, however, has had more continuity between the league office, its coaches and its players. In the wake of Ingraham's attack against James, NBA Commissioner Adam Silver came to his defense, calling the attacks "incredibly unfair" while acknowledging the "enormous amount of racial tension [and an] enormous amount of social injustice" in America today.
The players, the face of the league, have been at the forefront of the social and political conversation unfolding in this country.
Of course, when the person at the top of the food chain can act this way without consequence, the example is set for all others who work below him. SI's investigation revealed a pervasive problem with misogyny and predatory sexual behavior throughout the entire organization.
From Capitol Hill to Hollywood, the Me Too movement is dramatically reshaping professional ecosystems nationwide. What's especially worth noting about the Dallas Mavericks situation is that the issue wasn't in the locker room, but in the board room. The most revealing quote in the story came from a former female staffer:
"I dealt with players all the time. I had hundreds of interactions with players and never once had an issue ... they always knew how to treat people. Then I'd go to the office and it was this zoo, this complete shitshow. My anxiety would go down dealing with players; it would go up when I got to my desk."
As the Me Too movement spreads, so many industries, companies and institutions have been leading from behind. The NBA now has the chance to reclaim the high ground and protect its status as a socially conscious cultural leader. As we've seen in recent weeks, the players, the face of the league, have been at the forefront of the social and political conversation unfolding in this country. It would be a downright shame if the league tainted that by failing to sufficiently police itself.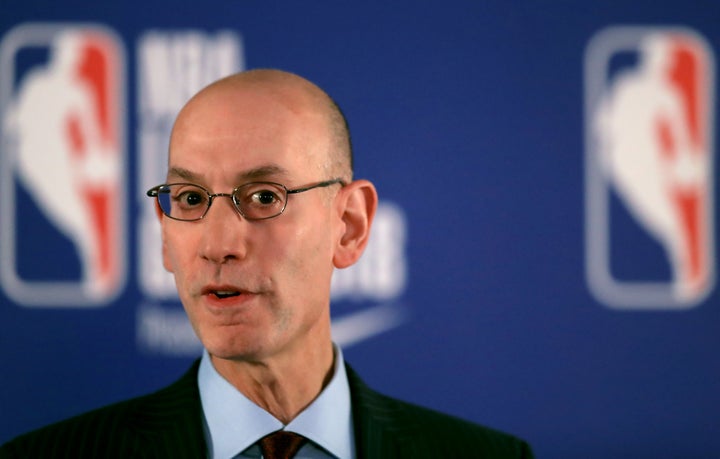 This is a leadership moment for the NBA commissioner. Silver needs to call for a league-wide, team-wide review of all HR practices and sexual harassment complaints. He needs to establish new procedures that allow victims of sexual harassment to come forward and share their stories in a protected and confidential way ― the establishment of a confidential hotline to report misconduct is an encouraging first step. The commissioner should initiate an independent investigation that culminates with a public report to ensure transparency and accountability. Any team owner that resists such a review and fails to take sufficient action against proven sexual harassers should face harsh penalties that include the forfeiture of draft picks ― fines aren't enough when you're dealing with billionaires.
Clearly, front offices need a cultural reset that must be initiated from the top down. Athletes like James, Curry and Kevin Durant have been willing to affix their legacies as players to their roles as social leaders. The league has an opportunity to hold itself to a higher standard and in so doing, preserve its moral integrity to support its players.
Kurt Bardella is a HuffPost columnist and a contributor to USA Today and NBC THINK. He is a former spokesperson for Rep. Darrell Issa, then-Sen. Olympia Snowe, then-Rep. Brian Bilbray, the House Oversight and Government Reform Committee and Breitbart News. Follow him on Twitter @KurtBardella.
REAL LIFE. REAL NEWS. REAL VOICES.
Help us tell more of the stories that matter from voices that too often remain unheard.