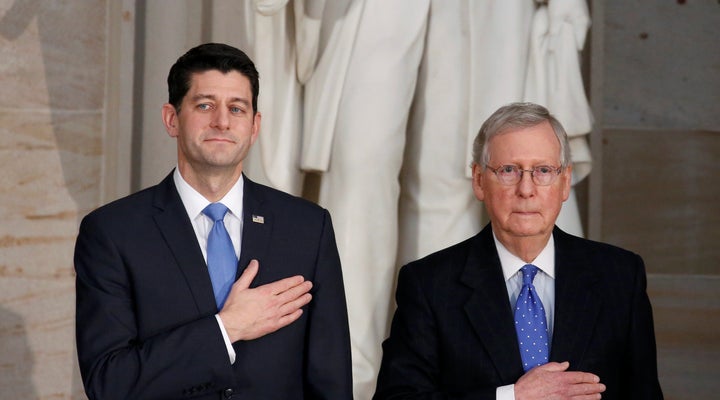 Have you ever tried to break in a new pet?
If you have, you know that pets, like children, test boundaries to see what they can or cannot get away with. Every action provokes a response that is either positive or negative. The more positive the reaction, the more likely it is that your pet will continue that behavior. The more negative the reaction, the less likely that behavior will be repeated. It's called the science of positive reinforcement.
Last weekend, President Donald Trump did something he had never done before ― he mentioned special counsel Robert Mueller by name in a Twitter rant that concluded with him calling the probe into Russian meddling in the 2016 election a "WITCH HUNT!"
This escalation in rhetoric came on the very day that his personal lawyer at the time, John Dowd, told the Daily Beast that he wanted Deputy Attorney General Rod Rosenstein to shut down Mueller's investigation.
Like a pet or a child, Trump is testing the boundaries to see how much he can get away with. The response from congressional Republicans, cast as the parents or adults in the room, has been predictably weak and muted.
When you tell a child they can't do something, their natural response is "or what?" What will happen if I do something you tell me not to do? What is the consequence?
If Trump fires Robert Mueller, what will congressional Republicans do about it? What consequences are they prepared to pursue if Trump does the unthinkable?
Recent history has shown us that the president and his administration have made a habit of saying one thing and then doing the exact opposite a few days later.
Sen. John Cornyn (R-Texas), the Senate's second-ranking Republican, was asked if he thought legislation was needed to protect the special counsel from being fired by Trump. His response, "I don't think that's going to happen, so I just think it's not necessary. ... I don't see ... the necessity for picking that fight right now."
Senator Orrin Hatch (R-Utah),, chairman of the Senate Finance Committee, said, "Legislation is not necessary at this point because I do not believe the president would take such a foolish action."
In January, Senate Majority Leader Mitch McConnell (R-Ky.) blocked legislation to protect Mueller, saying as justification, "My understanding is there's no effort underway to undermine or to remove the special counsel. Therefore, I don't see the need to bring up legislation to protect someone who appears to need no protection."
When asked last week about the possibility of Trump firing Mueller in light of the president's aggressive posture on Twitter, McConnell refused to take a more forceful stance saying, "I don't think Bob Mueller is going anywhere."
It seems the default position for the Republican Party leadership in Congress is to bury their collective heads in the sand hoping the worst doesn't happen.
I'd love to know who gave him those assurances because this is an administration that openly and flagrantly lies every single day.
On March 10, The New York Times' Maggie Haberman and Michael Schmidt reported that Trump "may be looking to shake up his legal team and change his approach to Mr. Mueller's investigation." The following day, Trump took to Twitter and blasted the "Failing New York Times" who "purposely wrote a false story." He definitively declared that "I am VERY happy with my lawyers John Dowd, Ty Cobb and Jay Sekulow. They are doing a great job..."
Trump took it even further, attacking Haberman by name as a Hillary Clinton "flunky" who "knows nothing about me and is not given access."
Nine days later, criminal lawyers Joseph diGenova and Victoria Toensing were announced as new additions to Trump's legal team. Three days after that, John Dowd resigned. On Sunday, it was announced that diGenova and Toensing, who are married, were not going to join the president's team after all.
So, while  Ryan may take stock in the "assurances" he has been given that there is no plan to fire Mueller, recent history has shown us that the president and his administration have made a habit of saying one thing and then doing the exact opposite a few days later.
The only thing that's perfectly clear is that congressional Republicans are unwilling to specify consequences for Trump if he fires Mueller. In Trump's paradigm, that means there are no consequences at all and the Republican leadership's silence is enabling him to follow his worst instincts.
They say you can't teach an old dog new tricks, but it sure would be nice if the Republicans in Congress at least tried.
Kurt Bardella is a HuffPost columnist. He is a former spokesman and senior adviser for the chairman of the House Oversight and Government Reform Committee, Rep. Darrell Issa (R-Calif.). He also served as a spokesman for former Sen. Olympia Snowe (R-Maine) and former Rep. Brian Bilbray (R-Calif). Follow him on Twitter at @kurtbardella.
Calling all HuffPost superfans!
Sign up for membership to become a founding member and help shape HuffPost's next chapter