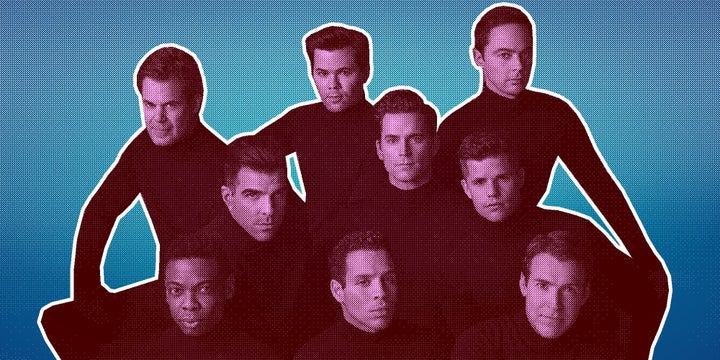 Popular mythology tells that the Stonewall riots, which began with an episode of resistance to a police raid in late June of 1969, marked a radical historical turning point.
According to this version of history, Stonewall ushered in an era in which a new consciousness among LGBTQ people could flourish. Gone were the regrettable days of the closet mentality, which responded to legal, medical and religious persecution by internalizing it in psychological structures of secrecy, fear, self-loathing and shame. Activists and writers now championed a newly rebellious spirit, one directed outward and distilled in slogans like "Gay is angry, gay is proud." The gay liberation movement that took shape after Stonewall prized coming out of the closet, and it swept away the traces of an outmoded sensibility, replacing them with defiance and pride. In this account, queer history itself reads much like a coming-out story, tracing a path from silent anguish to vocal self-assertion, with Stonewall functioning as the pivotal first moment of public declaration.
So much do we want this triumphant tale of transformation to be true that, when told it, we may reflexively stand and cheer. Just as we rightly applaud the genuinely heroic acts that took place at and after Stonewall, however, we should also take time to observe that this simplification of history has damaging consequences — not only for our understanding of history but also for our comprehension of our perilous present circumstances.
One danger of this simplified history is a false impression that LGBTQ progress cannot be beaten back — that because we have crossed the historical threshold called Stonewall, our gradual, incremental attainment of rights and protections will magically and irreversibly continue. But another consequence of this simplified history is that it suppresses essential pre-Stonewall voices that we still urgently need. One such voice is found in Mart Crowley's play "The Boys in the Band," which came out in 1968 and is now playing in New York on Broadway in a vital 50th-anniversary production directed by Joe Mantello.
Yet some contemporary reviewers have insisted that "The Boys in the Band" belongs in the dustbin of history, positioning the play as a monolithic representation of a pre-Stonewall mindset — one that we would do well to move past. Writing in The New York Times, for example, Ben Brantley criticizes the new staging because it doesn't quite conform to his expectation that it be a realistic historical drama; in a telling moment, he acknowledges his wish that it would "transport [him] vividly and uncompromisingly into the dark ages of homosexual life." Meanwhile, here at HuffPost, Matthew Jacobs subscribes to the simplified tale of Stonewall more directly, condemning the play as "a relic of a bygone era" and "an outdated artifact." Such assessments understand the play merely as a period piece, failing to take seriously the immediate, disquieting and politically invaluable work that the Broadway revival of the play accomplishes for contemporary audiences.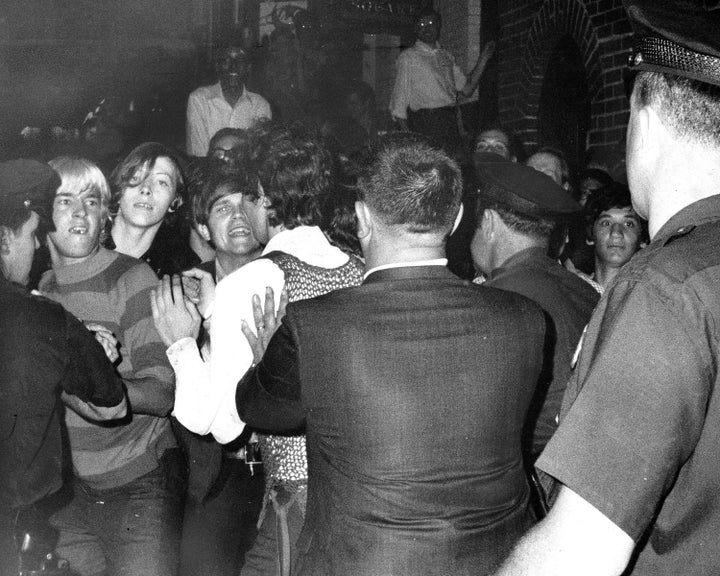 The design of Crowley's play is deceptively simple: All the action unfolds in apparent real time as nine men (eight of whom are avowedly gay or bisexual) gather in a New York City apartment for a birthday party. Crowley's realistic depiction of urban gay men and gift for witty dialogue made "The Boys in the Band" a landmark success off-Broadway in 1968 — but these features alone would not be sufficient to bring the play to life today. The stroke of genius that has made the play so durable, so surprisingly ready for this imaginative new revival, appears in the dynamic interplay among the characters, whose naturalistic endearments, accusations and obscenities double as sociopolitical commentary on the subject of male homosexuality. In quick flourishes of dialogue, the audience learns of various characters' experiences in the oppressive social world they've survived, such as Michael's youthful reliance on alcohol to overcome his sexual inhibitions, Donald's ongoing psychotherapy and Emory's entrapment by an undercover policeman at the baths.
Remarkably, Crowley also folds into his party critical discussions of many topics that are specific to gay men, including sexual behaviors, varieties of love, the experience of the closet, religious ambivalence, consumerism, reverence for beauty and the elusive possibility of happiness. The lasting psychological harm routinely inflicted on young gay men in a homophobic culture shadows the whole play, and the representation of an anti-gay assault occupies a central place in the proceedings. Condensing this material into a single evening should weigh down any play intolerably, but Crowley's manages to be entertaining, absorbing and potent.
Why, then, does the very mention of the play's title among gay men risk igniting an argument? What accounts for the turbulent reception of this singularly important play, especially among activist gay men?
Long before this revival, audience responses to "The Boys in the Band" — both the play and the faithful 1970 film adaptation that brought it to a mass audience — were sharply divided, with many commentators condemning it in the name of the movement. Gay-liberation theorist Dennis Altman complained about its "stereotype of the guilt-ridden, unhappy homosexual," and Frank Kameny, who helped pioneer the idea of gay pride with his slogan "Gay is good," regarded the play as an "abomination." What has troubled these and other vocal critics is the play's unsettling exposition of internalized homophobia; its main character, Michael, gets drunk and releases his initially suppressed rage in a torrent of abuse that includes homophobic, racist and anti-Semitic epithets directed at his friends. In the new era of gay pride, many activists and writers repudiated "The Boys in the Band" because it depicted so painfully an old-fashioned and abhorrent set of behaviors. Many even defined the sociopolitical project of the gay-liberation movement in explicit opposition to "The Boys in the Band."
"One danger of this simplified history is a false impression that LGBTQ progress cannot be beaten back."
These detractors, however, have fundamentally misunderstood Crowley's play; they believe the play affirms a homophobic worldview, when in fact it harshly portrays the detestable effects of homophobia on gay men. The framings of the new revival by Brantley, Jacobs and others suggest that this critical position has persisted into the 21st century. In these accounts, the play is little more than a pernicious relic.
But the notion that "The Boys in the Band" is the opposite of the gay-liberation movement is itself the relic that we should reject. Perhaps more than ever before, "The Boys in the Band" is recognizable in 2018 as a dense, intricate work of protest art. We should not just celebrate its active participation in the political work of gay liberation but regard it as gay liberation's coming-out party. Remarkably, 50 years on, the play has fresh and meaningful things to tell us; for all its supposed datedness, its criticism of homophobia remains a bracing, invaluable rebuke to our present conditions.
Unlike William Friedkin's 1970 film adaptation, which crams its realistic set with typical books and furnishings and even date-stamps the setting in a conspicuous chalk drawing marked "1968," the current Broadway revival presents a minimalist, abstracted theatrical world, which has confounded critics who must have anticipated a production ruled by fidelity to the period. Instead of obsessive historical detail that would keep the action far from the audience, the mirrored walls of the revival's set imply that this is a play about us and our world today.
And "The Boys in the Band" does more than just gesture toward a homophobic environment outside the party; it also personifies intolerance in the straitlaced character of Alan, the lone apparent heterosexual, whose abusive behavior prompts furious criticism from Harold, Emory and Michael. Sizing up Alan, Harold offers withering rhetorical questions: "Who is she? Who was she? Who does she hope to be?" Emory labels Alan "a beast." And Michael anatomizes Alan's heterosexism at great length, ultimately accusing him of being a "closet queen." Such words are weapons, and to see these characters wield them is to be reminded of how we can verbalize and make meaning from our own collective rage.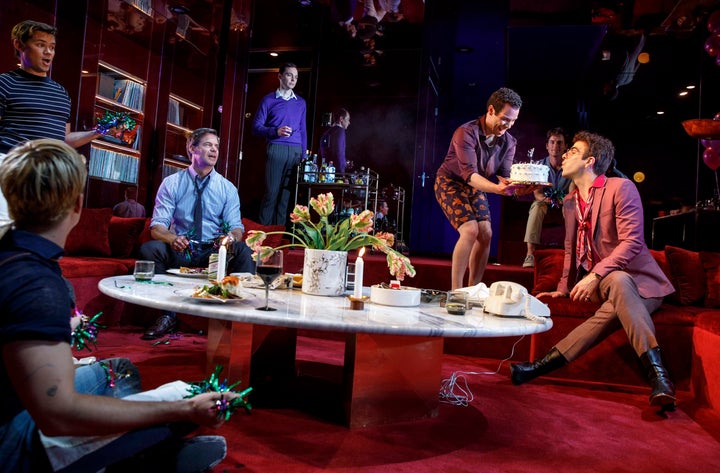 The new Broadway staging may be most revelatory for exploiting the ample sexual possibilities of Crowley's scheme; with nine attractive men onstage in fluidly shifting couples and groups, a complicated, ambiguous erotic energy ricochets among the players, stressing that the revolution we are witnessing is a sexual one.
Many commentators — including the actors in their public appearances — have tried to reassure us that the new production demonstrates "how far we've come" since 1968. It is more important that we let it call to our attention what hasn't changed or hasn't changed enough: ongoing, persistent, near-universal oppression of queer people generally and of gay men in particular.
In 2018, it is still practically impossible for most same-sex couples to express affection in public without becoming targets of verbal harassment or physical assault.
In 2018, even as mobile apps have enabled gay male sexual contacts, those apps have also effectively closeted those contacts by making them publicly invisible, obscuring gay sexual practices and helping preserve the time-honored structure of homosexual shame.
In 2018, children and young adults in primary and secondary education are still systematically denied information about gender and sexual variety — not to mention their own bodies — ensuring ignorance and self-hatred for yet another generation of queer kids.
In 2018, repugnant euphemisms like "conversion therapy" and "religious liberty" cloak detestable present-day efforts to torture young people into gender and sexual conformity and to discriminate against LGBT people in public accommodations.
"The Boys in the Band" does not cure these and other social ills, but — and perhaps this is what has made it nearly unbearable for some — it necessarily triggers our latent rage and despair. It arrives 50 years after its debut with the potential to provoke us anew. It is still actively coming out, disclosing to audiences willing to listen how much of the work of gay liberation remains undone.

Matt Bell is an associate professor of English at Bridgewater State University in Massachusetts. He is the editor of the essay collection The Boys in the Band: Flashpoints of Cinema, History, and Queer Politics.

Popular in the Community