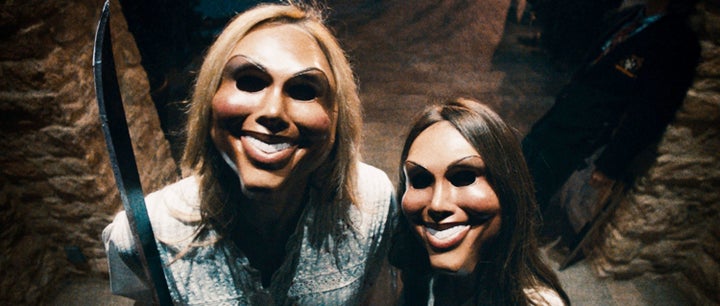 In contrast, few scholars and pundits, serious or otherwise, recommend the "Purge" franchise, four near-future dystopian exploitation films by low-budget dreck horror production company Blumhouse. The just-released latest entry in the franchise, "The First Purge," has a lackluster 45 percent critical approval rating on Rotten Tomatoes as of this writing. "How is this 'Purge' film different from the others?" Carla Meyer asks in a withering review in the San Francisco Chronicle. "It isn't. It's interesting, then boring, then bad, like the rest."
And yet, if you are looking for an analysis of Trump, "The Purge" is significantly more insightful than 1984. That's because "The Purge" understands, as 1984 doesn't, that oppression is unevenly distributed. Orwell's Big Brother crushes everyone, rich and poor alike, without favoritism. Members of the ruling party in "The Purge," the New Founding Fathers of America, are more discriminating. They target the poor, people of color and, especially, poor people of color.
'The Purge' understands, as '1984' doesn't, that oppression is unevenly distributed.
In Orwell's world, in contrast, people of color, and people who were historically marginalized in England — like the Irish and Catholics — barely seem to exist. The novel famously focuses on the futile resistance and successful brainwashing of Winston Smith, a white middle-class writer who creates propaganda for the party.
That propaganda involves foreign wars and the economy. Despite its omnipresence on modern American reading lists, 1984 gives us virtually no parallel to Trump's fearmongering about Muslims, immigrants or Hispanics (though there are a few vague suggestions of anti-Semitism). In Orwell's novel, the poor are, bizarrely, less policed than party members like Winston.
It's true that social norms are sometimes less restrictive in some ways for poor people in some situations, but that's generally a function of peer expectations, not of state surveillance. In 1984 the party declares that "Proles and animals are free," and indeed, in contravention of both history and logic, dehumanizing the lower class in this case means that the state watches and punishes them less severely. When Winston says, "There can only be hope in the proles," it's not because the workers are more oppressed and so have the greatest incentive to revolt. It's because workers are, supposedly, the least restricted, and so have the most potential space to organize resistance.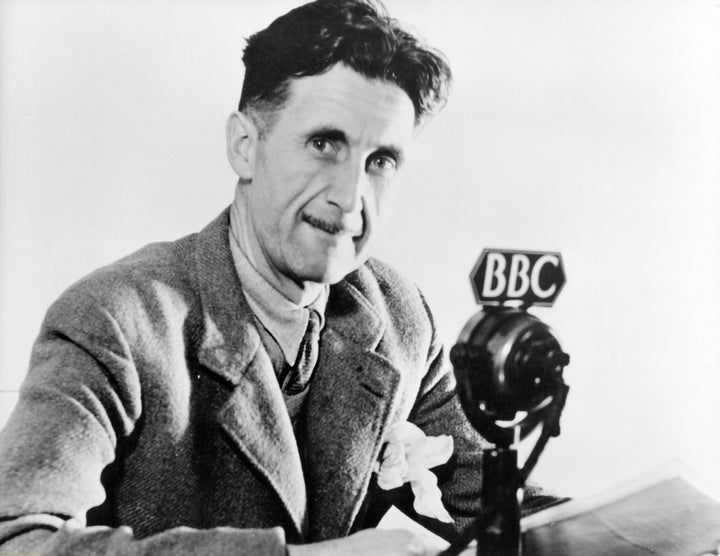 The future world of "The Purge" is pulpier and on a surface level less credible than Orwell's vision. But it's much more insightful about the relationship between power and marginalization.
"The Purge" is set some years in the future, after a period of great economic turmoil and rising crime. A new quasi-religious conservative party, the New Founding Fathers of America, has taken over the government, and its signature policy innovation is the Purge, an annual 12-hour period in which all crimes, even murder, are legal. 
The Purge gives people a chance to cathartically rid themselves of anger: "Decriminalized murder. An outlet for American rage," as a newscaster explains in the first film, 2013's "The Purge." Crime rates and unemployment have plummeted as a result — supposedly.
In fact, as the series goes on, it becomes clear that the government manipulates Purge statistics and possibly crime statistics as well. The real purpose of the Purge is to eliminate "surplus" population and reduce the cost of the social safety net. On Purge night, wealthy people batten down behind high-priced security systems and paid guards. Meanwhile, the government secretly hires mercenaries to shoot up poor black and Hispanic neighborhoods to make sure that the death count is sufficiently high. Wealthy families sometimes pay the poor for the privilege of murdering them in private or employ mercenaries to kidnap people on Purge night and then publicly execute them.
In 1984, middle-class people and even powerful party members live with severe rationing and few luxuries; totalitarianism is restrictive for everyone. "The Purge," though, understands that oppression can be fun and liberating for the oppressor. That's why oppression has a constituency.
'The Purge' understands that oppression can be fun and liberating for the oppressor. That's why oppression has a constituency.
For wealthy white people, the Purge is a carnival of self-righteous violence and self-indulgence — a chance to viscerally assert that they are better than everyone else. "The pig doesn't know his place, and now he needs to be taught a lesson," a self-described fine, educated young man explains as he and his friends pursue a homeless black man in "The Purge." That could just about be a Trump campaign slogan. You don't stomp on someone's face just for the pleasure of stomping on his face. You stomp on his face because by doing so, you prove to yourself and everyone else that you are powerful.
One way to account for the difference between 1984 and "The Purge" is to argue that England in 1948 was a more homogenous society, so racism wasn't relevant. But Orwell wrote essays about British colonialism; he knew that English authoritarianism involved oppressing people of color. He just didn't include that insight in his book.
You might also argue that Orwell was writing about Stalinism rather than about a more capitalist authoritarianism. Even there, though, 1984 fails to reflect the extent to which Stalin's worst atrocities were targeted at marginal groups in the Soviet Union — Ukrainians, Poles, Jews. Authoritarianism and state violence, as "The Purge" shows, are fueled by inequality. Hatred of marginalized people justifies authoritarian measures. You can do terrible things — murder, exclusion, separating children from their parents — as long as those terrible things are aimed at someone else.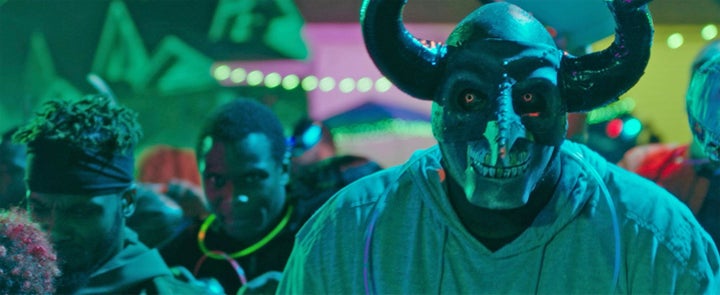 Big Brother is seen as an especially dire warning because his totalitarianism is in fact total. If even well-off white people are miserable, then we must be really screwed. But a fiction in which everyone is oppressed ― and where the marginalized enjoy more freedom than the white and wealthy ― is deceptive. Oppression is acceptable precisely because it allows wealthy white people to hold on to power.
The New Founding Fathers of America are not so different from the old Founding Fathers, who also enslaved some in order to make others feel freer. That's an insight you won't find in Orwell, which is why Trump seems out of place in 1984. But he's right at home in "The Purge."
Noah Berlatsky is the author most recently of Nazi Dreams: Films About Fascism.
Calling all HuffPost superfans!
Sign up for membership to become a founding member and help shape HuffPost's next chapter