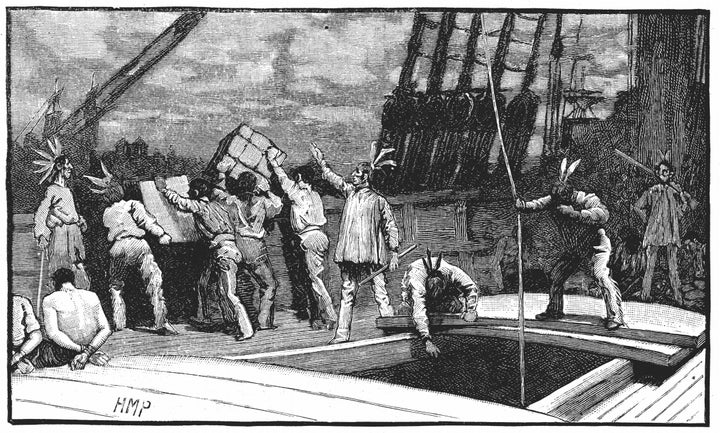 In what might be one of the most dramatic crackdowns on non-violent protest in recent years, the Iowa state legislature just passed a bill to make it a felony, punishable by up to 25 years in jail, for any "unauthorized and overt act intended to cause" a substantial and widespread "interruption or impairment of a fundamental service" of gas, oil, petroleum or refined petroleum products.
The bill is a ramped-up version of the generic "Critical Infrastructure Protection Act" that the American Legislative Exchange Council, a Virginia-based national conservative group, is pushing across the country. Iowa's legislation criminalizes protest on any "land, building, conveyance, or other temporary or permanent structure" or a "water supply treatment, collection, storage or delivery system" considered part of the fossil fuel industry's "critical infrastructure."
This sweeping definition, now sitting on the desk of Iowa Gov. Kim Reynolds (R) for her approval, is not just a harbinger of constitutional violations in an age of authoritarian crackdowns. It also seeks to rewrite our American tradition of nonviolent dissent.
To put this in a national context: Last week in Boston, District Court Judge Mary Ann Driscoll made a potentially landmark ruling in favor of the "necessity" defense ― that the harms of climate change are reasonable justification for citizens to engage in disruptive protest ― as she reduced criminal charges to a single civil infraction for 13 defendants arrested in a 2016 gas pipeline protest.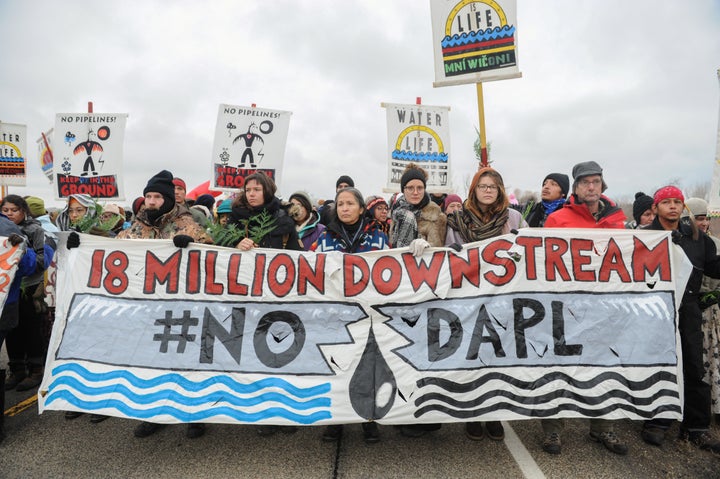 Meanwhile, Iowa is on the verge of outlawing the modern-day equivalents of the Boston Tea Party.
President John Adams would be appalled. Once a critic of dissent, Adams had been converted by the American resistance to meddlesome British rule. He embraced the radicalism of the "Sons of Liberty" in 1773 and called the historic act against private property at the Boston Tea Party "the most magnificent Movement of all."
"This Destruction of the Tea is so bold, so daring, so firm, intrepid and inflexible, and it must have so important Consequences," Adams gushed in his diary, "that I can't but consider it as an Epocha in History."
Thanks to Republicans across the country, that epocha in history may be coming to an end.
Last year, citing similar anti-protest bills in 20 states, the ACLU warned of this "unprecedented level of hostility towards protesters in the 21st century." Oklahoma rushed through the first "critical infrastructure" law last spring, setting into motion a series of copycat bills to crush any protests near pipeline or dirty energy sites.
Last month, Republican Gov. Matt Mead vetoed a similar bill in Wyoming, calling on the legislature to get more public input. Legislatures in Louisiana, Ohio, Pennsylvania and Minnesota are considering similar bills this spring.
In the aftermath of anti-pipeline protests by indigenous groups, farmers and activists across the state, Iowa's bill effectively re-defines nonviolent resistance as "sabotage" and would usher in a chilling threat of imprisonment for any dissent.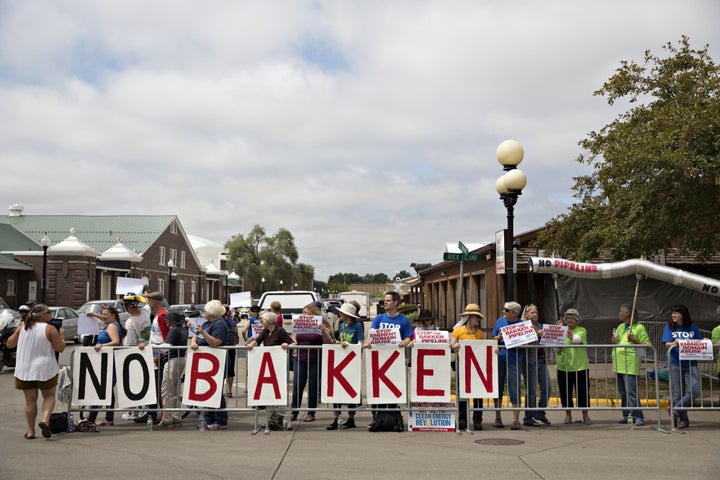 Consider the role of a cadre of self-declared "100 Grannies" in Iowa, among hundreds of others, who were arrested at numerous rallies in 2016 protesting the route of the Dakota Access pipeline. Near the Mississippi River in Lee County, this group of "grannie" protesters walked through a wooded area and crop field, and then hopped over a chain-link fence at a pipeline construction area. Crews were drilling with boring equipment, aiming for the river. Security guards stood all around. The protesters recognized it was the private land of a farmer who had lost her rights to eminent domain. Lee County, historically, had been set aside in 1836 for Native Americans relocated from east of the Mississippi River.
The cadre of Iowan grannies crawled under the fence onto the site. Then they hid behind the machinery, an "infrastructure" that would allow barrels of oil to flow across sovereign indigenous lands, farms, prairies, forests and rivers ― inevitable spills and bursts ― to be burned into millions of tons of CO2 every year.
"In my peaceful attempt to prevent ... a disaster on the Mississippi River," 74-year-old Miriam Kashia wrote, she was arrested. "Boring under our farmland and our rivers in order to pump oil for private profit when the nations of the world agree that we must focus now on transitioning to sustainable energy is unthinkable and unconscionable. I cannot be complicit by ignoring this reality."
On May 23, 2017, the same day the Trump administration announced its intentions to cut the EPA budget by 31 percent, Lee County Judge Gary Noneman dismissed the trespassing charges against the "grannies." Calling attention to the "lawlessness" of the pipeline permits, Kashia did not celebrate their victory. "This isn't over. They may be pumping, but we're not done," she said.
Under Iowa's new law, would this kind of nonviolent dissent be treated harshly? Would people like these grannies face 25 years in prison for "widespread interruption or impairment of a fundamental service rendered by the critical infrastructure"?
The fabled Boston Tea Party of 1773 was not framed in positive terms until the 1830s, given its association with property damage. And yet now it takes its rightful place in our national credo of inalienable rights.
Iowa's extremist bill, if signed into law, will set a dangerous precedent, and one that goes against our American traditions of the right to protest.
"The People should never rise, without doing something to be remembered —something notable," Adams wrote.
In Iowa, a reckless state legislature's efforts to rescind our constitutional rights may be notable on a national level, but in an age of the growing impacts of climate change, the American people will continue to rise.
Support HuffPost
The Stakes Have Never Been Higher
Popular in the Community