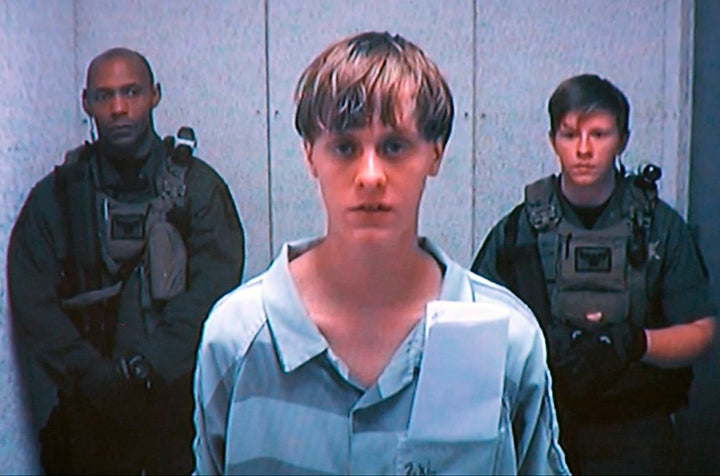 I spent most of 1989 in Florida, hanging out with a group of skinheads who hated "The Cosby Show." The white supremacists I embedded with for my research complained routinely not about a global Jewish cabal they believed ran the real world but about Cosby's fictional TV family. In their eyes, the Cosbys had obtained the economic security that they themselves had lost after the local textile mill relocated its operations overseas. One Thursday night, as we sat on a ratty couch watching the intact Huxtable family laughing in their beautiful brownstone in Brooklyn, one of the skinheads asked, rhetorically, "What's wrong with this picture?"
That was the moment I realized that white supremacist extremists are motivated more by sexism than they are by racism. And that their understanding of feminism was intimately linked to economics and employment ― or lack of it. You can draw a straight line from those racist skinheads of the 1980s to the right-wing domestic terrorists of the 1990s, straight through to the members of the alt-right subculture who marched with torches in Charlottesville, Virginia, last August chanting, "You will not replace us! Jews will not replace us!" That line is the crisis of white masculinity. All these men are motivated by the desire to defend the myth of a country "created by and for" white men like them, which they believe is fading into the rearview mirror of history.
"All these men are motivated by the desire to defend the myth of a country 'created by and for' white men like them, which they believe is fading into the rearview mirror of history."
In my field research in the 1990s, I kept waiting to hear racist skinheads complain about that decade's economically stable black TV family, the Banks family in "The Fresh Prince of Bel-Air." They never mentioned them. They did, however, spend a lot of time complaining about the first lady. Hillary Rodham Clinton was a new kind of first lady, one with a law degree and an agenda. Chat about her role as "co-president" quickly spawned bumper stickers that read "Impeach Hillary Clinton." For the skinheads I interviewed, she symbolized the end of the man's world as they knew it. To them, Clinton represented a greater threat to their Aryan worldview than Cliff Huxtable ever could.
A handful of published studies in the 1990s reflected the reality that men in the racist counterculture were more motivated by defending their status as men than they were by defending their status as whites. Yes, these men believed that Jewish owners were exporting their jobs. But it was black men who wanted to sleep with their white women, and it was lesbians and feminists (and lesbian feminists) who wanted to turn their white women against them.
To these men, everything that defined the rights of the white male was under siege in this new post-industrial multicultural America. The only way to make America great again was to defeat the enemies of white masculinity through brute force. This was their country, after all.
It's impossible to understand this radical right and populist worldview, and its connection to the sense of diminished and dying white manhood, without understanding the effects of de-industrialization.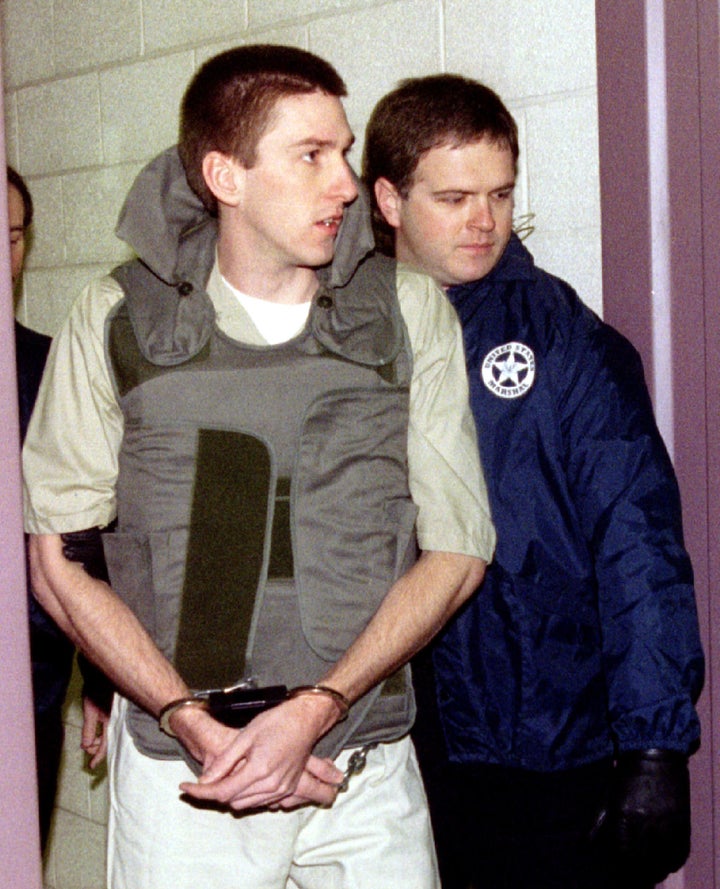 It was there when I began interviewing the de-industrialized skinheads in the 1980s who would rant endlessly about the evaporation of jobs leaving the country or being downsized in "Jew mergers." In 1995, when Timothy McVeigh blew up a federal building in Oklahoma City, killing 168 people, he wanted to ignite a race war and wrest America and its economy from a perceived global Jewish conspiracy that was replacing manly factory jobs with "pink collar" work in the service sector. And today, the anti-feminist alt-right see liberals and feminists eroding the natural authority of white men.
The alt-right's rhetoric sounds spookily like the novel McVeigh used as a guidebook to plot his attack. The Turner Diaries, by American Nazi Party member William Pierce, declares that "liberalism is an essentially feminine, submissive worldview. Perhaps a better adjective than feminine is infantile. It is the worldview of men who do not have the moral toughness, the spiritual strength to stand up and do single combat with life."
The alt-right that emerged from the shadows of the internet after Donald Trump's 2016 election victory echoes that sentiment. Anti-feminist alt-right blogger Matt Forney urged young men to cast off concern for women. "Were it not for limp-wristed GenX manboys like Kurt Cobain," he wrote, "the Violence Against Women Act would have died in committee."
Groups like the Proud Boys frame themselves as hyper-masculine "male chauvinists" who "refuse to apologize for creating the modern world." Founder Gavin McInnes has rallied his fellow extremists against what he calls a "war on masculinity," while rubbing elbows with anti-Semites and white nationalists. Last spring, alt-right hanger-on Jeremy Christian posted a Facebook ode to McVeigh before killing two men on a Portland, Oregon, commuter train while proclaiming himself a warrior against immigrants. "Get out of my country!" he screamed.
Last March, a white army veteran stabbed an elderly black man to death in New York City and expressed regret at not having killed "a young thug" or "a successful older black man with blondes ... people you see in midtown. These younger guys that put white girls on the wrong path." And before he opened fire in the Emanuel AME church in South Carolina in 2015, Dylann Roof told the assembled black churchgoers, "You're raping our women and taking over our country." Undoubtedly, racism and xenophobia play a large role in the radical right's rhetoric and their violence.
"The anti-feminist alt-right see liberals and feminists eroding the natural authority of white men."
But the radical right's perception that de-industrialization has undermined white American masculinity shapes their worldview, too. Fifty years ago, when General Motors was the nation's top employer, working-class men could have their masculinity confirmed by their work and unchallenged at home. Union-wage jobs have been replaced by service sector jobs with few benefits. The nation's top employer is now Walmart, where 57 percent of the workforce is female. Not only can you not find a rung up the American Dream with the average wage, but the HR department isn't going to let you sexually harass your female co-workers like you could back when America was "great."
This latest chapter of white male violence emerges while the percentage of manufacturing jobs continues to decline and wages remain stagnant. Work no longer makes men manly, and the usual scapegoats are trotted out, including immigrants, affirmative action and working women. Surprisingly, few have vented at a more reasonable target: robots.
No number of torch-lit marches can stop the browning of the population, the growing empowerment of women or the effect of globalization, de-industrialization and mechanization on the traditionally "masculine" workforce.
The straight white man is no longer the unchallenged king of the hill. That social shift has opened many doors but also given us racist skinheads and the alt-right, as well as school shooters and bombers like Timothy McVeigh. If we don't start addressing this crisis of masculinity, there will be plenty more Dylann Roofs.
In a rapidly changing social landscape that includes Uber, transgender bathrooms and the Me Too movement, this generation of dislocated white men is looking to Trump to make its America great again. And if that doesn't pan out, the solutions of McVeigh hover as Plan B.
Randy Blazak was a professor of sociology at Portland State University from 1995 to 2015 and has served as the chair of the Coalition Against Hate Crimes since 2002.
Popular in the Community