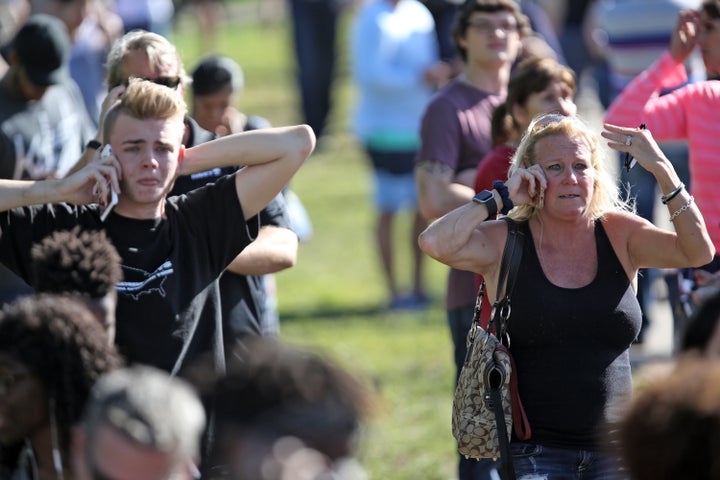 Happy Valentine's Day, America. There's been another deadly mass shooting.
Less than two years after the June 2016 massacre at the Pulse Nightclub in Orlando that left 49 dead and 53 wounded, the state of Florida is grieving once again. This time the target was one of our most sacred places ― a public school.
This is not to say that Florida is alone. Parkland now joins that terrible list ― Aurora, Colo., Newtown, Conn., San Bernardino, Calif., Sutherland Springs, Texas, and Las Vegas, Nev., among others ― of America's deadliest shootings. But besides death and destruction, these massacres share another common denominator: Semiautomatic assault weapons.
Wednesday's shooter reportedly used an AR-15 assault rifle. The Pulse Nightclub shooter carried a Sig Sauer MCX. Impressive sounding names, right? Wrong. Let's call these firearms what they are ― weapons of mass destruction intended for no other purpose than to kill.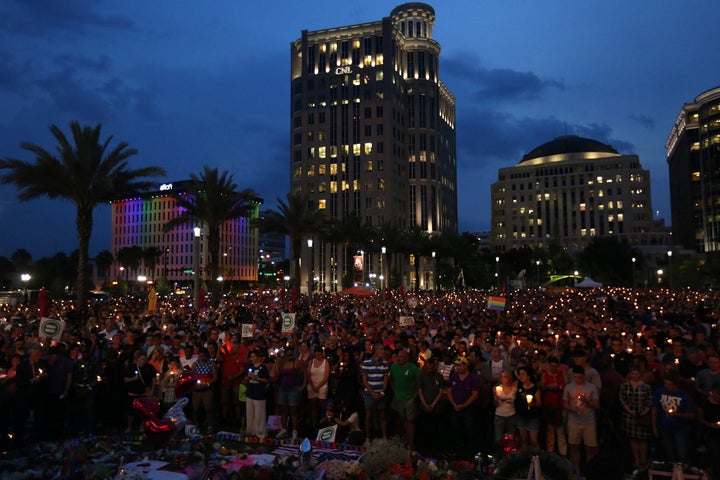 After the shooting at the Pulse Nightclub, my organization, the League of Women Voters of Florida, decided it was time to start pushing proactive gun legislation. We and other groups in the state had been playing defense, staving off "campus carry" and "open carry" proposals several years running.
We formed the Florida Coalition to Prevent Gun Violence and last year, with more than 100 partners including the Florida PTA, Equality Florida, faith-based and health care organizations, we put forward two proposals: a ban on semiautomatic assault weapons and large capacity magazines, and an expansion of background checks to close the "private seller" loopholes. Courageous legislators stepped forward to file the bills and off they went to their respective House and Senate committee assignments.
Despite our news conferences, letters to the editor, print and broadcast interviews, and countless hours of lobbying, the bills were never heard. They were never even placed on their respective committee agendas. Nor have they been placed on the agenda this year as we have brought them back for Round Two.
Year after year in Florida, legislators file bills to expand gun rights ― the aforementioned campus and open carry, airport carry, house of worship carry ―you name it, our gun-loving lawmakers will think of a new place to push firearms. They actually filed a bill this year that would have allowed open carry during activities such as dog walking, bicycling, sledding and mountaineering. I've lived in Florida a long time. Believe me, there are no mountains here.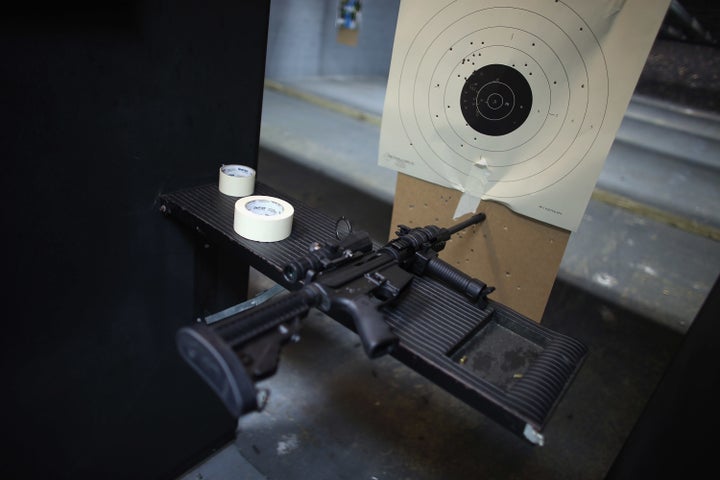 Marion Hammer, past president of the National Rifle Association and the group's longtime lobbyist in Florida, makes sure her comrades in the Legislature do her bidding. Attend any pro-gun committee hearing and Ms. Hammer almost always gets the last word in public testimony. Meanwhile, others who have driven from all over the state to get to Tallahassee because they believe in responsible gun legislation are told that the clock has run out and they will not get an opportunity to speak.
Once again, this is a disgrace.
We have certainly heard that an assault weapons ban would be a tall order, in Florida and many other states. We understand that. But expanded background checks surely aren't controversial. Except that in Florida, it turns out they are. Since Pulse, lawmakers have actually moved to weaken the background check system.
To obtain a concealed weapons permit in Florida, you must apply to the Department of Agriculture and Consumer Services. Usually it takes about 50-55 days to receive your permit. A background check is required, as is taking a class where the applicant learns about Florida's gun laws and fires a gun to show he or she is "proficient."
After 90 days, the department either issues or denies the permit. Sounds reasonable enough, right? Gun lobbyists don't think so. And so, buried deep within a 100-plus page legislative agriculture bill, after the text about oyster harvesting, telephone solicitation, and such, is language that would essentially do away with this deadline. The department would allow applicants to receive their permits if the background check information remains incomplete by the deadline. The agency claims it's only a tiny percentage of applicants who are in permitting limbo. 
It only takes one person to commit a deadly crime like the one we saw on Valentine's Day in Parkland. Just one. How many tragedies must there be before our lawmakers see reason and start taking gun safety laws seriously?
No matter where you live, the fight is in your state. We cannot wait for Congress to act. We must act. No matter what. Here in Florida, we will continue to demand that our lawmakers give the assault weapons ban proposals ― SB 196 and HB 219 ― and expanded background checks ― SB 838 ― a fair hearing.
The lives of our children depend on it.
Patricia Brigham is the First Vice President of the League Of Women Voters Of Florida.
Calling all HuffPost superfans!
Sign up for membership to become a founding member and help shape HuffPost's next chapter