The recent arrest of Stormy Daniels during a performance at the Sirens gentlemen's club in Columbus, Ohio, started with a dropped bikini top and ended with dropped charges. Undercover city detectives — some female — took it upon themselves to come to the club where Daniels was performing, tip her and a few other dancers, then arrest the women for violating local statutes that forbid contact between strip club dancers and patrons. Daniels, specifically, was cited for some brief fondling as well as drawing the detectives' face between her breasts and shaking them. Yep, it's exactly what it sounds like: motorboating as legally actionable offense.
In many strip clubs around the country, it's commonplace for a dancer to offer a customer a quick hug, squeeze or cleavage snuzzle as a thank-you for a tip. (I'm so tempted to make a tit-for-tat pun right now. Stripper Jesus, stay my hand.) Whether it's considered legal or not varies from municipality to municipality. Arbitrariness is the lay of the land. When it comes to strip club regulations, 'twas ever thus.
Upon news of Daniels' arrest, former exotic dancer and headmistress of the New York School of Burlesque, Jo Weldon, started some rollicking threads on Twitter and Instagram inviting exotic dancers, past and present, to share the most ridiculous regulations they've encountered in their work.
A few with which I am familiar:
One topless club in Dallas required dancers' nipples to be covered, so the club's inventive solution was a coating of metallic-tinted liquid latex. Before each shift, dancers had to line up so the house mom (sort of a combination dressing room manager and den mother) could pump some white liquid latex (not unlike Elmer's glue) into a disposable paper relish cup, mix in a dancer's metallic powder of choice — gold, silver or copper — and paint the tinted latex over the entire circumference of the nipple and areola. Then the dancers would walk around the dressing room fanning their nipples to accelerate drying. At the end of the night, the latex was peeled off and discarded, that is, if your nipples didn't harden in the club air-conditioning and poke through the thin rubbery sheathing, requiring a mid-shift redo.

In a club in the Midwest, dancers were forbidden to touch any part of their torso, lest it be seen as "masturbation," so the management advised the girls to play it safe and "dance like you don't have any hands."

In an ad hoc strip show at a West Hollywood nightclub, dancers were not allowed to take tips in hand from a customer while topless because it might be looked upon as "prostitution." If someone wanted to tip you once you'd stripped off your bikini top, they had to lay it down on the stage.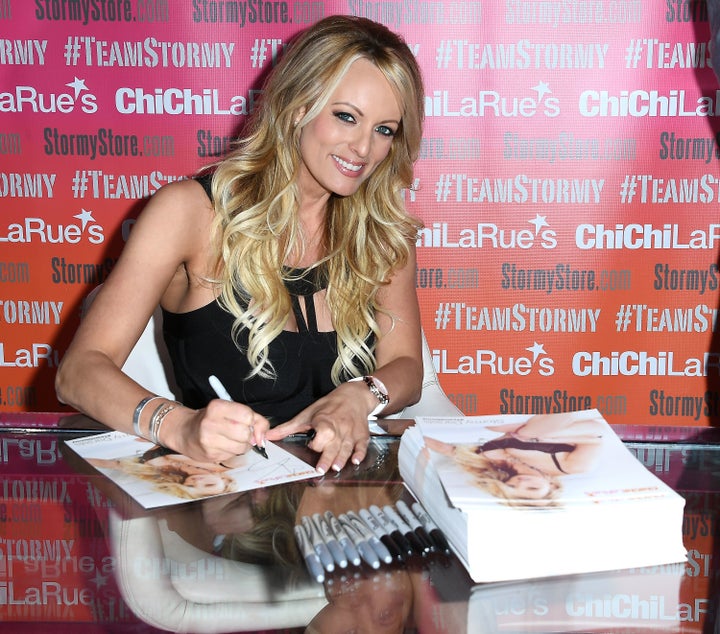 Within hours of Weldon's social media all-call, over a hundred posts from dancers popped up, citing rules that were by turns comical and concerning. Even neo-burlesque legend Dita Von Teese piped in with a contribution from her house dancer days: "Indiana strip club, 1993ish...tiny bits of Band-aid had to be cut to cover the very tip of the nipple, just where fluid could conceivably come out. Girls wearing teeny tiny squares of bandaid, mostly in neon colors for some reason." (A current dancer who sometimes works in Indiana states that the law still applies.)
Weldon herself may take the cake with her example from early in her dancing career: "At a club in Atlanta, a sheriff came to (the) club and had us stand on chairs so they could check to make sure the length of our pubic hair was in compliance with the law."
Bear in mind that the onus is ever on the performer to abide by the rules and legal regulations, lest she face suspension or firing by the club and even possible arrest. The customer's behavior, on the other hand, is typically policed only by the club bouncers, the managers and the dancers themselves. Even in the club, the boys-will-be-boys double standard applies.
"The onus is ever on the performer to abide by the rules and legal regulations, lest she face suspension or firing by the club and even possible arrest."
The down-to-the-bikini-wax degree to which local law regulates the professional appearance and behavior of exotic dancers is shocking to many — in ways both amusing and, to those who see through the imperative of "decency" and consider these laws emblematic of a larger attack on female autonomy, enraging. As Weldon tweeted back to someone who expressed surprise at how granular and borderline invasive the body- and behavior-policing could be: "Welcome to strip joint crazy ass laws. I used to travel to strip and had to read through them for each county. They are designed to be confusing, to blame women for men's bad behavior, and to be selectively enforced. And they are never based on credible evidence of harm."
This time, charges against Daniels were quickly dropped, and the Columbus police chief issued an apology citing that the specific law didn't apply to guest entertainers, only to performers who consistently appeared at a particular venue (as if that makes sense). Daniels rebooked the second of her two scheduled appearances into another Columbus club, so the matter, for her, was swiftly closed.
As is her wont, however, Daniels leveraged her moment of media exposure to shift the spotlight to the plight of her fellow sex workers — this time, to the house dancers busted by police. Daniels tweeted, "Saddened to hear the other 2 dancers arrested with me last night did not have their charges dropped. All tips from my stage performance tonight at Sirens in Columbus will go towards their legal fees. Come support the working women of this city." She concluded the tweet with the #LetUsSurvive hashtag, generated by adult business activists to draw attention to increasingly invasive and disruptive laws that, ultimately, compromise the autonomy and safety of sex workers.
Through the intense scrutiny of the past year, Stormy Daniels has shown herself to be a trouper and a sequin-spangled warrior queen speaking truth to power, from the highest reaches of government all the way down to the rank-and-file of the sex industry. She is committed to pointing out the hypocrisy that rules the current administration as well as the ways that yeoman sex workers are unfairly judged, policed and punished.
Popular in the Community