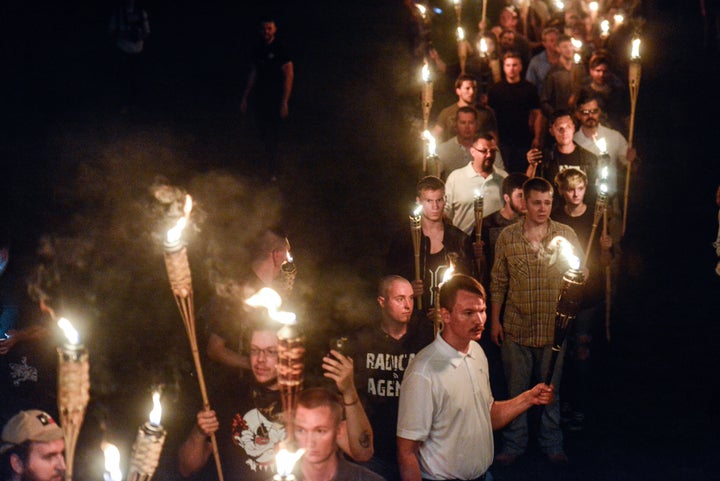 But there cannot be an enthusiastic celebration while racist terror and white supremacy persist in our community.
#Charlottesville, the hashtag, was a beacon that lit the way for other cities to repel white supremacy. The August 2017 violence prompted actions of solidarity around the country.
But there is a difference between #Charlottesville and the community of Charlottesville. #Charlottesville has inspired cities and towns to remove their racist symbols and revise their racist policies. Charlottesville the town is now experiencing what feels like a rededication to overt and structural forms of white supremacy. Federal charges against four violent white men do not heal the relationship that Charlottesville continues to maintain with those who harmed our city in 2017 (and continue to hurt it today).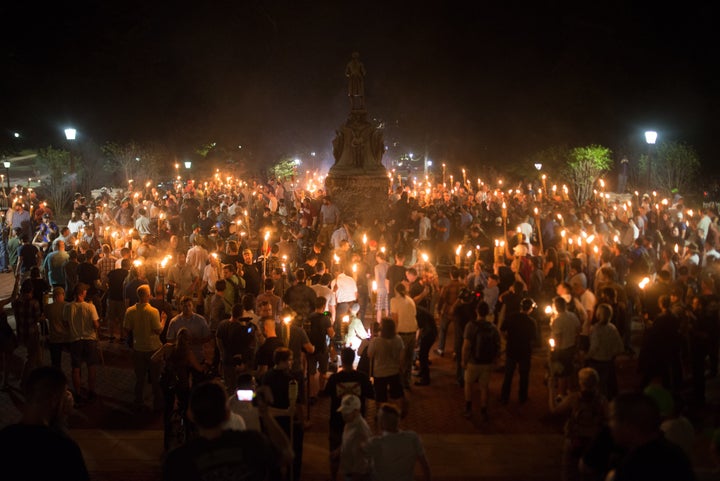 You'd think the University of Virginia would have an interest in protecting its students and staff from someone who previously led a violent attack on its campus. But you'd be wrong. This spring, the Law School Library not only welcomed Jason Kessler ― the local leader of the same Unite The Right group that ignited terror in 2017 ― but also provided him a private office, a designated legal researcher and police protection.
Instead of listening to community members' concerns (as is their jobs), the board chair chided people at the meeting for snapping their fingers in support of the first and only public comment. Ultimately, in a move that would make Hogwarts' High Inquisitor Dolores Umbridge proud, the board shut down the meeting rather than tolerate the legitimate frustration and well-reasoned critique from parents. One board member wore a tie bearing a Confederate flag. Six community members were arrested at a meeting of that same school board a few weeks later, when the board again refused to hear any critique.
With this display of aggression, the Albemarle County School Board revealed it fetishizes order over justice. Their haste to maintain the white supremacist status quo by preserving Confederate imagery in schools leads to subsequent moral failures that ultimately harm students, parents and the entire community. This is especially clear in the case of one arrested man: a teacher's aide, whose arrest was so violent he had to be processed at the hospital. He sustained a sprained wrist, cuts on his head and arm, and possible nerve damage to his wrist. And in a literal example of adding insult to injury, he was charged last week with felony assault against an officer ― an egregious abuse of state power, to say the least.
In 2014, Charlottesville was judged to be the Happiest City in America. The U.S. National Bureau of Economic Research, which sponsored the study, attributed the "joy" of Charlottesville to "a sense of community, broadly liberal values, a leading university (the University of Virginia)."
What a difference a racist attack makes.
One year after fear and hate marched, punched and sped through this community in a lethal rampage, Charlottesville still finds itself deep in the throes of white supremacy. Don't let last week's arrests fool you: This new form of bureaucratic bigotry may not be trained in mixed martial arts, but it keeps our community on the ropes.
Lisa Woolfork is an associate professor of English at the University of Virginia, where she specializes in African American literature and culture. She is an organizer with Black Lives Matter Charlottesville and is active in a variety of university and community initiatives, including the College Fellows Program to reshape undergraduate general education curriculum.
Popular in the Community