Since our nation's founding, the privileged and powerful have systematically pitted poor people against one another, using race to divide us. They've done so in hopes of avoiding scenarios like the one at the McDonald's headquarters, in which people unite and fight as one.
Now we're seeing an even bigger challenge to the powerful few than the solidarity we shared on the picket line that day. It took place this month on Election Day, when people of all races, creeds and colors decided not to sit out these midterms.
People turned out in record numbers in support of a bold, progressive agenda that includes affordable health care for all, at least $15 an hour in wages and the opportunity to join a union, no matter where you work, along with voting rights and dignity and respect for immigrants. As a result, 39 House seats (and counting) and seven governorships flipped from red to blue.
The Democrats soon taking power must show a commitment to the voters who elected them by swiftly passing ambitious legislation to begin fixing our rigged economy and democracy. To do that, leaders in the 116th Congress will need courage, resilience and a finely tuned moral compass more than bipartisan dealmaking or shrewd political skill. It's time for elected officials to allow everyday Americans — not wealthy donors and big corporations — to define what's possible in our society.
That means Democrats must take immediate action to raise the national minimum wage to $15 per hour, protect and expand access to affordable health care, give more working people union-forming abilities, create a pathway to citizenship for undocumented immigrants, restore the Voting Rights Act and protect equitable access to the ballot for all.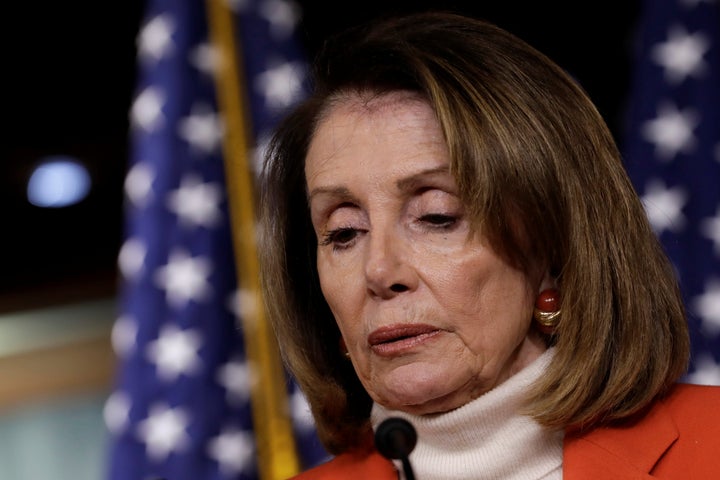 It also means holding hearings on voter suppression, which hurts all Americans across all races by taking votes away from candidates who support increased wages and making health care more affordable. We need to thoroughly examine what happened this month in Georgia and Florida and how the Department of Justice failed to protect our right to vote. 
Rather than play by Senate Majority Leader Mitch McConnell's rigged rules and double standards, Democrats must come up with a new playbook that forces Republicans to explain to their constituents why their party supports policies that drive wages down and take health care away, leaving a whole lot of families — black, white and brown — poor, vulnerable and unprotected.
Even if Democrats can't pass anything in the Senate, they can at the very least use the House to expose where everyone stands. They can shine a light on how the same politicians who make scapegoats of and oppress immigrants, women and black people also support tax cuts for the rich, strip workers' rights and defund their children's public education. And the Senate can say no to judges who are determined to favor corporations over working people.
Timid gestures, political posturing or inaction in Washington will only sow confusion, breed mistrust and make it easier for demagogues to continue to divide us. It will also make it harder for advocates like us to mobilize Americans of all races who need proof that their unity and activism are worthwhile ― both on the picket lines and at the polls in 2020.
In 1968, when Martin Luther King Jr. brought together leaders ranging from Black Belt sharecroppers and Appalachian coal miners to Chicano farmworkers and Native Americans, he predicted their collective action would be an unsettling force in our complacent national life. This vision continues to inspire us in 2018 as we renew his unfinished legacy. For us, that has meant putting our freedom at risk and leaving protests in handcuffs. For elected officials, it will require new focus and unity to reset the national agenda and help America finally find its moral center.
The Rev. Dr. William J. Barber II served as the president of the North Carolina NAACP, the largest state conference in the South, from 2006 to 2017 and currently sits on the National NAACP Board of Directors. 
Mary Kay Henry is the international president of the 2 million-member Service Employees International Union. She became the first woman to lead the SEIU in 2010.
Calling all HuffPost superfans!
Sign up for membership to become a founding member and help shape HuffPost's next chapter