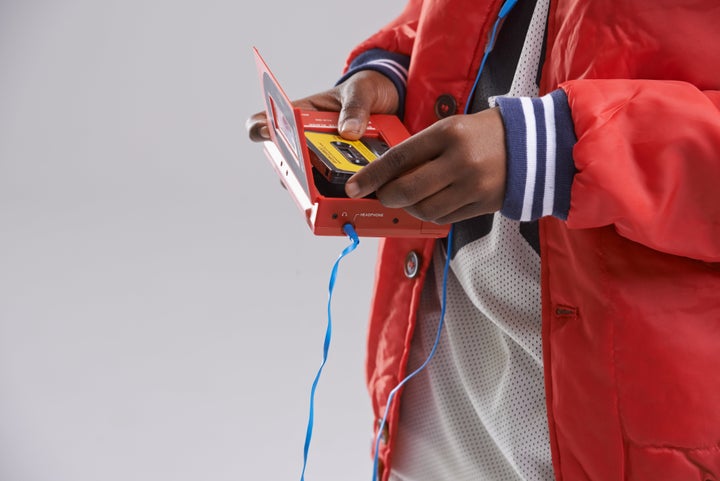 As a teenager, there were few things more sacred than retaining sovereignty over my bedroom. Trespassers were unwelcome. But my parents, being parents, never passed up the opportunity to remind me of the hierarchy within our household.
So as one could imagine, I was incensed to discover one day that the woman who had given me life had somehow eluded border patrol agents and was waiting for me in my own bedroom. "What's this?" she implored, waving a nondescript cassette tape in my face.
"This" was Doggystyle, the landmark debut album from sidekick-turned-superstar-in-the-making Snoop Doggy Dogg, days removed from its Nov. 23, 1993 release date. Clocking in at just over 55 minutes of "bitches," bluster and braggadocio, it was abrasive, kinetic and gloriously profane.
Over Parliament Funkadelic interpolations and wailing synths, Snoop served as our tour guide through Long Beach, California, neighborhoods buzzing with '64 Impalas, crippled by gang activity, and populated with freaks in the living room getting it on. But I sure as hell wasn't about to tell my mother that.
"It's gospel," I assured, keenly aware of my strict religious upbringing. "John P. Kee."
"Oh, is it?" she retorted, her voice tinged with motherly leeriness. "I tell you what then. Let's play it on the living room speakers."
As not to incriminate my mother, I'll spare you the gory details. But the most important takeaway from this moment was that at 13 years old, I realized that hip-hop wasn't the refuge I mistook it for. For women, and black ones specifically, its blood sport. Both literally and figuratively.
Prominent rappers have been dominating headlines with charges of violence against women yet they've still been able to dominate the music charts.
Filmmaker Ava DuVernay raised eyebrows when she tragically asserted that "to be a woman who loves hip-hop at times is to be in love with your abuser. Because the music was and is that. And yet the culture is ours."  
Criminal justice professor and journalist Shanita Hubbard echoed these sentiments in The New York Times, openly questioning how the hip-hop community, despite its blatant sexism and fidelity to misogynoir (misogyny directed toward black women), has curiously escaped the wrath of the Me Too movement. Meanwhile, celebrated scribe Brittni Danielle has said that after decades of unbridled behavior, she's "waiting for" hip-hop to face its day of atonement.
That day doesn't seem to be any closer. Within the last year, a rotating cast of prominent rappers have taken turns dominating headlines with charges against them of violence toward women, yet they've still been able to dominate the music charts. After being charged with aggravated assault of a pregnant woman, witness tampering, domestic battery by strangulation, and false imprisonment, XXXTentacion notched his first number one album on the Billboard 200 chart with his second studio release, "?," last month. Meanwhile, the career of another rising star, YoungBoy Never Broke Again, continues to skyrocket despite him being caught on tape viciously attacking his girlfriend.
More recently, police reported that fan-favorite Fabolous knocked out the two front teeth of his longtime girlfriend, Love & Hip-Hop alum Emily B, after punching her in the face seven times. Yet despite this news, and the release of a video of him brandishing a knife while arguing with Emily and her father in the aftermath of this debacle, Fabolous has resumed his career undeterred.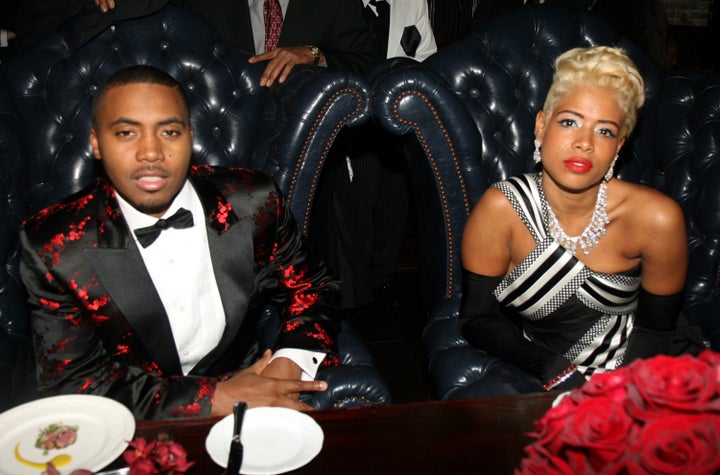 But the most jarring revelation has come from singer Kelis. Nine years removed from her divorce from Queensbridge stalwart Nas, exhaustion from their eternal custody battle over their son finally caused her to discard her modus operandi of discretion and provide gossip blogger Jason Lee with the interview of a lifetime.
Outside of reflecting on Nas' shortcomings as both a husband and father, she recalls a particularly gruesome evening for her when Chris Brown and Rihanna's 2009 Grammy night skirmish became front page news.  
"I remember so clearly when the pictures came out with that whole thing that happened with her and Chris Brown," Kelis said. "I had bruises all over my body at the time. That day, I remember being in Atlanta. Sitting in the kitchen. I wasn't ready to walk, so I didn't say it. Seeing her, the way she looked and then looking at myself, I was embarrassed. I wasn't ready for that move. I thought I could love past this."
To anyone on the receiving end of abusive behavior, her words are a familiar refrain. There's an unholy alliance between anguish and accountability that is not her own. There's the genuine belief that her pain, her plight and her victimhood congealed into a scarlet letter of her own design. It's a relationship eerily similar to the one black women share with hip-hop culture.
It's past time to recognize how investing our finances and fandom into problematic men puts real women in danger.
So being decades removed from stashing gangsta rap albums in my sock drawer, the maturation and life experience I've accrued make it increasingly difficult to participate in such a gruesome spectator sport. While the contemporary sound of today might not suit my sonic palette, to continue to turn a blind eye to hypersexualized imagery, to allow the haze of epithets to remain unchallenged, and to tolerate the casual dismissal of black women's agency is no longer acceptable.
I'm coming to terms with the fact that despite my best intentions to uplift and enlighten, by pledging my allegiance to hip-hop, I've been complicit in misogynoir. While never purposely maligning the women who inhabit this culture, I've actively contributed to and benefited from the sexism and brutality that keeps them in the margins. By continuing to support artists who do the same, I'm equally culpable in the corrosion of our communities.
How can we delight in anything that undermines our collective progress? How can we tell black women we love them yet endorse artists that tell them otherwise?
Some might say I'm being overdramatic or that I'm doing too much. After all, I'm not putting my own hands on any women. Why I can't I just shut up and enjoy the music? True, music and lyrics alone don't create violence. But my complacency and the complacency of any consumer who continues to support abusive and sexist artists allow this destructive cycle to continue. Ignoring this pattern of egregious behavior sends the message to these musicians that fans will support them regardless, so what's their incentive to conduct themselves otherwise?
And to be fair, this isn't just a problem within hip-hop and black culture. Many men with power and celebrity have been accused and convicted of harming women. But it's past time to recognize how investing our finances and fandom into problematic men puts real women in danger. Without giving our favorite artists a system of checks and balances, they can continue to talk about and act out abusive behavior with impunity.
So after a lifetime of force-feeding the zeitgeist, I've committed to reassessing which artists I support. And given that late is better than never, I believe my mother would be proud.
Jay Connor is a writer, consultant and co-host of "The Extraordinary Negroes" podcast.
Calling all HuffPost superfans!
Sign up for membership to become a founding member and help shape HuffPost's next chapter